The US warned its citizens not to travel to Olympic host Japan, citing the growing risk of the Covid-19 pandemic in the Asian nation just two months before the Games begin.
The warning came in a travel advisory issued by the US State Department.
Japan, which has been criticised for its slow inoculation rate, opened its first mass vaccination centres today in a push ahead of the Olympics.
The games were postponed last year due to the pandemic.
The decision was based primarily on government health advice, as well as "secondary factors such as commercial flight availability, restrictions on US citizen entry, and impediments to obtaining Covid test results within three calendar days," the advisory said.
Just 2% of Japan's population of 125 million has been fully vaccinated so far.
It began giving the Pfizer shot in February first to medical workers and then over-65s, whom the government aims to finish inoculating by late July, when the Olympics begin.
But ministers say the games do not figure in their roll-out schedule, and no date has been announced for other age groups.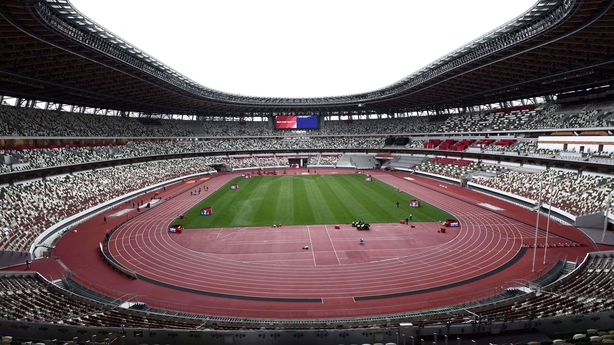 Japan has seen a relatively small coronavirus outbreak, with around 12,000 deaths overall, but a recent surge in infections has put hospitals under strain.
Tokyo, Osaka and eight other regions are under a state of emergency curbing commercial activity until the end of May, with reports saying the measures could be extended for another three weeks.
Public opinion is largely opposed to holding the Olympics this summer but organisers say the event can be held safely.
The majority of athletes and others staying in the Olympic village will be vaccinated before they enter Japan, but inoculation is not required to participate.
---
Read more:
Latest coronavirus stories
---
Covid-19 death toll in India reaches over 300,000
India has passed more than 300,000 coronavirus deaths, the third country after the United States and Brazil to hit the figure as it battles a huge wave of infections.
The South Asian nation has been hitting record single-day rises in infections and fatalities in recent weeks, with its healthcare system overwhelmed by Covid-19.
India's toll now stands at 303,720 after adding 50,000 deaths in just under two weeks, as the total number of infections rose above 26.7 million, health ministry data showed.
It reported 4,454 Covid-19 deaths in the past 24 hours, the second-highest daily toll since reaching a record 4,529 on Wednesday.
The continued high number of deaths came as infections fell in major cities, including the capital New Delhi and financial hub Mumbai, where lockdowns have been imposed to stem the spread of the virus.
"Deaths always will lag cases... People who have been diagnosed with infection now will go into hospital, and then a small number of them will die but that will be later," Ashoka University biology professor Gautam Menon told AFP.
Many experts also believe the real toll is much higher, particularly as the disease spreads into rural areas where the majority of the 1.3 billion population lives, and where health facilities and record-keeping is poor.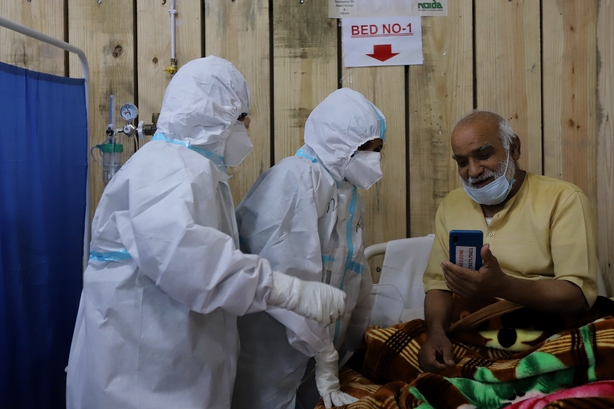 The current wave has overwhelmed hospitals with patients, and also led to a severe shortage of oxygen and critical drugs.
Harrowing images of long queues for funerals and makeshift pyres have also emerged from crematoriums and cemeteries.
Bodies of suspected Covid-19 victims have meanwhile been seen floating down the holy Ganges river or buried in shallow graves.
"We are seeing the bodies along the river Ganges which don't seem to be recorded as Covid deaths but are very likely to be Covid deaths," Mr Menon said.
"While everyone agrees that there is death undercounting, the question is - what is the extent of the undercounting and has it consistently been a large figure, or has it only gone up... over the past three weeks to a month."
Experts warned that religious festivals and packed state election rallies held earlier in the year could have led to virus "super spreader" events and that mass vaccinations are the only long-term solution.
India has administered just over 196 million shots since mid-January, but experts say the programme needs to be significantly stepped up.
The country, home to the world's largest vaccine maker, has halted exports of vaccines to meet local demand.
Major cruise lines to restart voyages for vaccinated passengers
Three giants of the cruise industry will return to the seas within weeks, with Norwegian Cruise Lines today becoming the latest to announce its US ships will set sail starting in early August.
After a year of crippling losses, Carnival and Royal Caribbean said late last week their first post-pandemic cruises will set sail in July.
The US Centers for Disease Control (CDC) earlier this month gave the green light to allow trips with passengers and crew who received Covid-19 vaccinations.
"We have been waiting for a very long time to announce a resumption of cruising from the US.
"We are so proud to be sailing for the first time in over a year from our special homeport of Seattle to the breathtaking state of Alaska," said Harry Sommer, chief of Norwegian Cruise Line.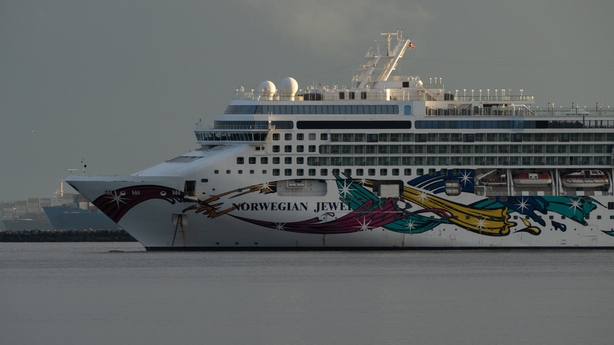 Cruise operations were suspended on 14 March 2020 when the CDC issued a "no sail order" to prevent the further spread of the coronavirus.
Several ships already had deadly outbreaks on board.
Some cruise ships resumed operations in Europe and elsewhere last year, but the ban remained in place in the US.
All three companies will offer trips from Seattle to Alaska as their inaugural cruises.
Norwegian said "all crew and passengers must be fully vaccinated to embark".
Carnival said its trips will be available to guests who received their final dose at least two weeks prior, and likewise Royal Caribbean will require vaccinations of all passengers over the age of 16, and after 1 August all those over the age of 12.
Norwegian will offer week-long voyages starting 6 August, while Royal Caribbean will leave port first with a similar trip 19 July and Carnival's Holland American Line will start 24 July.
"It's been a tough year for everyone, but people clearly have pent-up demand to cruise again, and we can't wait to get back to what we do best," Royal Caribbean Chief Executive Richard D Fain said in last week's statement.