A 32-year-old man accused of racially insulting a black TV presenter in Belgium, who had come out publicly against online abuse, has been handed a two-week jail sentence.
In 2018, the presenter Cecile Djunga posted an emotional video that quickly went viral calling out the torrent of racist abuse she had received since appearing on television.
Convicted of incitement to violence and racial hatred, the Brussels court handed the defendant - identified by his initials, A.V. - a six-month sentence, most of it suspended except for the 14 days behind bars, as well as a €1,600 fine.
In his messages, posted on Ms Djunga's Facebook page, the defendant said he wished her to be assaulted and that he would "congratulate himself" in the event of a fatal attack.
Prosecutors had called for a six-month jail term for the defendant, who had already received a suspended sentence for insulting police officers.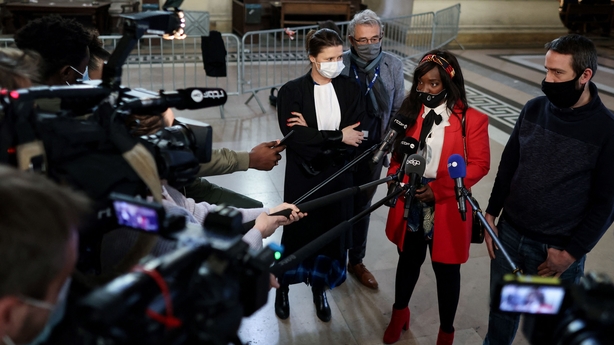 "There is no doubt that the defendant incited violence against Cecile Djunga" and this "incitement is clearly motivated by the supposed notion of race," the judgement said.
In the five-minute video she posted to Facebook, Ms Djunga said she had decided to respond to online attacks because people "don't think that racism exists in Belgium".
"But it's not true," she said.
"Being told to 'go back to your country' is not funny."