South Korea has launched its Covid-19 inoculation campaign, with shots to be administered in some 200 nursing homes, in an effort that officials call the first step in returning the country to more normal life.
The first doses of AstraZeneca's vaccine were given to nursing home workers and some patients at facilities across the country of about 52 million.
On Saturday, authorities plan to start giving 117,000 doses of the vaccine developed by Pfizer-BioNTech supplied through COVAX, an international COVID-19 vaccine-sharing programme, to about 55,000 healthcare workers in coronavirus treatment facilities.
The national pharmaceutical panel recommended the government approve that vaccine.
Authorities will wait, however, for a final review committee before deciding whether to grant approval, which would allow the country to start using doses beyond those supplied by COVAX.
Despite complaints over a slow start, and debate over the efficacy of AstraZeneca's vaccine for older people, surveys show wide interest among South Koreans in being vaccinated.
Some health experts have raised doubts about the country's ability to stick to its ambitious goal of protecting 10 million high-risk people by July, on its way to reaching herd immunity, defined as at least a 70% vaccine take-up, by November.
South Korea reported 406 new virus infections by yesterday. The country has so far recorded 88,922 infections and a death toll of 1,585.
Japan to ease state of emergency early in some areas
The Japanese government will end a state of emergency in all but Tokyo and three neighbouring prefectures at the end of this month, a week earlier than scheduled, as new coronavirus cases decline.
Japan had placed 11 of its 47 prefectures under a state of emergency last month as a third wave of the Covid-19 pandemic swept the nation.
One of those prefectures, Tochigi, has already emerged early from the restrictions.
Emergency coronavirus measures will now be removed in Osaka, Kyoto, Hyogo, Aichi, Gifu and Fukuoka prefectures, Economy Minister Yasutoshi Nishimura told reporters after a meeting of the government's advisory panel, which approved the move.
"But the lifting comes with conditions," Nishimura said, adding that experts on the panel wanted close monitoring of the spread of new strains of the virus and a sufficient supply of hospital beds.
They also expressed concern about a potential resurgence in cases as restrictions are eased, warning against complacency, he said.
"Especially with young people, there was concern that the lifting would have a psychological impact," said Nishimura, who oversees the government's coronavirus response.
"We need to keep strict anti-infection measures in place."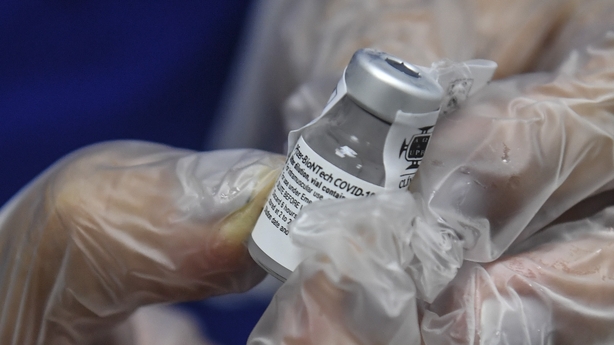 US regulator approves storage of Pfizer-BioNTech vaccine at standard freezer temperatures
The US Food and Drug Administration has approved storage and transportation of a vaccine developed by Pfizer and German partner BioNTech at standard freezer temperatures for up to two weeks instead of ultra-cold conditions.
Last week, the companies had asked the health regulator to relax requirements for their vaccine to be stored at ultra-low temperatures, potentially allowing it to be kept in pharmacy freezers.
"Alternative temperature for transportation and storage will help ease the burden of procuring ultra-low cold storage equipment for vaccination sites and should help to get vaccine to more sites," Peter Marks, director of the FDA's Center for Biologics Evaluation and Research, said.
In December, the FDA granted emergency use authorization to the vaccine and current label to be stored at temperatures between -80ºC and -60ºC, meaning it has to be shipped in specially designed containers.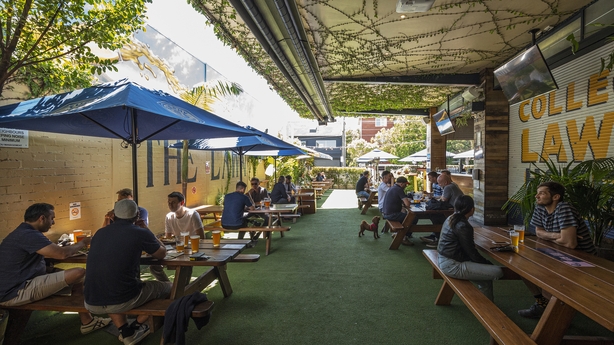 Virus restrictions in Australian state of Victoria to return to pre-Christmas levels
Australia's Victoria state will start easing coronavirus restrictions tonight, after authorities deemed new locally acquired cases detected for the first time in a week in the state will not pose any public health risk.
Victoria, Australia's second-most populous state, reported two new cases in people placed in quarantine after they were identified as close contacts of existing cases.
"They have been in hotel isolation because of their household circumstances, they had sought to isolate away from other family members ... so they pose no risk to public health more broadly," state Premier Daniel Andrews told reporters.
Outdoor gathering will be increased to 100 people and households can host up to 30 guests from 11:59 pm local time on Friday, though masks will remain mandatory in public transport, indoor shopping centres and supermarkets.
Crowds at 50% capacity will be allowed into the 100,000-seat Melbourne Cricket Ground when the Australian Football League season starts, the highest permitted threshold in almost a year since all sports were suspended.
In late December, Victoria restricted gatherings at homes to 15 people from 30 and made masks mandatory indoors after new infections were detected in the community.
Restrictions were further tightened early this month to contain a virus cluster linked to a quarantine hotel in the state capital Melbourne.
Australia has been reporting zero or low single-digit cases for the last several weeks after quashing fresh outbreaks through snap lockdowns and speedy contact tracing.
It has reported just under 29,000 cases and 909 deaths - most of them in Victoria - since the pandemic began.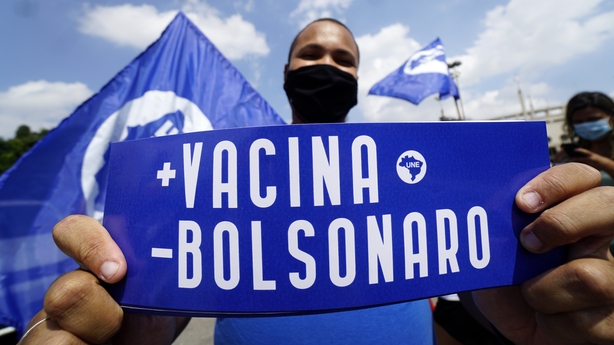 More than 250,000 virus deaths in Brazil
One year after the first confirmed case of the coronavirus in Brazil, Latin America's biggest country has passed 250,000 Covid-19 deaths, with the virus still spreading freely as a national vaccination drive struggles to gain momentum.
President Jair Bolsonaro, a far-right populist who has railed against lockdown measures while saying he will not take any Covid-19 vaccine, has been criticized for his response to the virus.
Brazil has the world's second-highest virus death toll after the United States, and over 10.3 million confirmed cases, the third-highest outbreak behind the United States and India.
The highly contagious respiratory disease has killed 251,498 people in Brazil, the Health Ministry said, tallying 1,541 deaths in the past 24 hours.
The situation in Brazil appears to be deteriorating, thanks to a new variant that researchers believe is more contagious.
Over the past two weeks, Brazil has recorded the highest daily average of coronavirus deaths since the start of the pandemic - nearly 1,100 - exceeding the previous peak at the end of July.