Russia has begun vaccinating workers at high risk of becoming infected with Covid-19.
Health officials said they had opened 70 coronavirus vaccine centres in Moscow that would initially offer jabs for health, education and social workers.
"Citizens from the main risk groups who, in connection with their professional activities come into contact with a large number of people, can get vaccinated," officials said.
Russia was one of the first countries to announce the development of a vaccine, Sputnik V - dubbed after the Soviet-era satellite - in August but before beginning final clinical trials.
It is currently in its third and final stage of clinical trials involving some 40,000 volunteers.
Sputnik V's developers last month said interim results had shown the vaccine was 95% effective and would be cheaper and easier to store than some alternatives.
The jab uses two different human adenovirus vectors and is administered in two doses with a 21-day gap. The vaccine will be free to all Russian citizens and innoculation will be voluntary.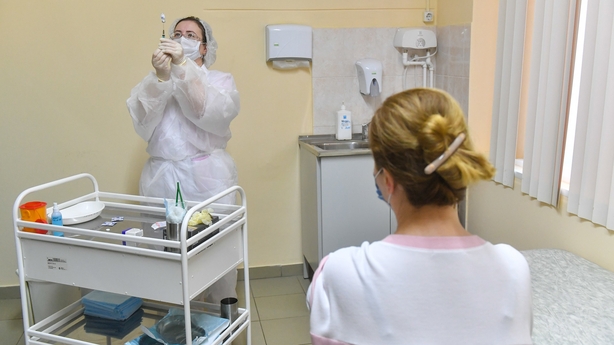 Health officials said the jab would not be available during the initial rollout in Moscow to workers over 60, those with chronic diseases, and pregnant or breastfeeding women.
They did not say when the vaccine would be available to the wider public.
Yesterday, Moscow Mayor Sergei Sobyanin said that 5,000 people had registered to be vaccinated within the first five hours of online registration having opened.
AFP journalists at one of the new centres saw queues as people waited their turn today.
"I want to be sure that the coronavirus won't infect me and my loved ones," said Sergei Buslayev, a 42-year-old insurance worker.
"I want to be able to go to the gym safely and lead my life normally again," he added. The mass vaccination began as Russia set a new daily record for coronavirus infections.
Health officials today reported 28,782 new infections, bringing the national total to 2,431,731 infections since the beginning of the pandemic - the fourth-highest caseload in the world.
The World Health Organization has warned that vaccines will be no magic bullet for the coronavirus crisis as nations gear up for a massive rollout to tackle surging infections.
Iran's Covid death toll passes 50,000
Iran's total deaths from coronavirus surpassed 50,000 today, with more than one million people infected, although transmission rates in the Middle East's worst-affected country were slowing, state TV reported.
Tehran's Grand Bazaar, shopping malls and several other businesses reopened after a two-week shutdown, following a 10% drop in infections over the past few days.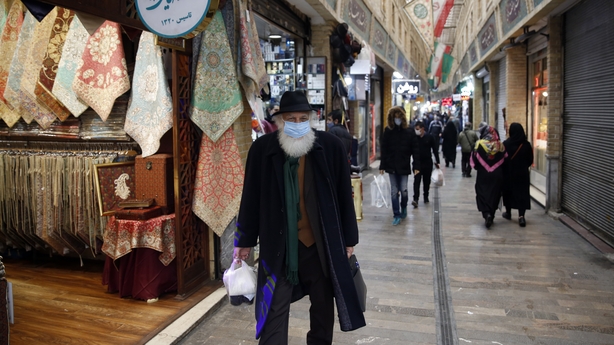 Officials cautioned that the situation remained "fragile" in Tehran and in the other cities that have moved from the coronavirus red alert to the lower risk orange level, said the broadcast.
Iran's health ministry reported a total of 50,016 coronavirus deaths today with 321 new fatalities in the past 24 hours.
Tougher restrictions were enforced on 21 November in Iran's major cities, where non-essential businesses and services were shut down, including shops, malls, and restaurants.
Argentina taxes the rich to raise Covid funds

Argentina's senate has passed a tax on about 12,000 of the country's richest people to pay for coronavirus measures including medical supplies and relief for the poor and small businesses.
In a session streamed live on YouTube, and after a long and polarising debate, the so-called solidarity contribution was signed into law with 42 votes in favour and 26 against, as the pro-government alliance flexed its majority.
The government of President Alberto Fernandez hopes to raise 300 billion pesos (approx €3 billion) with the one-off levy, which earlier passed the Chamber of Deputies with 133 for votes to 115 against.
Argentina's 44 million population has been badly hit by the coronavirus, with more than 1.4 million cases and over 39,500 deaths, according to figures from Johns Hopkins University.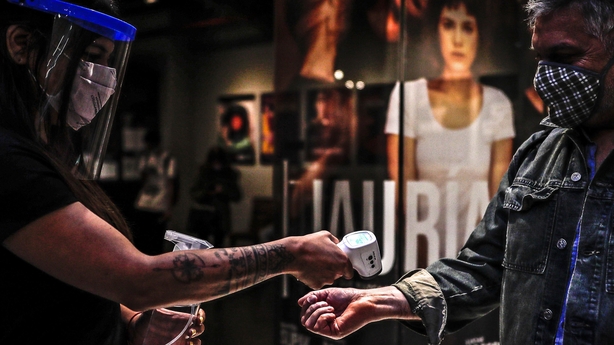 The pandemic has exacerbated already high unemployment and poverty rates in a country which has been in recession since 2018.
Under the scheme - also dubbed the "millionaires' tax" - people with declared assets greater than 200 million pesos (around €202 million) will pay a progressive rate of up to 3.5% on wealth in Argentina and up to 5.25% on wealth outside the country.
Of the proceeds, 20% will go to medical supplies for the pandemic, another 20% to small and medium-sized businesses, 15% to social developments, 20% to student scholarships and 25% to natural gas ventures.
Full lockdown now in force in Turkey
Turkey has entered its first full weekend of lockdown since May after coronavirus infections and deaths hit record highs in recent days.
The country of 83 million people yesterday recorded 32,736 new cases, including asymptomatic ones, the highest number since the beginning of the pandemic in March.
The total death toll rose by 193, touching a daily record level seen earlier this week, to 14,509.
Turkish television showed largely empty squares and streets today in the largest city Istanbul, the capital Ankara and the third largest city Izmir, with only a few people and vehicles out and about.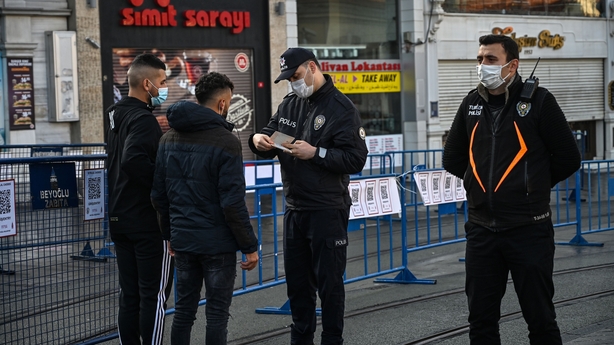 Turkey now ranks fourth globally for the number of daily new cases, behind only the United States, India and Brazil - all countries with far larger populations than Turkey.
President Tayyip Erdogan announced the full weekend lockdown last Monday, as well as a curfew on weekdays.
German demonstration ban upheld
Germany's highest court today upheld a ban on a demonstration in the northern city of Bremen planned by opponents of lockdown measures aimed at containing the spread of the coronavirus.
Lower courts had already denied permission for the protest, planned for this afternoon, at which 20,000 demonstrators were due to convene in the city centre of Bremen.
Last month, German police unleashed water cannon and pepper spray in an effort to scatter thousands of protesters in Berlin, angry about coronavirus restrictions.
Although most Germans accept the latest "lockdown light" to curb the spread of the coronavirus in a second wave, critics say the amendment endangers citizens' civil rights.