Whilst most world leaders have already sent their congratulations to the US President-elect Joe Biden, some global powers, notably Russia and China, are putting them on ice for now as they await final developments. Other countries including Iran say his election won't change relations.
Russia
The Russian President Vladimir Putin has remained silent since Saturday, when Democrat Joe Biden clinched the presidency after clearing the threshold of the 270 Electoral College votes needed to win the White House.
Relations between Russia and Mr Biden could yet prove difficult following the allegations that Moscow meddled in the last US presidential election in 2016, by trying to tilt the vote away from Hilary Clinton and towards the eventual victor Donald Trump.
The Kremlin has denied this, but back in 2016 Vladimir Putin was much quicker to congratulate Donald Trump, within just about an hour of his victory over Mrs Clinton.
Today the Kremlin said it would wait for the official results of the US presidential election before further comment and took note of the legal challenges being taken by the incumbent Donald Trump.
Speaking to reporters on a conference call, Kremlin spokesman Dmitry Peskov said: "We think it appropriate to wait for the official vote count."
He added that the difference between now and 2016 was "quite obvious", as there were no announcements of legal challenges then.
Mr Peskov said Moscow would be ready to work with whoever is declared the winner.
"I want to remind that President Putin has repeatedly said he would respect any choice of the American people and would be ready to work with any elected president of the US. In any case, we hope to set up a dialogue with the next president of the United States and together work ways to normalise our bilateral relations."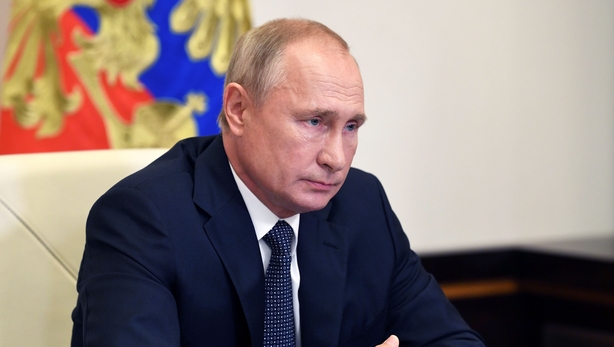 But echoing the Trump campaign's rhetoric, Russia's own elections chief Ella Pamfilova said that voting by mail in the US election had paved the way for what she called massive voter fraud, saying the system left "massive scope for possible falsifications".
Washington's ties with Moscow sank to post-Cold War lows in 2014 when Russia annexed Crimea from Ukraine.
Mr Biden was serving as vice president under president Barack Obama at the time and has since been very critical of Russia. He also slammed Mr Trump for having "embraced so many autocrats around the world, starting with Vladimir Putin".
Whilst Mr Putin has been critical of Mr Biden for this anti-Russian stance, he has welcomed his comments on nuclear arms control and during the campaign he also defended Mr Biden's son, Hunter, against criticism from Mr Trump.
China
Beijing and the Chinese President Xi Jinping, have also yet to comment publicly or congratulate Joe Biden. However, state-backed media there has reported that a new resident at the White House could be good news for bilateral relations, especially when it comes to trade.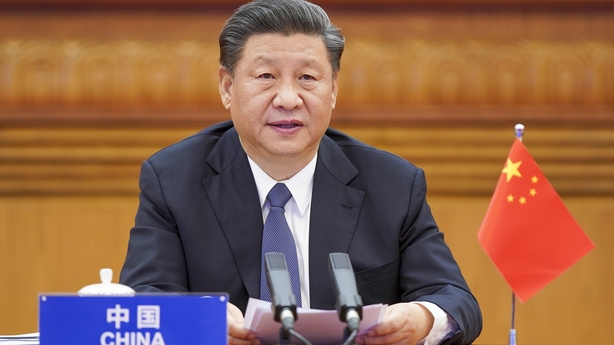 A China-US trade deal was signed in January 2020, but soon after, relations quickly deteriorated, due to the Covid-19 pandemic.
China said today it would follow international custom in making a statement on the outcome of the election, once the legal challenges to Joe Biden's victory had been exhausted.
Wang Wenbin, spokesman for China's Ministry of Foreign Affairs said: "We have noticed that Mr Biden has declared victory of the election. We understand the result of the presidential election will be determined following laws and procedures of the United States."
He added that China and the United States should enhance their communications and manage their differences on the basis of mutual respect.
With a Biden presidency, the tensions between the US and China are likely to continue, but they are more likely to focus on human rights issues such as China's clampdown on Hong Kong and its treatment of the Uighur minority in the Xinjiang region.
But China will also be hoping that the domestic difficulties that a Biden administration will face in terms of pushing through policies, will shift some of the focus away from its actions.
Turkey
Turkey has said it will only congratulate the election winner after the result of the vote is finalised.
Ankara has been at odds with its NATO ally Washington over a host of different issues ranging from its policy in Syria to Turkey's purchase of Russian missile defence systems.
This weekend Turkey insisted it wanted to continue to work with the next administration but a spokesman for President Tayyip Erdogan, Omer Celik, said any congratulatory call would only come once the results are finalised, "out of respect for the United States and the American people".
Brazil
Brazilian President Jair Bolsonaro is a clear Donald Trump ally and has conspicuously refrained from acknowledging Joe Biden's victory.
Instead, he said he would congratulate "whomever is elected" when "the time is right," his vice president said today.
Referring to Mr Trump's accusations that the vote was marred by widespread "fraud", Brazilian Vice President Hamilton Mourao said Mr Bolsonaro was waiting for those allegations to be resolved.
"I believe the president is waiting for the end of that whole mess, the argument over whether there were fake votes or not, before he comments," he said.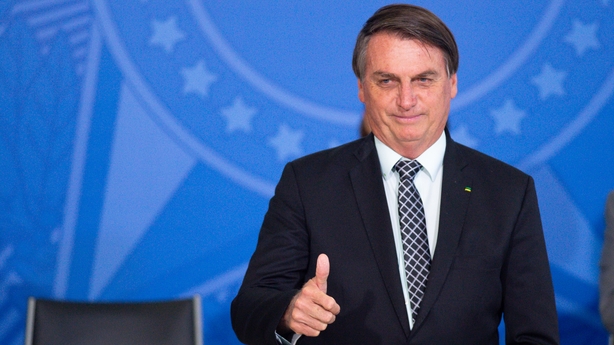 Mr Bolsonaro, a far-right politician is sometimes called the 'Tropical Trump' and has drawn criticism for his stance from Brazilian opposition leaders.
He openly endorsed Mr Trump's re-election bid in a break with Brazilian diplomatic tradition.
The protection of the Amazon rainforest is likely to be a clash point between him and Mr Biden who said during his campaign that he would work to better protect the environment there.
Iran
Iran said today that nothing will change between it and its arch-enemy - the United States - under Joe Biden, unless the President-elect takes steps to correct what it called America's "wrong path".
"We will certainly look closely at the actions and words of the next US administration," Saeed Khatibzadeh, a foreign ministry spokesman said.
He denied Iran had had any contact with the new administration and said Tehran would observe actions, more so than words. Last week Iran's supreme leader Ayatollah Ali Kamenei said the outcome would have "no effect" on Tehran's policies towards Washington.
For his part, Mr Biden has promised a change in US policy on Iran, offering it what he called a "credible path back to diplomacy". However, he has little room to manoeuvre between his expected inauguration on 20 January next year and an Iranian presidential election set for 18 June.