The R number across the UK is between 1.2 and 1.5 and the Covid-19 epidemic is growing, scientists have said.
Experts from the Scientific Advisory Group for Emergencies (Sage) estimated the reproduction value - the number of people an infected person will pass the virus on to - was up on the 1.1 to 1.4 it reported in the previous week.
Sage estimates the number of new infections is growing by between 4% and 8% every day.
All regions of England have an R number that is higher than one and all have positive growth rates.
"An increase in the UK-wide estimate of growth rate indicates that the rate of transmission is increasing across the country," Sage said.
It said the current low numbers of deaths does not reflect how Covid-19 is currently spreading, suggesting death rates will rise in the coming weeks.
Earlier, the Office for National Statistics (ONS) said the estimated number of cases of coronavirus across England had jumped 60% in one week.
There were around 9,600 new coronavirus infections per day in England, up on 6,000 the week before, according to its infection survey.
It comes as Leeds and regions of Wales including Cardiff face new restrictions to tackle growing infection rates.
The ONS also estimated that during the week of 13-19 September, 10,800 people in Wales had Covid-19, equating to one in 300 people.
An estimated 0.35% of people in Northern Ireland had Covid-19, which is around one in 300 people.
The Department of Health in Northern Ireland announced a record number of confirmed cases of Covid-19 today.
There are an additional 273 cases reported in the past 24 hours, taking the total number of cases to 10,223.
Madrid extends lockdown, but falls short of central govt guidance
Madrid's regional government expanded the number of areas under partial lockdown in a move now affecting a million people, but ignoring Spain's central government plea for restrictions across the capital.
Antonio Zapatero, the region's deputy health chief, said the restrictions, which come into effect on Monday, would affect 167,000 people who will not be able to leave their district except for work, school or medical reasons although they will be able to move freely within their area.
He also recommended that all of the region's 6.6 million residents "avoid unnecessary movement" as authorities race to slow the spread of the virus in Spain's worst-hit region.
Such measures have already been imposed on another 850,000 people since Monday, with Mr Zapatero saying they had targeted areas with an incidence of 1,000 cases per 100,00 people.
But the measures fell well short of a demand by the central Spanish government, which had urged the region to impose restrictions across the entire city.
Speaking at the same time as Mr Zapatero in a separate news conference, Health Minister Salvador Illa said the government had "proposed extending (the restrictions) to the whole of the city of Madrid, as well as surrounding areas with more than 500 cases per 100,000 inhabitants".
He said the region should prepare for some "hard weeks" ahead.
Spain, one of the countries in Europe worst-affected by the pandemic, was under a draconian lockdown from March until May in which people could not leave their homes.
The restrictions began to be lifted in stages and by region, and was totally lifted on 21 June, but the pandemic has surged again in recent weeks.
The Madrid region authorities have ordered a lockdown in 45 areas, mainly the poorest ones, where the contagion rate is above 1000 cases per 100,000 people.
New record in Dutch daily coronavirus cases, 2777
New coronavirus cases in the Netherlands hit another record on Friday, with 2,777 cases reported in the past 24 hours, according to health authority data.
The rise, part of a broader second wave of Covid-19 that began in late August, has led to a series of new highs. Friday's number beat the previous record of 2,544 set a day earlier.
Prime Minister Mark Rutte has said the public should regain a sense of urgency about following social distancing rules to slow the virus's spread, and the government will order regional measures as needed.
Schools and bars remain open, with masks required only on public transportation.
Rio postpones 2021 carnival over Covid-19
Rio de Janeiro's world-famous carnival parades became the latest casualty of the coronavirus pandemic as officials announced they were indefinitely postponing the February 2021 edition, with Brazil still reeling from Covid-19.
Rio's carnival, the world's biggest, is an epidemiologist's nightmare in a pandemic: an extended festival of tightly packed crowds dancing through the streets and flocking to the city's iconic 'Sambadrome' for massive parades featuring scantily clad dancers, small armies of drummers and all-night partying at close quarters.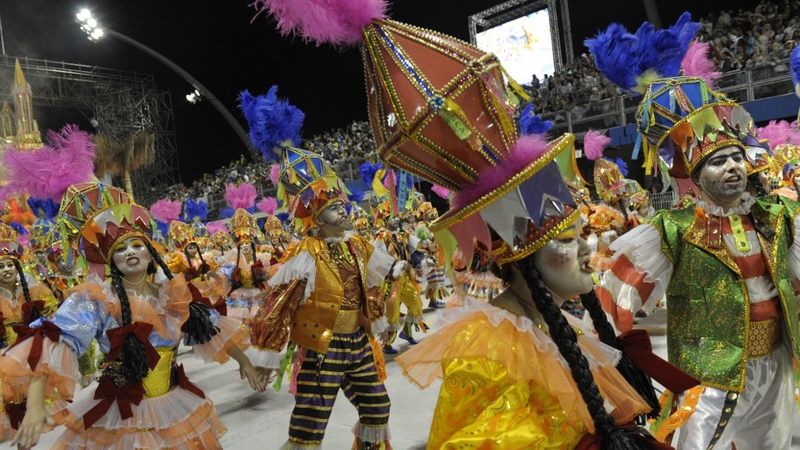 The event draws millions of tourists from around Brazil and the world to the beachside city each year.
The city's elite samba schools, which typically spend the entire year preparing their elaborate parades, had said in July it would be difficult to organise the event for February 2021 if there was still no certainty of a vaccine for the coronavirus by late September.
Meeting again to assess the situation, "we came to the conclusion that the event had to be postponed," said Jorge Castanheira, the president of the group that organises the annual parades, the Independent League of Samba Schools of Rio de Janeiro (LIESA).
"We just can't do it in February. The samba schools won't have the time or financial and organisational resources to be ready," he told journalists after a plenary meeting by the group's directors.
"It's not a cancellation, it's a postponement. We are looking for an alternative solution, something we can do when it's safe to contribute to the city...But we aren't certain enough to set a date."
Poland mulls restrictions amid record daily rises in Covid-19 cases
Poland is considering reimposing some restrictions as it expects high daily numbers in new coronavirus cases to continue, the health ministry said today.
Poland reported a record daily rise in coronavirus cases for the second consecutive day today, with the biggest spike in the central region of the country.
It reported 1,587 new Covid-19 infections, the biggest daily number since the start of the pandemic in March. In total the nation of 38 million people has registered 84,396 infections, including 2,392 deaths.
The biggest rise was reported in central Poland with 295 new infections.
"This is the result of our return to normality...We do not rule out that these numbers will continue to rise," the health ministry spokesman said.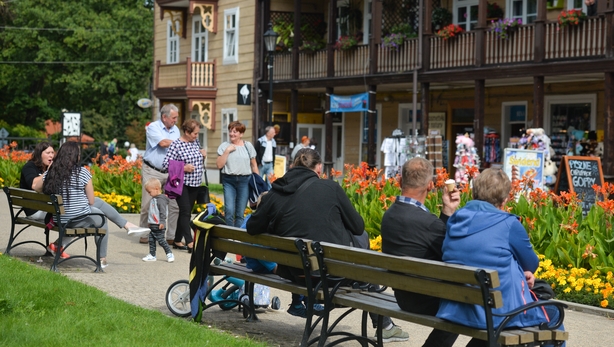 Poland was at first successful in containing the outbreak, but cases began resurging in the summer as more people travelled for holidays and attended weddings.
Many Poles have begun to disregard recommendations to wear face masks since the removal in May of most restrictions on movement imposed in March and April to limit Covid-19 spread. Schools resumed on 1 September.
The spokesman said that next week the ministry will announce new coronavirus forecasts and possible restrictions. He declined to provide details. The ministry said it does not expect problems with the availability of hospital beds.
Iran, Russia discussing joint production of Covid-19 vaccine - agencies
Iran and Russia's sovereign wealth fund are discussing the joint production of a vaccine against Covid-19, Russian news agencies cited the Iranian ambassador to Moscow as saying today.
The Russian Direct Investment Fund (RDIF) has said it is in talks with a number of countries about the possibility of producing the Russian 'Sputnik-V' vaccine abroad, and has signed a deal to manufacture 300 million doses in India.
"We are holding talks, I spoke with the head of RDIF Kirill Dmitriev, our officials have held several rounds of consultations and we announced that we will co-operate," Iran's Ambassador to Moscow Kazem Jalali was quoted as saying.
"We announced that we will co-operate in two-three areas. That includes joint production with Russia. Iran has great potential to produce the vaccine," Mr Jalali was quoted as saying.
RDIF declined to comment on the Iran talks. RDIF has also struck several deals in recent weeks to supply the vaccine, which is currently being tested in a large-scale trial in Moscow, abroad.
It has signed deals with Kazakhstan and two states in Brazil, and private pharmaceutical firms in India and Mexico.
RDIF also said earlier today it would supply 35 million doses to Laxisam, a pharmaceutical firm in Uzbekistan.
Israel restricts outgoing flights to bolster virus lockdown
The Israeli government slapped restrictions on outgoing flights today as part of a slew of measures to bolster a second virus lockdown imposed last week.
The new measures affecting workplaces, synagogues and demonstrations, were being thrashed out after the original lockdown rules failed to bring down the world's highest coronavirus infection rate.
At Ben Gurion airport near Tel Aviv, hundreds of Israelis queued at check-in after days of uncertainty over how long air travel would remain possible under the tightened lockdown, with many rushing to book departures for today.
Just three hours before the new restrictions were to come into force, Transport Minister Miri Regev announced: "The skies will remain partially open.
"The arrangement agreed upon enables leaving the country for whoever bought an airplane ticket prior to the beginning of the lockdown, i.e. today, the 25th, at 2pm (11am)," she said in a statement.
"People who buy a ticket beyond then won't be able to use it," she said, noting Israelis would be able to return to the country "without limitations".
Ms Regev did not spell out how the government would ensure flights continued for those with pre-bought tickets, when airlines were not allowed to sell more to fill their aircraft.
A 14-day quarantine will be imposed on people landing in Israel from "red countries" with high coronavirus rates, she added.