The World Health Organization has reported a record increase in global Covid-19 infections - a rise of 237,743 in the past 24 hours.
The biggest increases were from the United States, Brazil, India and South Africa, according to a daily report.
The previous WHO record for new cases was 230,370 on 12 July. Deaths have held steady and averaged less than 5,000 a day in July.
Total global coronavirus cases are now approaching 14 million, according to a Reuters tally, marking another milestone in the spread of the disease that has killed more than 590,000 people in seven months.
Earlier today, WHO emergencies programme chief Mike Ryan said coronavirus infections in Brazil no longer appear to be rising exponentially but have reached a plateau, creating an opportunity to get the outbreak there under control.
He told a news briefing that the R number - the number of people each infected person goes on to infect - now appeared to be between 0.5 and 1.5 across states in Brazil.
The number of new cases was plateauing at 40,000 to 45,000 per day.
"The virus is not doubling itself in the community as it was before, so the rise is not exponential," he said. But there was "absolutely no guarantee that it will go down by itself".
Mr Ryan warned that Covid-19 poses a "global economic and political threat" until it is brought under control.
He also confirmed that the WHO is forming a team of international experts to go to China to study the origins of the novel coronavirus, but they will not be in place before the end of July.
A two-person WHO advance team has been in China for a week preparing for the visit of the larger team.
Mr Ryan said the health body was "very pleased" with the collaboration from Chinese officials so far - but setting up and deploying the larger team would take time.
Maria Van Kerkhove, WHO's Covid-19 technical lead, said patients with Covid-19 develop an immune response but "we do not know how strong that protection is or how long it will last".
Earlier today, Brazil passed the two million confirmed coronavirus cases mark with anger growing over President Jair Bolsonaro's handling of the outbreak.
Just 27 days have passed since Brazil, which has the world's second-largest outbreak after the United States, reached one million cases.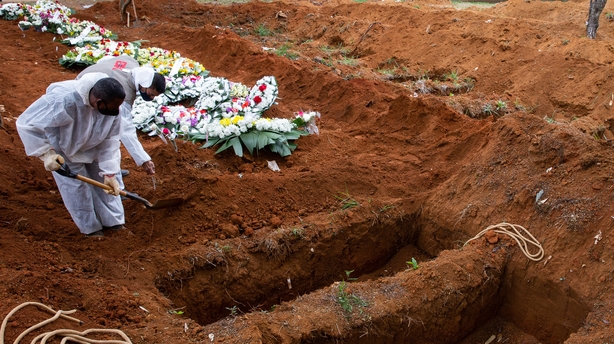 By contrast, 43 days passed between one million and two million confirmed cases in the United States, where the spread of Covid-19 eased briefly in May before accelerating again in June.
Confirmed cases in Brazil now total 2,012,151, while deaths number 76,688.
Despite the rapid spread of the virus, Mr Bolsonaro has pressured local governments to lift lockdown restrictions.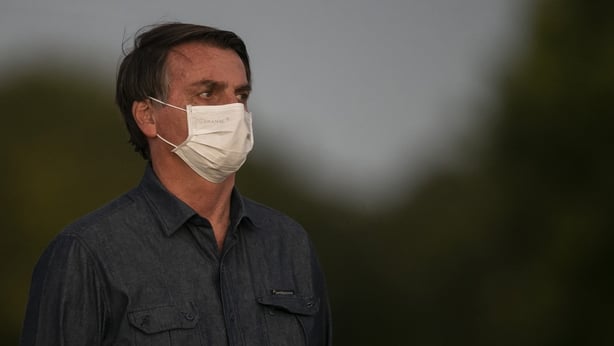 Mr Bolsonaro, who tested positive for the virus last week, has played down its health risks and fought against social distancing orders, calling their economic effects worse than the disease itself.
Under pressure, many governors and mayors have loosened restrictions in recent weeks, fueling bigger outbreaks.
Polls show Mr Bolsonaro's popularity has been sinking during the pandemic.
The share of Brazilians that see his government as bad or terrible has risen to 44%, according to a late June survey by pollster Datafolha. That was up from 38% in April and 36% in December.
---
---
Barcelona residents told to stay home to stem Covid-19
Catalonia's regional authorities called on residents of Barcelona to stay home and not gather in groups of more than ten in order to fight an increase in coronavirus cases.
But the regional government stopped short of imposing a mandatory lockdown for Spain's second-largest city and said the measures were meant to avoid having to do so.
Residents of Barcelona, which is one of Spain's tourism hotspots, are encouraged to shop online and only go out of home when it is absolutely essential, regional officials told a news conference.
Cultural and sports events will also be limited.
The Catalan capital - home to 1.6 million people and one of Europe's most visited cities - has seen its number of coronavirus cases jump from last week.
US notches record 77,000 new virus cases in 24 hours
The United States reported a daily global record of more than 77,000 new infections today, raising the total to more than 3.5 million cases, with nearly 140,000 deaths.
The US remains the hardest-hit country in the world in absolute terms.
Experts believe it never emerged from its first wave of infections, and cases have been surging again in recent weeks, particularly across the south and west in states that pushed to lift lockdown restrictions early.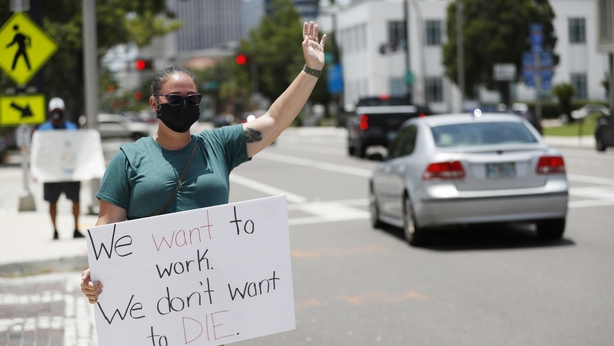 Florida has emerged as the epicentre of the US outbreak, reporting a record 156 Covid-19 deaths yesterday and nearly 14,000 new infections.
The total number of virus cases in the "Sunshine State" has now surpassed 315,000, and there have been 4,782 deaths, according to Florida Department of Health figures.
Florida is now reporting more Covid-19 cases daily than any other state in the country. California and Texas are next, with about 10,000 new cases a day each.
Melbourne sees record rise despite lockdown
Australia's second-biggest city of Melbourne reported a record rise of more than 400 new cases despite a week-old lockdown of more than 5m residents.
Authorities in the state of Victoria, which surrounds Melbourne, said there were 423 new infections in the metropolitan area and five more in rural parts of the state.
The total was higher than any single daily increase in Covid-19 cases for the entire country since late March.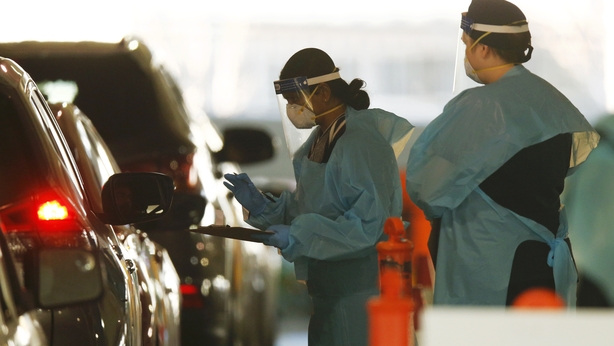 "We have not turned the corner here, worse than that," said Victoria's chief health officer, Brett Sutton.
Melbourne has been experiencing a surge in coronavirus infections since mid-June, after the rest of the country had successfully contained the epidemic.
The Melbourne outbreak was initially blamed on health and security breaches at hotels where returning international travellers were under quarantine.
Residents in and around greater Melbourne were ordered into a six-week stay-at-home lockdown a week ago in a bid to contain the virus.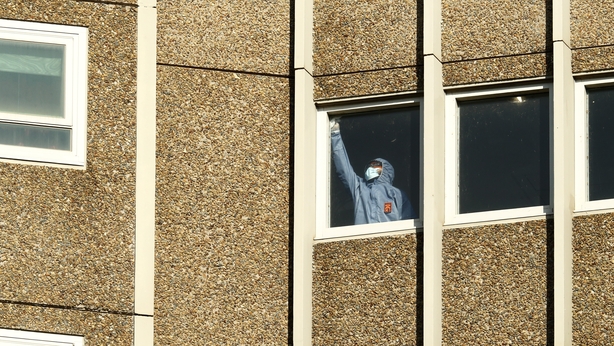 Officials said they would give those restrictions more time to counter the outbreak before considering tougher measures.
"There is a hope that the numbers stabilise over the coming days," Sutton said.
But he added: "No one is being complacent here, and we are all thinking about the additional measures that may be required if it does not turn around."
India coronavirus cases pass one million
Coronavirus cases in India passed one million, official data showed as authorities struggle to check the spread of the deadly pandemic across the world's second-most populous nation.
With more than 600 Indians dying daily, lockdowns are being re-imposed across the country of 1.3 billion following an easing of restrictions in recent weeks on hopes the outbreak was under control.
Health ministry data released today put the total cases recorded at 1,003,382, a jump of almost 35,000, with 25,602 deaths after an increase of 687, both new daily records.
India, home to some of the planet's most densely packed cities, is the third nation to hit a million cases after the United States and Brazil, although the numbers of deaths in those two countries are far higher.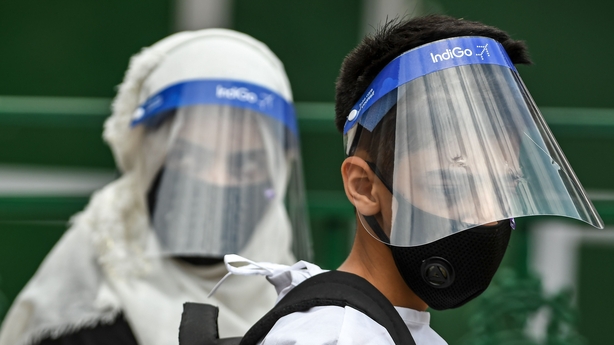 The International Federation of Red Cross and Red Crescent Societies said yesterday that India, Pakistan and Bangladesh are together fast becoming the next epicentre of the virus.
"While the world's attention has been focused on the unfolding crisis in the United States and South America, a concurrent human tragedy is fast emerging in South Asia," the organisation said.
"Covid-19 is spreading at an alarming rate in South Asia, home to a quarter of humanity."

Until now India's main hotspots have been the megacities of Mumbai and New Delhi, but recently smaller cities and rural areas, where 70% of Indians live, have begun to raise the alarm.
Goa became the latest state to go under lockdown, imposing a three-day shutdown and a nighttime curfew until 10 August.
Chief Minister Pramod Sawant said too many people were "stepping out to meet people at parties" and there was a low level of "awareness and sensitivity".
The coastal tourist region followed Bihar, one of India's most impoverished states and home to 125 million people, in reintroducing curbs after IT hub Bangalore did so earlier in the week.
Other areas have also brought back restrictions including parts of badly-hit Tamil Nadu and Kerala, previously lauded as a success story, as well as Assam.
Many experts say India is not testing enough people or properly recording fatalities, meaning the true caseload is likely much higher.