Bosnians today commemorated the massacre of about 8,000 Muslim men and boys in Srebrenica, marking the 25th anniversary of killings that shocked the world.
The massacre was Europe's only atrocity constituting genocide since World War Two.
Nine newly-identified victims were buried at a flower-shaped cemetery near the town, where tall white tombstones mark the graves of 6,643 other victims.
"After 25 years we succeeded in finding his mortal remains,so they can be laid to their final rest," said Fikret Pezic, who buried his father Hasan.
The remains of some 1,000 victims of the massacre in the eastern town during Bosnia's 1992-1995 war are still missing.
Ifeta Hasanovic decided to bury incomplete remains of her husband, saying: "We were aware they cannot be complete after 25 years, at least there are some, I did not want to make any new delays."
World leaders addressed the ceremony by video link, unable to attend because of coronavirus epidemic.
At a commemoration in Dublin, Tánaiste Leo Varadkar described the 1995 massacre as a "shameful" event in European history, and said Ireland will use its UN Security Council seat to ensure such genocide does not happen again.
The former UN Secretary General, the late Kofi Annan, said the anniversary serves "as a grim reminder of man's inhumanity to man".
At the time of the atrocity, Annan was in charge of peacekeeping in Bosnia-Herzegovina.
It has since been sub-divided into Republika Srpska, predominantly Bosnian Serb and where Srebrenica is located, and the Federation of Bosnia and Herzegovina. Sarajevo is the overall capital.
Just this week, the UN accused the Bosnian Serb government of indoctrinating children with denials of the massacre.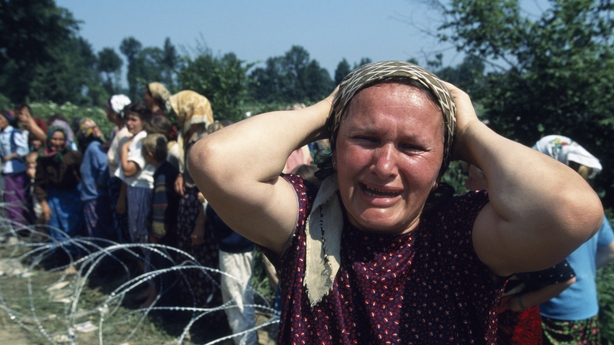 In the summer of 1995, while much of Europe basked in sunshine, the Bosnian town of Srebrenica, for two years a UN-declared "safe haven", was witness to a massacre of shocking savagery, fuelled by ethnic and religious hatred.
The slaughter began on 11 July, when, after five days of bombardments, the town was overrun by Serbian forces.
The mass killing of unarmed civilians continued uninterrupted for more than a week. No-one intervened.
When, on 19 July, the guns fell silent, more than 8,000 Muslim men and boys lay dead, their bodies dumped in mass graves.
Women were raped and, along with the children, driven out.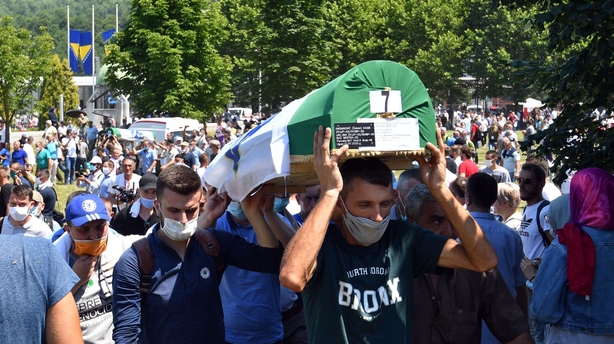 Many had been drawn to the town, and their doom, by the promise of UN protection. But even before the mass murders began, civilians in the besieged city were dying of starvation.
To this day, bodies continue to be unearthed, with dozens being found each year. Families of a 1,000 victims are still waiting for their loved ones' remains to be recovered.
The massacre at Srebrenica stands as the worst atrocity committed on European soil since the Nazis were defeated. Courts have ruled it was an act of genocide.
In 1999, in a rare and welcome development, the UN published a highly critical report, compiled by Kofi Annan, admitting the shocking scale of its failure to protect those in need, and under its care.
To date, 47 people have been sentenced to more than 700 years in prison for Srebrenica crimes.
Four life sentences have also been handed down, including to Bosnian Serb commander Ratko Mladic, who personally oversaw the massacre, and political leader Radovan Karadžic, the first President of Republika Srpska, who last year lost his appeal against the sentence.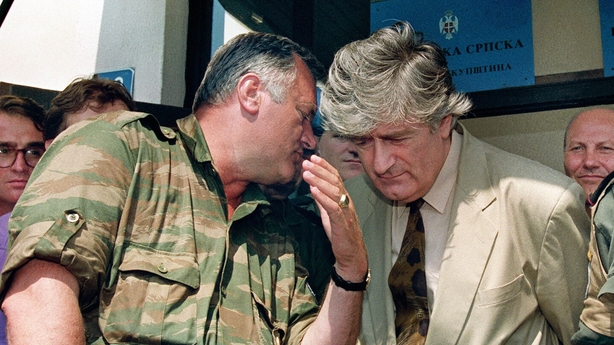 This was the most barbaric chapter in a ferocious war that tore apart the Yugoslav Federation.
Bosnia and Herzegovina was ethnically diverse, with Bosnian Muslims the largest grouping, followed by Orthodox Christian Serbs, and then Catholic Croats.
War erupted in 1992, with neighbouring Serbia and Croatia invading, triggering a three-way conflict that raged for as many years.
When it ended in 1995, 100,000 lay dead, and countless women had been subjected to systematic rape. More than half a million people were displaced.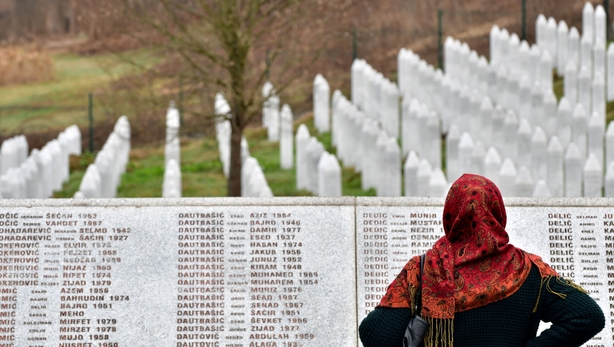 Bosnian Muslims paid with their lives to learn the bitter lesson that Srebrenica was a "safe haven" in words only.
Those words were spoken "far away in New York", says Colonel Colm Doyle, where bureaucrats were clueless about the appalling conditions on the ground.
Col Doyle led the European Community Monitoring Mission to the former Yugoslavia at the outset of the conflict, before playing a major role in the peace conference that ended the war.
Peacekeepers in the thick of it were, Col Doyle said, "sick and tired of security council resolutions", which were never backed up with the means needed to enforce them.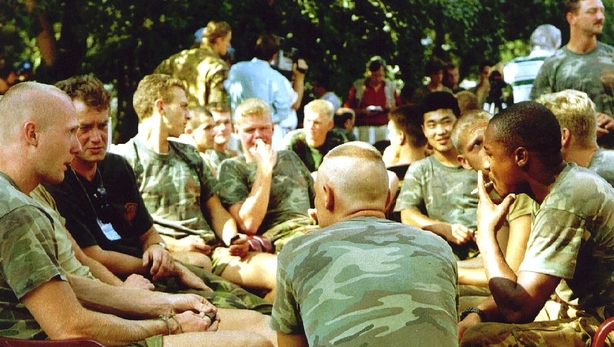 In this instance, that would have required "about 75,000 troops" to safeguard Srebrenica.
Col Doyle says the UN ignored a hard military reality, with fatal consequences: "Do not threaten to use force unless you are willing to commit."
The Security Council's seemingly endless resolutions counted for naught; on the ground were fewer than 500 lightly armed troops.
When the US finally stepped in and led a NATO intervention, threatening and then deploying force, the Serbian military listened, and returned to negotiations.
The massacre demonstrated Europe's inability, or unwillingness, to protect its own. A 20,000-strong UN Protection Force stationed in Bosnia did nothing to stop the slaughter.
It was made up of European troops, whose leaders insisted they be confined to protecting humanitarian convoys. The legacy and lessons of the atrocity live on.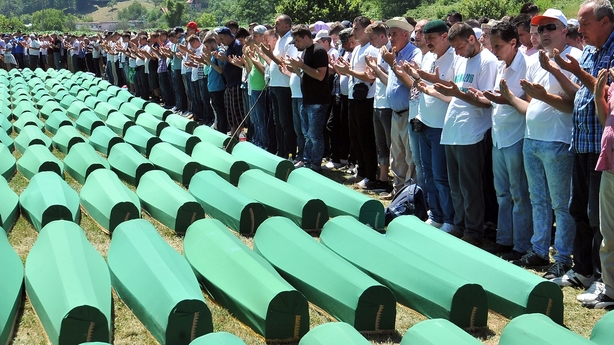 Each year, a peace march takes place in Srebrenica, although the coronavirus pandemic has forced plans for major 25th anniversary events to be scaled back.
The pandemic has also slowed prosecutions at the UN tribunal in The Hague and forced Mladic's appeal to be postponed.
However, the pathology of ethnic and religious hatred is far from extinct. The Serbian government stands accused of brainwashing children with denials of the massacre.
Serbian nationalists say the death toll is exaggerated.
They claim that the victims of the slaughter were armed and recent reports indicate that Muslims living in Srebrenica are faced with rising prejudice.