French health officials on Saturday announced another 80 deaths from the new coronavirus, the lowest figure recorded over 24 hours since early April.
The figures for those in intensive care also fell, with 38 people admitted for critical care.
The death toll in France now stands at 26,310, one of the Europe's highest.
Just four of the latest fatalities were registered in nursing homes, a spectacular fall compared with daily figures for recent weeks, against 76 who died in hospital.
France is on Monday due to begin relaxing deconfinement restrictions imposed eight weeks ago with health authorities now registering much reduced pressures on intensive care services compared to the height of the crisis.
In all, 22,614 sufferers remain hospitalised, including 265 new admissions on Friday.
A total of 95,829 people have been hospitalised since the start of the epidemic and to date 56,038 people have returned home following treatment.
"The epidemic remains active and is evolving and the virus is circulating in many zones across the country," France's health directorate general noted as it warned that social distancing should be kept up even as deconfinement begins.
Although France is hoping the worst may be over as it rolls back some restrictions parliament on Saturday evening definitively adopted a bill extending the country's health state of emergency until 10 July.
The upper house senate had earlier given its green light to the text despite some opposition fears that measures to track those infected with the virus and their contacts could infringe their privacy.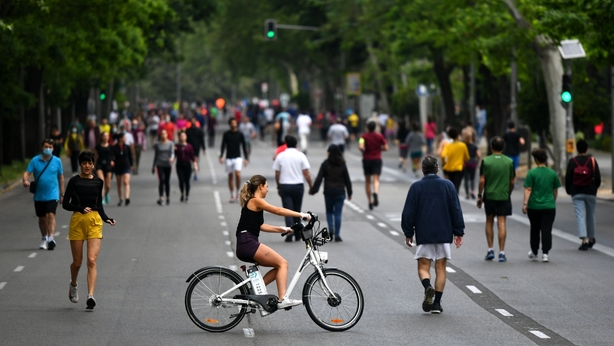 Spain's daily death toll due to Covid-19 today fell to its second lowest since mid-March, as half the country prepares to move to the next phase of its rolling back of lockdown measures.
Spain began to loosen its lockdown this week, but Phase 1 will include a considerable easing of measures that will allow people to move around their province as well as attend concerts and go to the theatre. Gatherings of up to 10 people will be allowed.
The country's daily death toll due to the virus fell to 179, down from 229 the previous day.
The cumulative death total rose to 26,478 while the number of diagnosed cases rose to 223,578 from 222,857 the day before, the health ministry said.
"We've managed to retake 99% of the ground lost to thevirus," said Prime Minister Pedro Sanchez in a televised address.
But he warned people moving to Phase 1 to be "prudent" and "cautious". He said a national period of mourning would be called once the whole country had passed to Phase 1.
Some 51% of the population will progress to Phase 1 of a four-step easing plan on Monday after the government decided the regions in which they lived met the necessary criteria.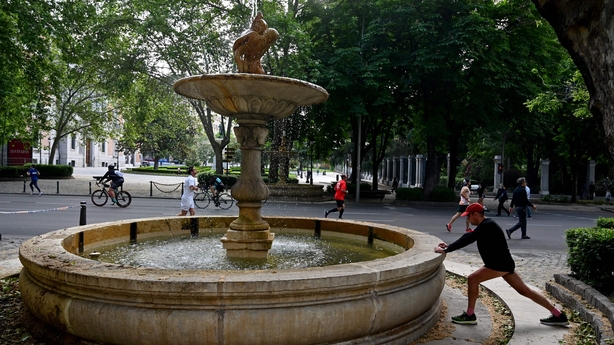 In regions that made the cut, such as the Canary and Balearic Islands, bars, restaurants and shops will open at reduced capacity, and museums, gyms and hotels will open their doors for the first time in nearly two months.
The country's two biggest cities - Madrid and Barcelona – do not currently meet the criteria for easing and will remain on Phase 0.
Emergency Health Chief Fernando Simon urged Spaniards not to think of it "as a race" and said it was possible Madrid would be ready to move onto the next stage within a week.
---
Read more:
Live coronavirus updates
Fall in number of people in ICU with Covid-19 - Harris
---
Still, some regional governments were unhappy about being held back on Phase 0.
Andalusian leader Juanma Moreno, a member of the opposition People's Party, complained he had not been able to submit an easing proposal based on administrative health districts rather than provinces, as other regions such as Catalonia had done.
"I will ask that this decision be reviewed and the same criteria be applied to us as to the others," he said.
The government will still encourage homeworking where possible and companies will have to implement staggered start and finish times to ensure distancing measures.
The government will still encourage home working where possible and companies will have to implement staggered start and finish times to ensure distancing measures.
In a positive step for Spain's tourism industry, which contributes around 12% of economic output, hotels will be allowed to open all rooms and nature tourism will be allowed for groups of up to 10.
Madrid's city hall pedestrianized 29 roads over the weekend to prevent crowds from building up where runners and walkers are forced to share pavements and walkways.