As countries around the world grapple with the devastating effects of Covid-19, the ICRC's new DG, Robert Mardini, tells Eimear Lowe that for many people this pandemic is just "one additional mortal threat".
When Robert Mardini was appointed as the new Director General of the International Committee of the Red Cross (ICRC) last October, he was no doubt prepared for a challenge.
For over 20 years he has worked his way through the organisation which he now helms; from its frontlines in countries consumed by conflict, to the higher echelons of global diplomacy at the UN's sleek New York headquarters.
It's an organisation Mardini knows literally from the ground up. He started there in 1997 as an engineering graduate coordinating water programmes in Rwanda and Iraq. Even before his career there got underway, he had an insight into its role in protecting those affected by war and armed violence.
His first introduction to its work was as a child growing up during Lebanon's civil war and witnessing first-hand the interactions between the Lebanese Red Cross and people caught in crisis. But as nuanced as his understanding of the ICRC's work is, nothing could have prepared him for the complex contents of his in-tray.
Perhaps demonstrating the qualities required for his new job, Robert Mardini downplays any talk of the enormity of the task at hand. "I mean I would have never imagined that I would have started my role at the end of March under such circumstances" he muses.
"It's quite surreal to be honest, working from home and trying to run and manage the crisis. And at the same time thinking about how the organisation can bounce forward and embrace some of the learning that is taking place and maintaining relevance for people affected by war and conflict. Because at the end of the day this is what the ICRC is about, alleviating the suffering of people living through war."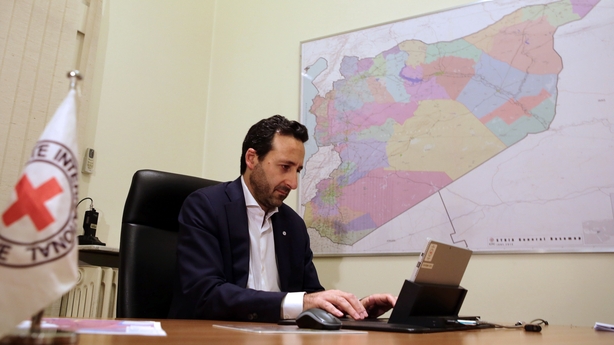 The International Committee of the Red Cross is no stranger to crises. It has encountered legions of them since it was first founded in 1863. For most of us, this current pandemic has become almost an obsession. It's the only thing we talk about. All we can think about and everything we know is being consumed and shaped by it. But for the ICRC and other humanitarian organisations working with the world's most disadvantaged, Covid 19 is just one more problem.
"The ICRC is present in 110 countries right now, all of them have Covid-19 cases. All those countries are already affected by war, conflict, violence," Mardini says. "Communities are facing many, many challenges and Covid-19 is just one additional mortal threat that comes on top of a long list."
According to Mardini, for many of the people that the ICRC assists, catching a potentially fatal virus doesn't even top of the list of things they worry about.
He explains: "I mean communities in Libya are saying to us that it's hard to know what is the greater threat. Is it airstrikes, bullets, bombings or is it Covid-19?
"Take South Sudan, in the past two weeks we got in the hospital where we are working there, 200 patients who are wounded with bullets. And they need urgent treatment and support and war surgery. So if in addition to this you have Covid hitting, you can imagine how hard that situation can get"
"In some countries the pandemic really is hitting very hard and it's challenging the most sophisticated health authorities and infrastructures"
For people working in the development sector, watching Covid-19 creep insidiously across the globe must be like witnessing a slow-motion pile up on the road ahead. You know it's coming, but you can't stop it. All you can do is try to swerve out of the way and hope for the best.
Robert Mardini refuses to speculate on the inevitability of the pandemic taking hold in countries seemingly least able to resist. "What we know today is that in some countries the pandemic really is hitting very hard and it's challenging the most sophisticated health authorities and infrastructures," he says.
"We need to prepare for the worst and hope for the best. We don't know how the temperature factor will play out. We don't know if different populations who have been exposed to different viruses in the past have better resistance.
"All these are important factors which will tell us how the future will play out. We have to be prepared for a grim scenario. This is the way we have to operate and I think that states should prepare for this and we are there to help them."
Part of the support the ICRC is offering countries is what Mardini soberingly refers to as the 'management of the dead'. The inability to cope with the numbers of fatalities isn't confined to the developing world.
The pandemic has brought scenes which many of us thought the stuff of dystopian fiction. Bodies piling up in overwhelmed hospital mortuaries; coffins stacked in funeral homes awaiting burial; mobile morgues fashioned out of refrigerated trucks and grave-diggers dressed in hazmat suits filling mass graves.
All of this has happened in New York. One of the wealthiest, most cosmopolitan cities in the world. So what hope then for the likes of Yemen, Syria or Somalia?
"The management of the dead is a very important challenge," says Mardini. "Many people do not see forensics and management of the dead as a very important priority unless it is your loved one...it is important to deal with the dead and manage them in a dignified way to avoid mass graves where you would lose the identify of the person being buried.
"These are important measures that states need to take to in order to avoid massive loss of identity and huge pain for people when losing loved ones. We know it's difficult for them to accompany people in their last moment but it's important to ensure a dignified burial."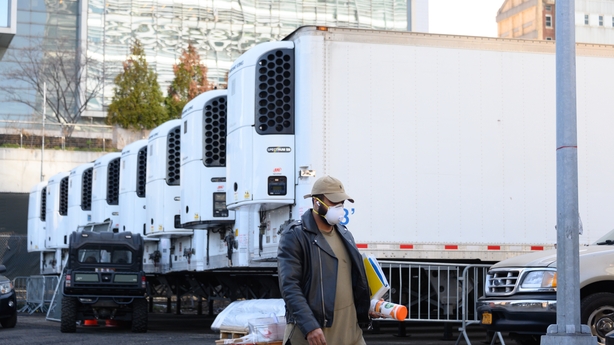 In Mardini's last role he was the ICRC's permanent observer to the United Nations. It was a position which afforded him deep insight into the body's decision making processes offering direct access to its most powerful arm, the UN Security Council.
Many within the humanitarian community are expressing frustration that the Security Council, which is best-placed to ensure a co-ordinated global response to the pandemic, has been rendered impotent by a stand-off between China and the US. Both countries are part of an elite, veto-wielding group of five permanent members.
The World Health Organisation (WHO) has also been drawn into the increasingly bitter dispute regarding the origins of the virus and China's handling of its emergence. And the spat is holding up the Security Council's adoption of a resolution, which calls for a pause in conflicts across the globe in the face of the pandemic.
China is reportedly insisting that the text, which has been under consideration for weeks, includes mention of the WHO – an inclusion the US is resisting. A vote on the issue had been expected but to the frustration of many, is being held up by the two superpowers.
Given Mardini's experience at the UN, does he agree with those who have accused the Security Council of being missing in action at a crucial time?
"I mean for me it is absolutely critical that this pandemic, that is a global crisis, is managed in a global way and also that we see the international community and security council shift from polarisation mode, to full cooperation mode because this will be really helpful.
"It's an illusion to think that any country can solve the crisis within its national borders and think that the problem will go away."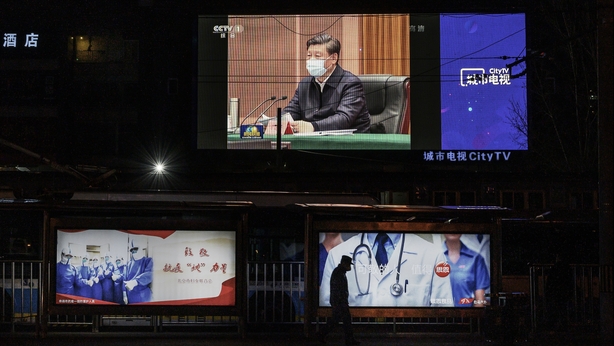 According to Mardini there is some cause for optimism and he believes that the broader international community understands the necessity for co-operation in meeting the challenges brought by the pandemic.
Unsurprisingly, given his organisation's objective in assisting people affected by war, Mardini welcomes its attempts to bring about a pause in conflicts. "We have also heard the call from the Secretary-General to put all the conflicts on lockdown and we see some encouraging signs.
"For example, our teams have been able to facilitate the mutual release of people in Ukraine, in Afghanistan, our teams are also preparing for the possible mutual release of detainees in Yemen.
"So those are encouraging signals but of course much more needs to be done in terms of de-escalation of conflict because that in itself will be a meaningful measure to deal with the pandemic.
"We can only add our voice to have more ceasefires, to have more political dialogue to find short-term but also sustainable solutions to so many conflicts across the globe which happen to take place in communities which are weakened and are facing unprecedented challenges."
One huge uncertainty for those working in the humanitarian sector is that of funding. There is perhaps no greater example of this than the WHO which has seen its main benefactor – the US – suspend its financial contributions.
Last month, the US president said hundreds of millions of dollars in US funding would be suspended while a review was conducted to assess the body's "role in severely mismanaging and covering up the spread of the coronavirus".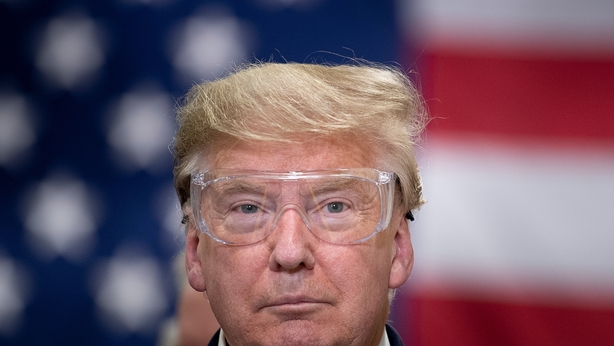 While the US decision to withhold it contribution appears political, the devastation being wrought on the global economy may leave other donors with little choice but to reduce funding.
Mardini agrees that funding for his sector is a major challenge. "Our call is that the financial sources globally should be prioritised to respond to this pandemic and to respond to the most vulnerable of the most vulnerable.
"We are getting positive vibes from donors but of course we are concerned about what comes next because we are seeing the devastating impact on the global community.
"But there is no doubt that we need more support and we need support in a sustainable way because this is a protracted crisis. It's not a pandemic that will be solved in one or two months.
"We see there are different stages, different waves that will be hitting in different moments and need to have a coherent, consistent and coordinated response with other humanitarian players."