The number of people who have been diagnosed with Covid-19 globally is more than 2,770,750 and cases have now been reported in 193 countries or territories.
At least 193,930 people have died after contracting the virus.
Ramadan under lockdown
Muslims around the world begin marking the holy daytime fasting month of Ramadan under the coronavirus lockdown.
Movement restrictions on hundreds of millions of Muslims from Southeast Asia to the Middle East and Africa involve bans on prayers in mosques and large gatherings of families and friends to break the fast.
WHO pushes for vaccine 'for all'
The World Health Organization joins forces with world leaders and the private sector on an initiative to speed up development of COVID-19 vaccines and treatments, and ensure equal access for all.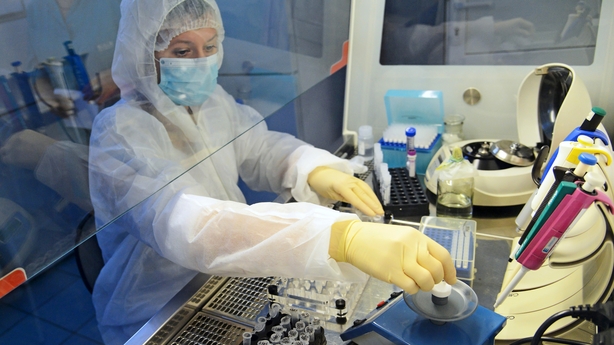 Economic pain
The US economy is expected to contract by around 12% in the second quarter of the year and the jobless rate reach nearly 14% as a result of lockdowns, the independent Congressional Budget Office says.
The Italian government estimates that the public deficit will rise to 10.4% of GDP and debt to 155.7 percent in 2020.
In Russia, the central bank says the economy will shrink by up to 6% this year, as hopes of a revival are dashed by the coronavirus and falling oil prices.
Restrictions eased
The Czech government allows freedom of movement for the first time in nearly six weeks and announces it will reopen the country's borders to European Union business travellers.
Israel approves new steps to ease its lockdown measures for retail and service businesses. All shops except malls will be allowed to reopen if they follow strict measures.
Algeria, Libya and Tunisia announce an easing of curfews for the month of Ramadan. Morocco, however, announces a night-time curfew for the whole of the fasting month.
Germany prepares for second wave
Berlin's Messe exhibition centre is being made into a 1,000-bed hospital with the help of German soldiers, as the country prepares for a second wave of the coronavirus epidemic.
Trump claims 'sarcasm' when asked about disinfectant
President Donald Trump claimed that he was being sarcastic when he raised the possibility of using disinfectant inside people's bodies to fight the coronavirus, seeking to walk back comments that outraged medical professionals worldwide.
The United States has the most deaths of any country with 50,360.
President Trump has said researchers should try to apply their findings to coronavirus patients by inserting ultraviolet light or disinfectant into their bodies.
At an Oval Office event on Friday, Trump sought to walk back those comments while also seeming to continue to advance his theory that disinfectants and sunlight might ultimately help within the body.
"I was asking a question sarcastically to reporters like you just to see what would happen," he told journalists at an event in the Oval Office.
The coronavirus appears to weaken more quickly when exposed to sunlight, heat and humidity, a US official said at a White House news briefing, in a potential sign that the pandemic could become less contagious in summer months.
However, the study quoted by science and technology advisor William Bryan has not yet been made public and awaits external evaluation.
Mr Trump asked: "Is there a way we can do something like that by injection, inside, or almost a cleaning?"
"It would be interesting to check that."
US government researchers have determined that the virus survives best indoors and in dry conditions, and loses potency when temperatures and humidity rise, especially when it is exposed to sunlight, Mr Bryan said.
---
---
Spain records lowest daily virus toll in a month
Spain recorded 367 people deaths from coronavirus over the past 24 hours, the lowest daily number of fatalities in four weeks.
It is the smallest number of new coronavirus deaths since 22 March when 394 deaths were recorded.
The number brought the country's total deaths to 22,524, the third-highest number in the world after the United States and Italy.
More people were diagnosed as recovered than as infected over 24 hours for the first time since the start of the pandemic, the health ministry's emergencies coordinator Fernando Simon told a news conference.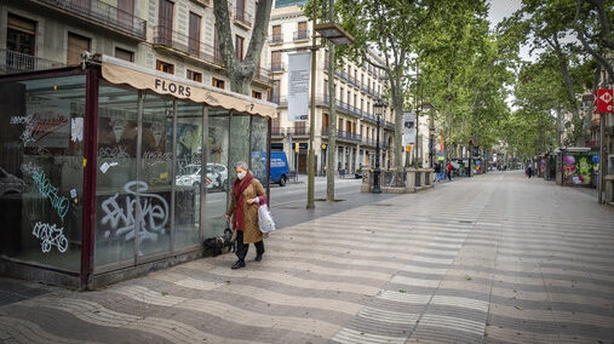 There were 2,796 new infections confirmed using polymerase chain reaction (PCR) tests, or swab tests, over the past 24 hours, while 3,105 people overcame the infection, he said.
"We can say there is some good news," Simon added.
In Norway, the country's economy contracted in the first quarter as efforts to halt the outbreak brought many industries to a standstill, Statistics Norway (SSB) said.
It said the economy could plunge by 5.5% for the full year.
The mainland economy, which excludes the volatile off-shore oil and gas production, shrank by 1.9% in the January-March period from the final quarter of 2019, SSB said, adding that the decline in March from February was 6.4%.
China's Harbin city bans non-locals from residential zones over virus concerns
In the Chinese city of Harbin, preventative measures were scaled up again as local clusters of Covid-19 cases grew.
Harbin, the capital city of Heilongjiang province bordering Russia, has had clusters of infections in a local hospital throughout the month, and local residential communities were put in strict quarantine to avoid cross contamination.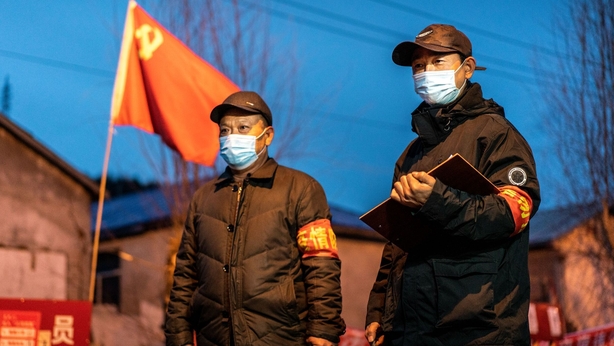 Yesterday, state media reported an incident of one virus carrier passing on the disease to more than 40 people, which caused one local hospital shut down for a full disinfection.
Harbin has banned entry to residential zones by non-locals and vehicles registered elsewhere, state media said. It had already ordered isolation for those arriving from outside China or key epidemic areas.
The continued spread of Covid-19 remains a real threat for many countries, as Chinese city scales up measures and Japan manages another outbreak onboard a cruise ship.
---
Read:
Latest coronavirus stories
---
Ecuador's coronavirus case total is twice as high as confirmed - minister
Ecuador's confirmed coronavirus cases more than doubled to a total of 22,719 after the government released a batch of delayed test results, the Andean country's interior minister said on Friday.
The pandemic in recent weeks has overwhelmed health officials in Guayaquil on the Pacific coast, Ecuador's largest city and epicenter of its coronavirus outbreak.
The government had reported 11,183 confirmed coronavirus cases across Ecuador on Thursday.
Interior Minister Maria Paulo Romo confirmed coronavirus cases more than doubled to a total of 22,719 after the government released a batch of delayed test results, being released after an increase in testing capacity, rather than any significant change in the situation on the ground.