More than 757,940 cases of infection and 36,674 deaths have been recorded in 184 countries and territories since the epidemic started in China in December, according to an AFP tally based on official sources.
Of the fatalities 26,543 were in Europe.
Spain has become the third country to surpass China in coronavirus infections after the United States and Italy, reporting more than 800 new deaths, for an overall toll of more than 7,300.
With a population of only 47 million to China's 1.4 billion, Spain's tally of infections reached 85,195 on Monday, a rise of 8% from the previous day.
Italy has 11,591 deaths, Spain 7,340 deaths, and mainland China 3,304 deaths. France reported 3,024 fatalities in hospital.
Italy is seeing a continued slowdown in the rate of its new confirmed coronavirus cases while registering a record number of people cured as it enters its third week into a nationwide lockdown.
Another 812 people died in the last day, bringing the country's toll to 11,591 and maintaining its position as the country with the most dead. It has extended its lockdown at least until Easter.
New York's hospital ship
US President Donald Trump extended until 30 April recommendations for social distancing, while New York harbour and Central Park are now home to makeshift hospitals to ease the pressure on a medical system that is threatening to become overwhelmed.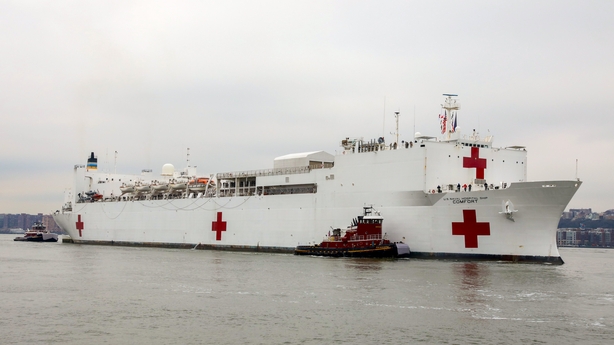 A 1,000-bed hospital ship arrived in New York, where it will take on people requiring intensive care unrelated to the coronavirus.
More than 3.4 billion people have been called on or forced by authorities to stay at home, around 44% of the world population, according to a count based on an AFP database.
British airline EasyJet has grounded its entire fleet for an indefinite period.
Prince Charles, British heir to the throne, is in good health and no longer in quarantine after showing mild coronavirus symptoms, his office said.
Police were patrolling the streets as Zimbabwe began enforcing a three-week lockdown.
Nigerians in the biggest city Lagos and the capital Abuja also went into confinement for at least two weeks.
Georgia imposed a general quarantine and a nighttime curfew from Tuesday. The Czech Republic extended its own free movement restrictions until 11 April.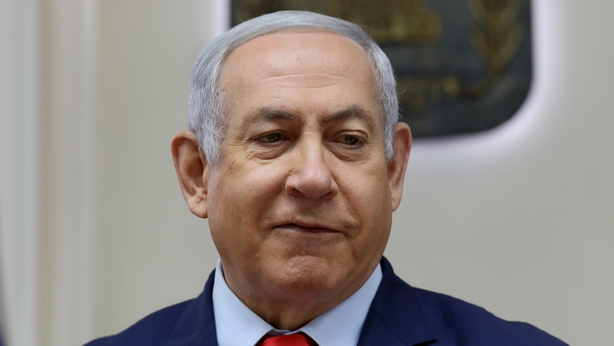 Israeli Prime Minister Benjamin Netanyahu tested negative but went into precautionary quarantine after one his staff tested positive.
Hungary's parliament endorsed a bill giving nationalist Prime Minister Viktor Orban sweeping new powers he says he needs to fight the pandemic. Critics say it is a means of strengthening his position.
The UN meanwhile has called for a $1.5-trillion aid to help developing countries weather the Covid-19 pandemic.
The EU backed a solidarity fund for small businesses struggling in the crisis set up by France and also announced €38 million aid to help Western Balkan countries deal with the pandemic.