The number of people killed in France by the coronavirus outbreak has increased by another 112 to a total of 674.
The rise in the death toll on Sunday was identical to that of the previous day - but a 20% increase as opposed to Saturday's 25%.
Authorities admitted their count does not include those who died at home and in old people's homes.
"The virus kills and it is continuing to kill," said top French health official Jerome Salomon as he announced the new numbers at a daily briefing.
He said that a total of 16,018 cases of infection had been recorded in France, while warning this was an "underestimate" as not all of those with the virus had been tested, even though 4,000 tests were now being done every day.
A total of 7,240 people have been hospitalised after falling ill with the virus, he added.
France has been in lockdown since Tuesday, with only essential trips outside allowed, but Salomon urged the French to show "patience" before the daily figures showed the effect of the measures.
Later on Sunday, the country's two-chamber parliament declared a health emergency, giving the government greater powers to fight the pandemic.
The law also allows the government to take measures to support companies and backs up its decision to delay a second round of municipal elections, to June at the latest.
The text, based on legislation agreed after 2015 terror attacks in France, declares a "state of health emergency" along the lines of a state of emergency declared during a threat to national security. 
The emergency lasts two months from the day of its adoption, and is renewable.
Only a handful of lawmakers were physically present to pass the legislation, with most voting by proxy, in line with the social distancing rules currently in force to fight the coronavirus.
France's civil security director general Alain Thirion said that police had booked people on 91,824 occasions for violating the lockdown regime, a transgression punishable by a fine of at least €135.
Under the new legislation, those caught defying the order - which has exceptions for essential commuting, shopping and solitary exercise - will also face harsher penalties of up to €3,700 and a six-month prison term for repeat breaches.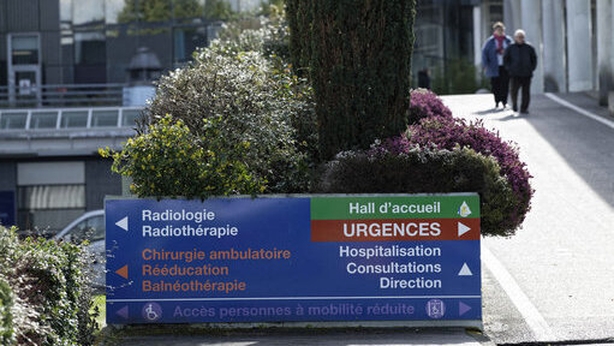 A doctor caring for coronavirus patients has died of the illness, the first such death in the country.
The 67-year-old emergency room medic worked at Compiegne hospital, north of Paris, the town's mayor told AFP.
Mayor Philippe Marini said the victim was "someone who came back to work voluntarily to treat people and knew he was taking a risk."
The doctor was named as Madagascar-born Jean-Jacques Razafindranazy by France 3 television, who said his wife, a family doctor, was also sick with the virus and has been quarantined at home.
Dr Razafindranazy's son posted an emotional message on Facebook, describing him as "my father the hero", according to France 3.
"He was passionate about his work and chose not to retire. He has a left a family behind him who will never forget him," he added.
The doctor was infected in early March.
French Health Minister Olivier Veran earlier said that, as far as he knew, the man, who died on Saturday, was the "first hospital doctor to be hit".
Mr Veran said many medical staff who contract the virus could in fact be getting infected outside of their work, while adding that protection for frontline staff was "absolutely indispensable".