At least 20 people have died in days of riots in New Delhi, with 189 people wounded including around 60 by gunshot, health officials said.
Delhi's chief minister called on the Indian government to impose a curfew and deploy the army in areas of the capital affected by the riots.
India's capital has been a focus of unrest against the Citizenship Amendment Act, which makes it easier for non-Muslims from three neighbouring Muslim-dominated countries to gain Indian citizenship.
Protests have descended into running battles between Hindus and Muslims, as rioters armed with stones, swords and even guns went out in force in the Indian capital.
The rioting in northeastern parts of the sprawling megacity of 20 million people left a trail of destruction as mobs set fire to vehicles, buildings including a tyre market.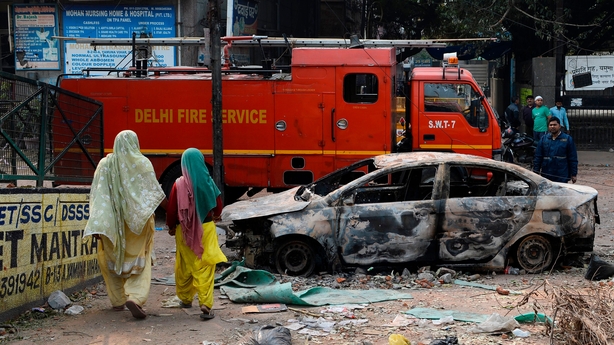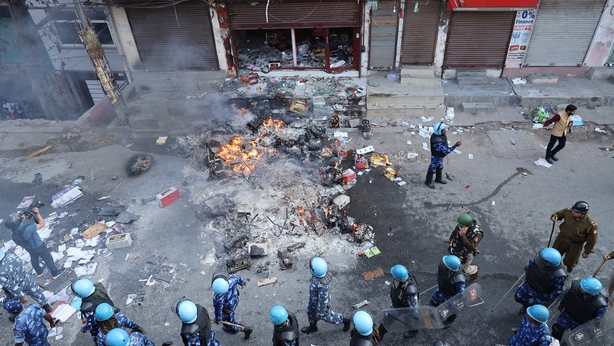 The violence raged just as US President Donald Trump visited India this week, holding talks with Prime Minister Narendra Modi.
Mr Trump left as scheduled yesterday.
Critics say the citizenship law is biased against Muslims and undermines India's secular constitution.
The ruling Bharatiya Janata Party has denied it has any bias against India's more than 180 million Muslims.
Mr Modi has appealed for calm.
"Peace and harmony are central to our ethos. I appeal to my sisters and brothers of Delhi to maintain peace and brotherhood at all times," he said in a tweet.