This unpredictable, dividing and controversial presidential administration has paved the way for a nail-biting US presidential election this year - with one core question the world wants answered. 
Is the United States happy with Donald Trump's moves to 'Make America Great Again!'?
The incumbent is likely to carry the flag forward for the Republican Party with some states cancelling their vote for a new contender as, they say, there is already a party representative in the White House.
Who Donald Trump will face has yet to be determined but that will all unfold over the next couple of months.
As we move into 2020, the Democrats will narrow down its crowded field of candidates, voting patterns of majorities and minorities will emerge while the contenders for president will further tear each other's policies apart during heated debates.
US election day on 3 November may seem like a bit of a distance away but here are some important dates not to be missed over the coming months and the reasons why.  
Timeline of key dates in the 2020 US presidential election
14 January: This is the first Democratic primary debate of 2020 and strategically takes place in Iowa's Des Moines. Iowa holds weight as it is the first state to determine, through a caucus, who its people back as official presidential candidates.
One of the terms for qualifying for the debate is that candidates must obtain 225,000 unique donors. Five candidates; Joe Biden, Bernie Sanders, Elizabeth Warren, Amy Klobuchar, Pete Buttigeg have done this but since Michael Bloomberg has a self-funded campaign, he will not be taking part in this round.
Political vultures should turn their attention to Milwaukee too that night, where Mr Trump has organised a rally to take place.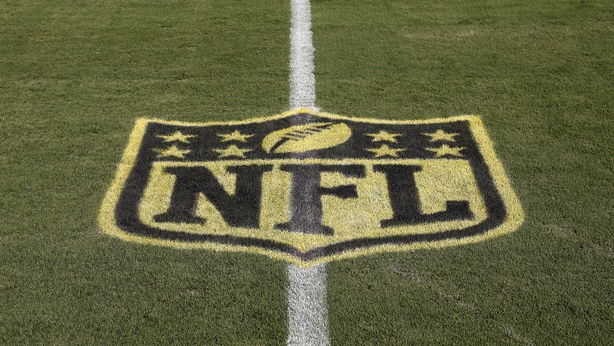 2 February: Super Bowl Day in the United States is not just a major sporting event but a chance to reach out to the roughly 98.2 million viewers across America the day before the Iowa caucus.
It is reported that both Mr Trump and Mr Bloomberg have delved into their budgets for maximum impact - securing 60-second advertising spots. The cost? It is estimated at at least $10m.
3 February: The focus should be on the Iowa caucus where members of political parties, for the first time in this election cycle, will have their say on who should be their party's nominee.
Candidates put a huge amount of resources into the state because of its power and the enthusiasm it can bring. Here, the results will show who has gained momentum with those on the ground and campaigns which have significantly weakened.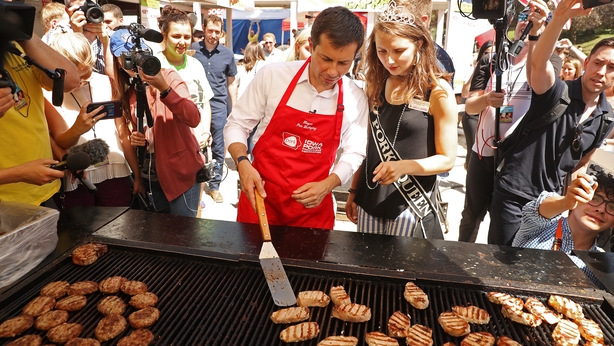 11 February: Another state which receives massive media coverage is New Hampshire as it is another testing ground for candidates in both parties. Some hopefuls here may have to call a day on their campaign. 
19 February: The number of Democratic contenders may be considerably smaller during the 9th Democratic debate in glitzy Las Vegas which will be co-hosted by NBC News, MSNBC and The Nevada Independent. It is a chance for them to narrow their focus and more specifically target each other.
22 February: Three days after that debate is the Nevada caucus where Las Vegas lies. Nevada may suggest how minorities in the US are thinking as Iowa and New Hampshire lack diversity with both populations over 90% white.
While categorising votes into race is not monolithic, it can give an insight into thoughts and trends. Nevada's Hispanic and Asian populations are continuing to grow faster than any other. This state may indicate how America's largest ethnic minority is swaying in what it wants in a US president and the issues which are important to them.
29 February: To get a feel for African-American leanings look to South Carolina's primary.
African-Americans will take centre stage for the first time as they make up almost one third of the population. A majority of the black voters in South Carolina are Democrats and they hold the key for who may pip the post.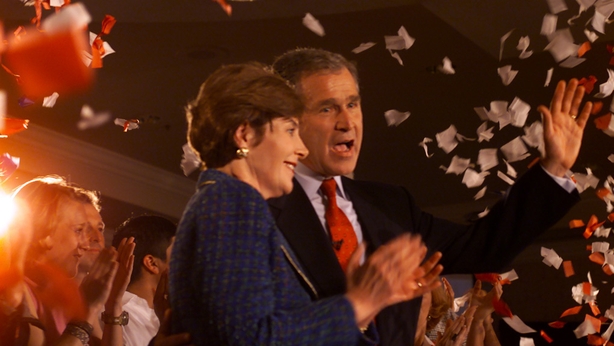 3 March: A political nerd-fest for all ages comes in the form of Super Tuesday - where 15 states and US territories choose their delegates for their party's conventions.
No other day on the election calendar sees as many primaries and caucuses across the country for the party's prospective candidates. It has become a massive moment for candidates in their bid for the White House.
In particular, watch California which has the most delegate numbers in the country for the Democrats.
Americans living overseas can also cast primary ballots on this day. For Americans voting abroad, including those living in Ireland, here are some useful links:
21 March: 'The Sunshine State' is another big gain with 219 delegates for the Democrats up for grabs. If the race ends up being tight, Florida may put some gap between candidates.
7 April: The Wisconsin primary should be looked at from a Democrats' perspective. The party has heavily grafted this 'Rust Belt' area which unexpectedly voted for Donald Trump in 2016. Democrats are looking to turn it blue again by showing the state some attention and having their nominating convention there in July.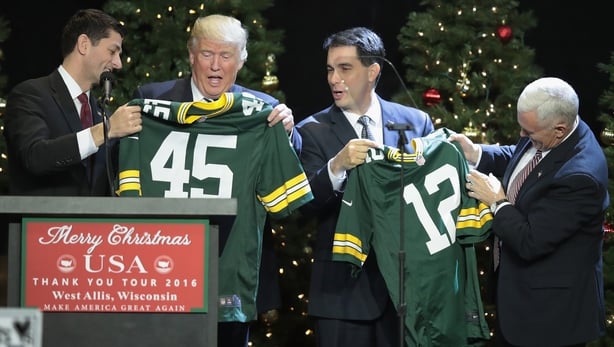 28 April: The New York and Pennsylvania primaries are huge delegate states with a combined 460 delegates available for the Democrats. By now, there should be an indication as to who is dominating the race for the Democratic Party nomination for president. That's unless things are too close to call. 
6 and 7 June: The primary and caucus period comes to an end with the final Democratic caucus in the Virgin Islands and the final Republican primary in Puerto Rico.
13 July: Sparks may fly at the Democratic National Convention (DNC) in Milwaukee as delegates representing those primary and caucus votes from states and US territories come together to say who they want as a presidential nominee.
The final decision could get heated as James Doran, researcher with the UCD Clinton Institute, explains.
We need your consent to load this rte-player contentWe use rte-player to manage extra content that can set cookies on your device and collect data about your activity. Please review their details and accept them to load the content.Manage Preferences
24 August: May not be as dramatic as the DNC but the Republican National Convention in Charlotte, North Carolina, is where Donald Trump is likely to get the nomination.
29 September: All systems go as the first presidential debate gets under way at the University of Notre Dame in Indiana. There will be three debates in total but this one will see the Republican and Democratic contenders clash for the first time in a usually dramatic spectacle.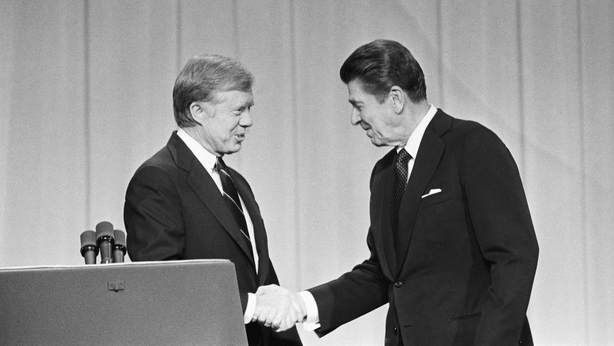 In 2016, 83 million Americans watched the first presidential debate between Donald Trump and Hillary Clinton breaking the 80.6 million audience record set by 1980s debate between Ronald Reagan and Jimmy Carter. Will those records be smashed again?
7 October: A week later the candidates for vice president will go head-to-head in Utah. There still have been some memorable moments from these over the decades.
We need your consent to load this YouTube contentWe use YouTube to manage extra content that can set cookies on your device and collect data about your activity. Please review their details and accept them to load the content.Manage Preferences
22 October: The final debate of the election takes place between the Republican and Democratic contenders for president in Nashville, Tennessee. It is the last major pitch to the public, as Americans muse over their choice for who will be sworn into the Oval Office in January 2021.
3 November: Polling opens across America with 130 million people expected to cast ballots on who they want see as commander-in-chief and President of the United States.