One of the leaders of the Hong Kong protest movement, has said they are seeking solidarity from Ireland and the rest of the world as "they fight for freedom".
Speaking on RTÉ's Morning Ireland, Wong Yik Mo said Hong Kong is an issue for everyone as "it's an international city and everyone who is invested in it should have a say in "fighting against an authoritarian regime".
He is in Dublin this week to meet with TDs to discuss the progress in the movement and acquire some support from the Government.
He said the reaction he has been getting is "sympathy about Hong Kong" and support but they are seeking something "more tangible" like sanctions.
"To sanction high officials, for example the Police Commissioner in Hong Kong or the Chief Executive. Like to freeze assets in Ireland and deny entry for example. These will really give pressure to them. Not just Ireland, but if many countries did this it would surely give them pressure."
In June, Hong Kong's chief executive, Carrie Lam, announced that her government would temporarily suspend plans to push through a law that would allow suspected criminals to be extradited to mainland China.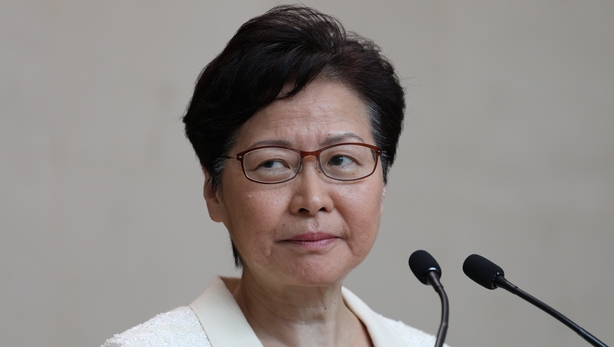 The bill's suspension was not enough to cancel all protests however, with dissatisfied Hong Kong natives demanding the bill be permanently shelved.
The protests, which have been running for over 100 days, have seen millions of people on the streets.
"It is not easy to go to the streets and be beaten by the police while you can not fight back. In Hong Kong we are very non violent, we are very peaceful. For over 100 days I would say 99% of the time we did not fight back."
He said now they are demanding an investigation into police violence.
"If we don't do it, it will only happen in the future, which means we will never be able to protest again."
---