The death toll in a suspected arson attack at an animation studio in the Japanese city of Kyoto has risen to 33.
Police said arson was the suspected after a man was seen shouting "die" as he doused the Kyoto Animation building with petrol shortly after 10am (2am Irish time).
Prime Minister Shinzo Abe called the fire in the city of Kyoto "too appalling for words" on Twitter and offered condolences to the victims.
An official for the Kyoto City Fire Department said as many as 36 others were injured in the blaze.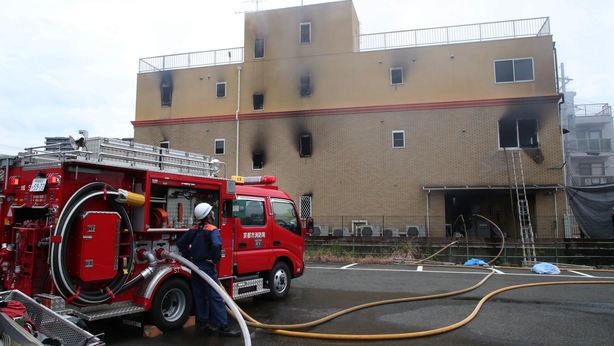 Photographs and television footage showed white and black smoke billowing from the windows of the building.
"I heard the sound of fire engines and stepped outside my house, and saw big flames spewing out of the building," NHK quoted a 16-year-old boy as saying.
"Fire department officials were trying to rescue the injured in a nearby park but it seemed like there weren't enough of them," he said.
The studio produces popular series such as the "Sound! Euphonium". Its "Free! Road to the World - The Dream" movie is due for release this month.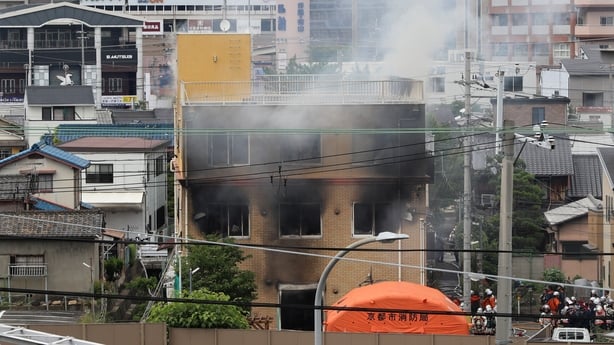 Another 36 were injured, ten of them seriously, the official said.
The suspected arsonist was injured and was being treated in hospital, so police could not question him, NHK said.