A total of 20 candidates have qualified for the first Democratic debates of the 2020 US Presidential Election, which begin tonight.
The field represents the largest number of candidates vying for the party's nomination in the modern era.
We look at some of the main contenders, their policies and what has hindered them so far.
We also investigate how the Democratic Party ended up with so many candidates and the road ahead for the potential presidential nominee.
---
Who qualified?
Joe Biden
The vast majority of polls place the former vice president as the definitive frontrunner.
While Joe Biden is running on a lot of residual goodwill from the Obama administration, the debates may equally open him up to criticism for his record on issues such as Iraq, banks and marriage equality.
Most recently, he has come under fire for saying he managed to work with two southern segregationist senators "with some civility".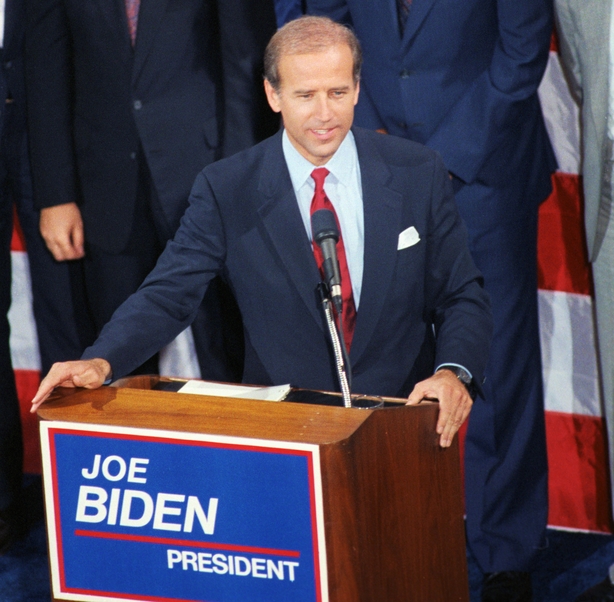 2020 marks Mr Biden's third run for president. His current platform includes proposals to address geographic inequality and promote workers' rights.
Some commentators paint Biden, who has repeatedly called for reaching across the aisle, as the most electable candidate of the group, while others have expressed concern that this centrist approach will only bring a repeat of Hillary Clinton's defeat in 2016.
Bernie Sanders
Bernie Sanders did not escape 2016 unscathed. Some blame the Vermont Senator for fragmenting the party's voter base and paving the way for a Trump victory.
Nonetheless, that campaign has left him with strong name recognition.
Some of the progressive policies that he brought to the contest last time around, such as single-payer universal healthcare, have since been endorsed by others in this crowded field.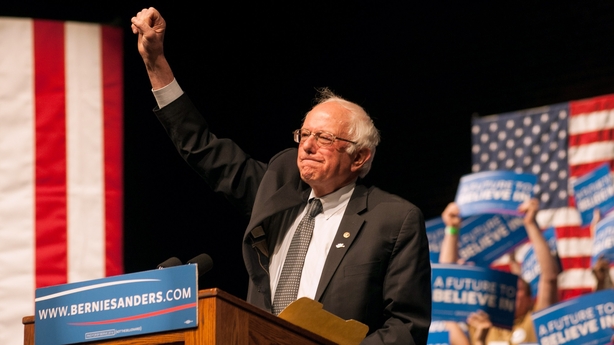 This week, Mr Sanders escalated his policy on making public university tuition-free by announcing a plan to cancel the entire $1.6 trillion in US student loan debt.
Detractors say his democratic socialist policies are unrealistic and will sway more moderate-leaning Republicans away from switching allegiances, which may be required to defeat Mr Trump.
Elizabeth Warren
Although not as exhaustive, the Massachusetts senator also has a student debt cancellation plan.
The former Republican has announced she would pursue "an agenda of economic patriotism" to create jobs and promote industry.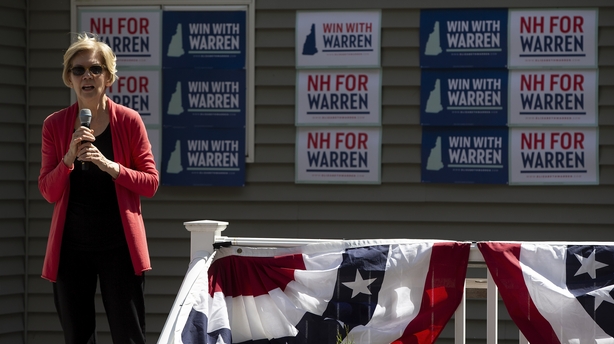 Her other proposals include affordable child care and measures to limit corruption in the Department of Defense.
Kamala Harris
Kamala Harris is a co-sponsor of Mr Sanders' Medical for All bill and the Green New Deal, which aims to tackle climate change and economic inequality.
Before taking up office as a senator for California, she served as the state's Attorney General for six years with a record that has come under critical inspection.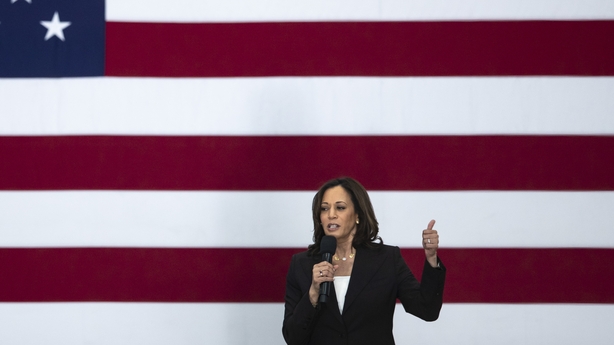 Pete Buttigieg
Pete Buttigieg is the mayor of South Bend, Indiana. He is a veteran of the war in Afghanistan and the first openly gay candidate for president for the Democratic party.
"Mayor Pete" was initially criticised for sparse policy positions at the launch of his campaign.
That platform has since firmed up, but he is facing new backlash over his response to the fatal shooting of a black man by a police officer in his home constituency.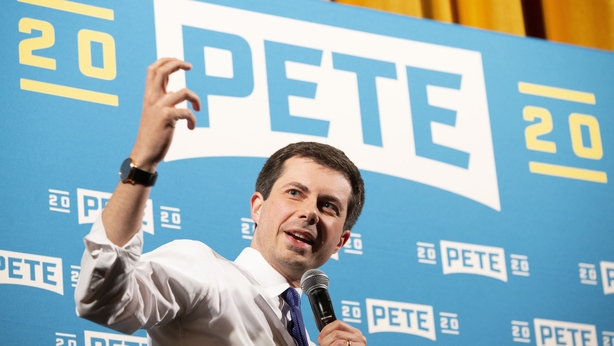 Beto O'Rourke
Former Texas congressman Robert 'Beto' O'Rourke launched his presidential bid on the back of his much-watched, but ultimately unsuccessful challenge to Republican senator Ted Cruz in the 2018 midterms.
Polls suggest that that initial enthusiasm has waned and O'Rourke will be hoping to use the debates as part of his relaunch.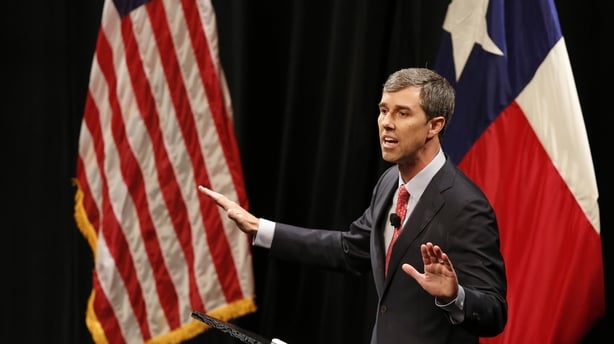 His latest headline-grabbing proposal would see non-military households paying a "war tax" to help cover health care for veterans on any new wars.
Cory Booker
The New Jersey senator has one of the strictest gun control platforms of all the candidates on the debate stage, aiming to introduce a ban on assault weapons and universal background checks. He has also announced a rental subsidy bill.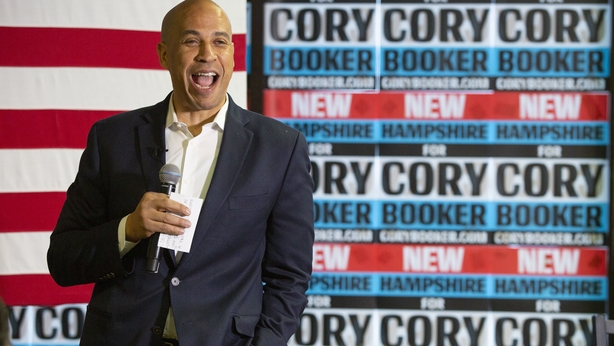 Amy Klobuchar
Amy Klobuchar has been a senator for Minnesota since 2007. She recently joined Biden, Warren, O'Rourke, Booker and Harris in calling for impeachment proceedings against President Trump.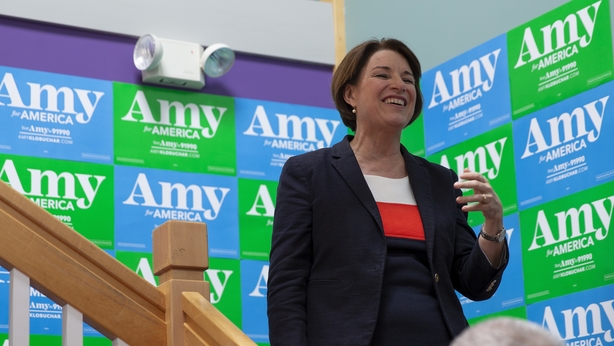 Last week, her campaign released more than 100 actions planned for the first 100 days of her potential presidency.
It includes getting the US back in the Paris Agreement on climate change, prioritising cyber-security, and ending family separation.
The rest
There are 12 other candidates making up the rest of the field
The main contenders above will share the debate stage with the likes of the youngest member of Obama's cabinet Julián Castro, mayor of New York Bill de Blasio, Congressman Tim Ryan and Senator Kirsten Gillibrand.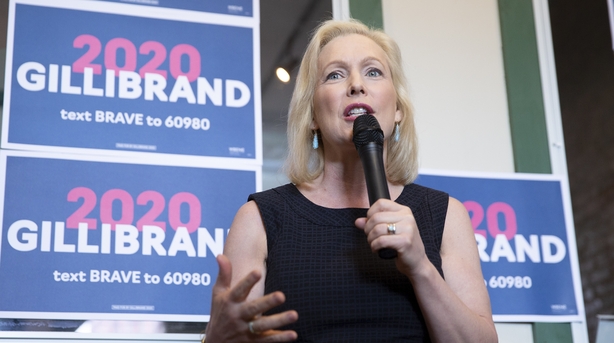 Also padding out the numbers are Hawaii Congresswoman Tulsi Habbard, former Colorado governor John Hickenlooper, Washington Governor and climate action activist Jay Inslee, Senator Michael Bennet, former US congressman John Delaney and Californian congressman Eric Swalwell.
Two less conventional candidates will also make an appearance – entrepreneur Andrew Yang, who advocates for a universal basic income of $1,000 per month, and spiritual writer Marianne Williamson.
How will it work?
Ten candidates will face off tonight with the remainder battling it out tomorrow.
The two-hour debates will be held in the Arsht Center in Miami, Florida at 9pm local time (2am in Ireland).
The party's governing body, the Democratic National Committee, devised a two-tier lottery system to distribute the candidates across both nights.
In an effort to ensure fairness and maximise viewership across both nights, the eight candidates polling above an average of 2% were evenly split at random between Wednesday and Thursday.
The same methodology was applied to the remaining 12 candidates, but things have still turned out a little lopsided.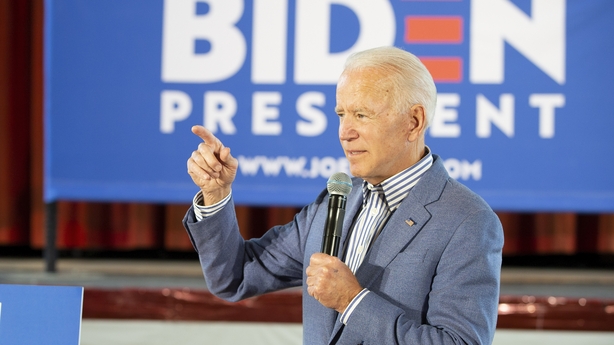 Four of the five highest-polling contenders are appearing tomorrow. They are Biden, Sanders, Harris and Buttigieg.
They will be joined by Gillibrand, Hickenlooper, Bennet, Swalwell, Yang and Williamson.
Currently polling third overall, Warren may find that being the biggest name tonight may prove beneficial.
More likely, though, she will lament being forced to cede the opportunity to go head-to-head with the frontrunner with her left-of-Biden rival Bernie Sanders.
Warren will share the stage with O'Rourke, Booker, Klobuchar, Castro, Ryan, Gabbard, Inslee, De Blasio and Delaney.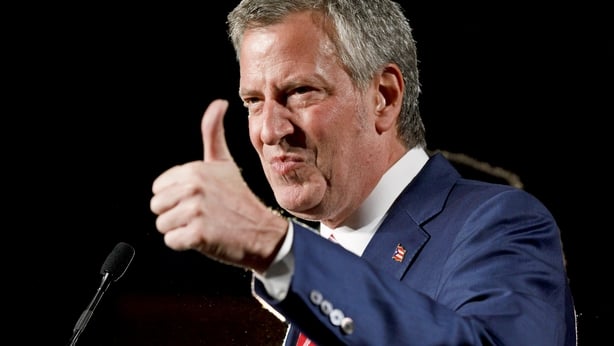 How did we end up here?
With so many candidates, you might have expected the DNC to take measures to whittle numbers down and eliminate contenders whose chances were comparatively weaker.
But in the wake of 2016's defeat, and further marred by allegations that the party's establishment had favoured Clinton over Sanders, the DNC decided to ensure lesser-known candidates were given a fairer shot.
And so, a deadline was set for this week's debates.
By 12 June, a candidate must have received 65,000 unique donations, including 200 from 20 different states, or polled at a minimum of 1% in at least three recognised national polls, or state-level polls in states where the first four Democratic primaries and caucuses will be held (Iowa, New Hampshire, Nevada, and South Carolina).
The DNC had decided to cap the number of participants at 20 regardless.
If more than 20 had qualified, preference would have been given to those who had met both thresholds.
If there were still more than 20, the DNC would then have resorted to eliminating those with the lowest poll numbers.
Those measures may have to be enforced for July's debates, which will use the same qualification rules as tonight.
However, the DNC will begin to tighten standards by increasing the threshold for entry from the third debate in September.
How is the Democratic nominee chosen?
The debates will inform the decisions of voters in the upcoming Democratic primaries and caucuses – the first of which is still seven months away.
These are the methods in which voters choose what delegates will represent them at the national convention to select a nominee.
While primaries more closely resemble our secret-ballot elections held at polling stations, a caucus is kind of like an open town hall meeting in which supporters gather together in support of their chosen candidates.
After consideration on whether a candidate has enough support to be viable, delegates are assigned in proportion to how many supporters a candidate has gathered.
Each state has a different number of delegates and things kick off with the Iowa caucus on 3 February.
This year, these results are more influential when it comes to choosing presidential nominees. That's because the rules around so-called superdelegates have been changed.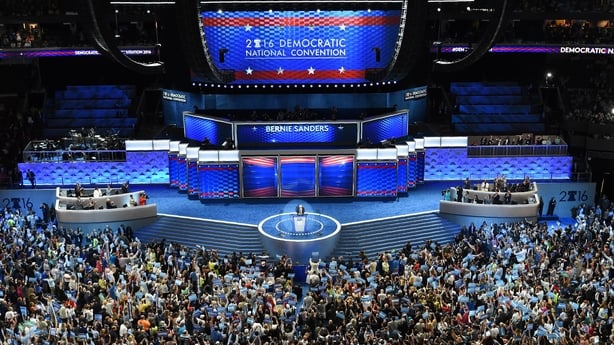 Superdelegates are notable party figures, such as former presidents and major elected officials, who are not necessarily expected to vote in line with the results of primaries and caucuses.
Last year, partly in response to critics who felt the party was tipping the scales towards Clinton, the power of these party insiders was limited.
Superdelegates will still make up around 15% of the delegates at the convention, but will now only be able to vote if the nomination is not settled after the first ballot.
The rules stipulate that a candidate needs 50% of pledged delegates to be nominated, a big ask in such a crowded field.
With fears of spoiler candidates spreading the vote multiple ways, it now seems that a contested convention could happen, and candidates will now have to weigh up how much time they want to spend convincing superdelegates to back them.