Prior to this week it had been eight years since Mark Zuckerberg's last visit to Ireland. Back then, Facebook was worth around €80 billion and had 650 million users.
Today, nearly four times that number around the world use the social network, the company is valued at over €445 billion, Zuckerberg's personal fortune is estimated to be around €60 billion and he is one of the most powerful business people on the planet.
So for all these reasons, and because of the general public fascination with him, there was plenty of buzz when the 34-year-old stopped off in Dublin again last Tuesday.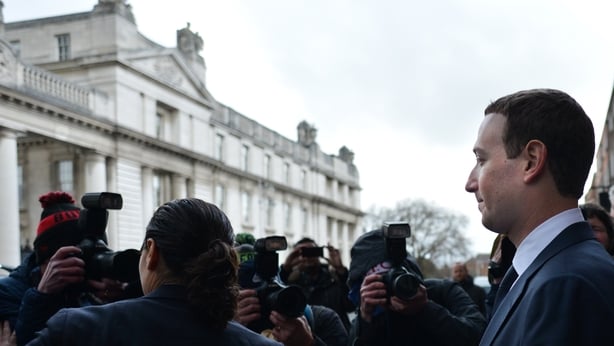 He was on his way back from Germany, where he had gone to speak with policymakers, academics, business leaders and the media.
Facebook characterised the Dublin stop as a listening and communication exercise. A chance to meet some TDs, the firm's nearly 5,000 staff here and the media.
(It probably would have been an opportunity to meet both the Taoiseach and Data Protection Commissioner Helen Dixon, except it turned out both were out of the country on business.)
But others described it as nothing more than a cynical charm offensive, a PR stunt.
Either way, the founder was clearly attempting once again to send out the message that Facebook is sorry for the mistakes of the past and to outline how it hopes things will be done differently from now on.
And change is undoubtedly necessary. 
After all, the company has been convulsed by scandal after scandal in recent years - from Cambridge Analytica to a string of big data breaches; and from electoral interference and fake news, to a fundamental failure to keep its users away from harm on the platform.
Last weekend, Mr Zuckerberg signaled how he sees the future for Facebook and social media in an op-ed piece published in the Sunday Independent and a number of international titles.
He also fleshed that out in an exclusive one-to-one interview with RTÉ News on Tuesday.
We need your consent to load this rte-player contentWe use rte-player to manage extra content that can set cookies on your device and collect data about your activity. Please review their details and accept them to load the content.Manage Preferences
In both, he called for a more active role for governments in regulation of social media and the internet.
His point, essentially, is that it shouldn't be up to private companies to define what speech is harmful, what constitutes political advertising, what privacy standards should be and how data can be moved around.
The Facebook boss is clear - governments should set those standards. 
Companies like his should then find ways to meet them, should be transparent in whether they or not they achieve the goals, and presumably (although he doesn't say it explicitly) should be subject to sanction if they don't.
This represents something of a volte face from Facebook - a firm that has traditionally pushed back hard against government interference in its affairs, instead relying on self-regulation.
So what is behind this road to Damascus conversion? 
The most benign interpretation would be that Zuckerberg realises that he was wrong.
Perhaps now that he is older, wiser and more mature than that Zuck who was pictured strolling nonchalantly down Grafton Street eight years ago, he realises he can no longer control the beast he inadvertently created as a teen in a dorm in Harvard.
Maybe he now sees that after all the scandals involving his and other social media and internet companies, regulation is inevitable.
And possibly he sees that he should now embrace the change, encourage it and in the process end up on the right side when the history of the development of social media is written in 30 years' time.
A less benign possibility also starts with Zuckerberg realising that regulation is going to happen, one way or another.
However, this view assumes that he and his team of advisors think that by getting out first, appearing to embrace the change, they may be able to temper and soften that regulation and shape it as it comes into being.
It was interesting, in that context, to note that Nick Clegg, the former Lib-Dem leader and Deputy Prime Minister in the UK, who was appointed Facebook's Head of Global Affairs back in October, was by his boss' side during his visit to Dublin.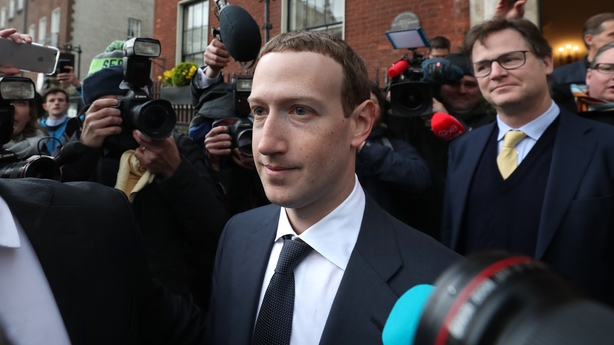 A seasoned politician, Mr Clegg presumably has a good sense of how best to handle this kind of politically charged debate and change.
The third possible view is that Facebook doesn't want any regulation, but is trying nonetheless to give the public and policy-makers a positive impression that it is open to it, via a charm offensive and PR campaign - an option that looks the least likely at this point in time.
Whatever the correct answer, there is little doubt that there is much at stake for Zuckerberg and his company, which is very much at a crossroads in its development.
Privacy regulators in most territories are breathing down its neck on multiple fronts.
Here, the Data Protection Commission has 15 statutory investigations under way at the moment, ten of which relate to Facebook, or its other platforms, Instagram and WhatsApp.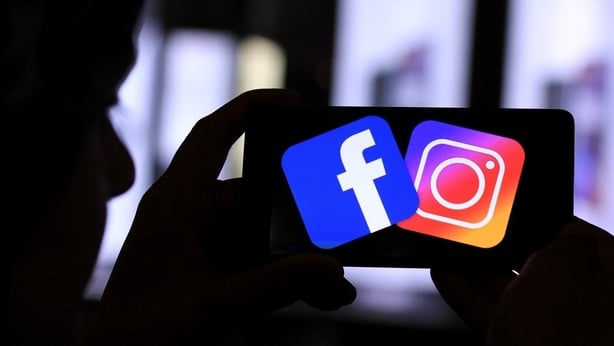 Mark Zuckerberg says he wants a more standardised data privacy regime across the world along the lines of the General Data Protection Regulation that recently came into force here.
But with that would come considerably more pressure on the company to move away from its old way of doing things, to a more privacy by design approach.
The company is also potentially facing anti-trust or competition challenges too.
Its proposal to merge its three messaging services into one common back-end platform has been met with concerned looks and skepticism in many quarters.
The EU, through Competition Commissioner Margrethe Vestager, is increasingly coming down hard on big tech firms with massive fines and other remedies.
In the US, the talk now is of whether regulators should be considering going a step further by breaking up some of these firms in order to end their dominance.
When it comes to stopping election interference, Facebook has also clearly run out of road. 
It has taken a large number of steps to prevent a repeat of the 2016 US Presidential Election where foreign actors manipulated the platform to try to influence the outcome.
Any more incidents like that though, where democracy is possibly undermined in any jurisdiction by misuse of Facebook user data, would be hugely, hugely damaging.
Clearly, based on what Mr Zuckerberg told me during our interview on Tuesday, he believes the social network is making progress in stopping such bad actors, but can't guarantee it can completely stop them.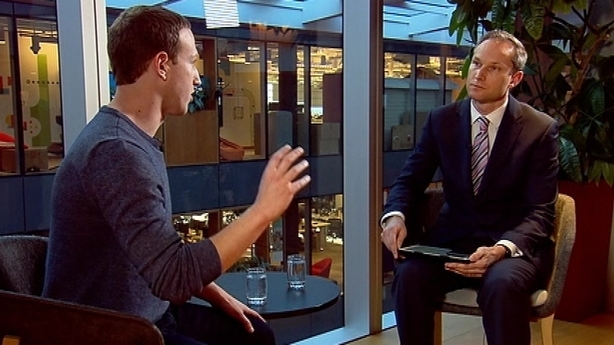 And then there is the massive issue of safety on the platform, particularly where children are concerned.
The latest high-profile incident where Facebook was misused with devastating consequences in this way was the recent mass shooting in New Zealand, during which the gunman streamed his killing spree live on the social network.
It may have been an extreme case, but nearly every day there is some sort of controversy in the news about harmful material on a Facebook platform having a negative impact on users, especially children.
From hate speech to self-harm imagery, and cyber-bullying to violent extremism, it is a considerable problem.
In the medium to long-term, if the company doesn't sort these issues out, it could see not only users, but also advertisers, vote with their feet and leave.
It may also lead to personal pressure on Mr Zuckerberg to take a step back from running the company he founded and has led since day one, in order to let someone else try a different approach.
The challenges are, therefore, serious and many for Facebook and its leader right now.
So does Mark Zuckerberg really intend to change its direction to safeguard its future and continue its growth?
It is too early to say for sure. Actions will tell a lot.
Having spent some time with and around him last Tuesday, what is clear is that he is very clever, has thought deeply about the issues it faces and still appears to have a strong enough passion for his invention to want to put it right.
The big question now is, can he and will he?