It is mid March. Time then for one of Apple's traditional spring launches.
On Monday, reporters from all over the globe will once again stream into the Steve Jobs Theater in Cupertino, to see what the world's second largest tech company has up its sleeve this time.
And stream is a key word here.
Because instead of announcing "one more thing" at the event, Apple CEO Tim Cook is likely to announce at least two more new services, expected to be TV streaming and news.
The clue is in the invitation to the event, which reads "It's Show Time". Of course, we won't know for sure what's involved until the announcements are made.
But as with every Apple launch, the rumour mill and strategic leaking have been in overdrive over the past few months and a reasonably clear picture of what's coming is starting to emerge.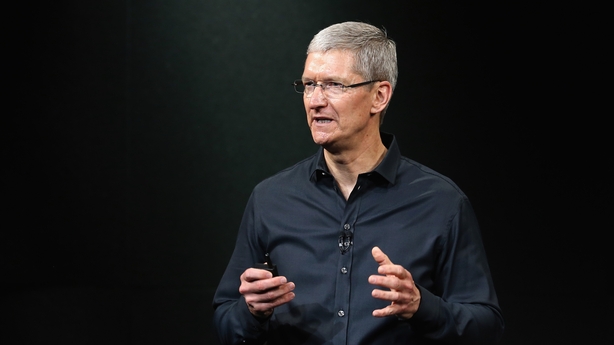 Show time
Initially at least, the tech giant doesn't appear to be planning to go head-to-head with the existing streaming giants, such as Netflix, Amazon Prime, Hulu etc when it comes to producing large amounts of its own original content.
Instead, it looks like its service is going to be more of an aggregator of others', with an Apple shopfront on the outside.
Among the production companies it is said to have already signed deals with or is close to inking agreements with are CBS, HBO, Starz and Viacom.
In return for sending its many millions of customers the way of other service providers, Apple will likely take a cut from the still to be revealed subscription fee.
However, one significant setback to such a plan is that Netflix won't be on board, at least at the start.
It's CEO, Reed Hastings, told the media last week that Netflix prefers to let its customers enjoy its content on its own service.
It seems Apple will have some of its own content at launch and in time will add much more, becoming as much of a producer/publisher as a re-seller.
It has already had some limited and not entirely successful experience in this regard. Planet of the Apps and Carpool Karaoke: The Series weren't exactly runaway successes for example.
But more recently it has piled a billion dollars into content and signed a host of big names from the entertainment industry, in what appears to be a statement of intent.
Among them Steven Spielberg, Jennifer Aniston, Brie Larson, JJ Abrams, Oprah Winfrey and Reese Witherspoon, as well as leading industry executives.
The venture, however, faces many challenges. For starters, the streaming market is already pretty saturated, with Netflix and Amazon controlling much of it with an iron grip.
There is also the threat of further competition. Walt Disney and AT&T WarnerMedia are both planning streaming services too, for example.
The other question Apple faces is whether consumers are reaching peak-subscription?
With many of us shelling out multiple payments each month for music, books, movies, TV, podcasts, news and more, price sensitivity will be important.
We may, as a result, see the bundling of Apple services start to play a role here and an element of free content also on offer.
And the quality of all that content will be king. If the company can't either acquire or make shows that have the same traction as its competitors have enjoyed to date, then it will struggle.
It will need to quickly have a Game of Thrones of House of Cards sized hit, to put it on the map.
There is also the challenge of making the service available, not only on Apple devices, but on others too – something the Cupertino based firm hasn't always embraced in the past.
Nonetheless, if would be a foolish person who would write-off Apple's chances of success.
It already has the bones of a video service via Apple TV, which has been around since 2007, a track record in building a streaming service in Apple Music and has previously disrupted a number of other industries with great success.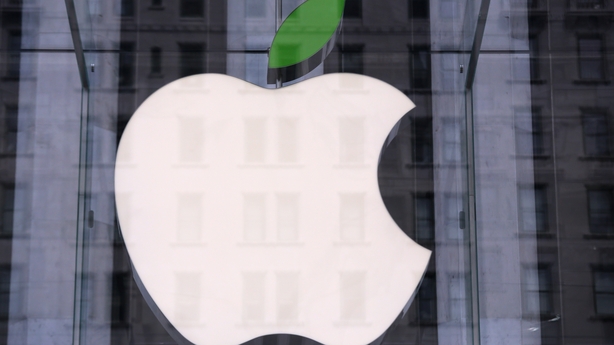 What's the news?
The other big announcement expected on Monday is around an improved news service. Its aggregator service, the News app, was launched in 2015, replacing Newsstand.
But what's coming next is a step up on that, according to reports, and will most likely be a "Netflix for news".
It follows the purchase of Texture, an app that did something similar for magazines, in March of last year.
The subscription service will, if the rumours prove correct, offer access to hundreds of participating newspapers and other publications that keep the content behind a paywall.
Some of the big names, such as the Washington Post and New York Times, have reportedly opted out, but others, including The Wall Street Journal, are said to have signed up.
How much it will be, again remains a mystery. But it's suggested that like other streaming service $10 a month could be the rate.
The big challenges in this market are similar to the video streaming offering – price, content and the level of cut that publishers are going to demand.
Apple has reportedly been driving a hard bargain in this regard.
But with traditional media models in a rapidly accelerating death spiral, the prospect of reaching millions of new readers through the Apple brand will appeal to some.
The future is services
Clearly Apple is taking both these launches very seriously. In the past, the spring announcements would have all been about the hardware.
But in a sign of its intent, Apple made a number of hardware announcements around Macs, iPads and AirPods during the week, clearing the decks for Monday's event where services will be centre stage.
And why the switch to a focus on services?
Because although it still makes eye-watering amounts of money, the firm's hardware business, particularly the iPhone, is showing signs of softening.
As a result, Apple is ramping up its diversification into services, where demand and revenues are rapidly on the rise, up 19% in the last quarter alone.
The company will be hoping that these new services will only fuel that growth further.
While Netflix, Amazon and the other streaming and news firms not taking part will be hoping they don't.