There were several media reports this week that Special Counsel Robert Mueller was getting ready to submit his final report in the coming days.
The Justice Department has denied the claims but there is a strong sense that the Russia investigation is nearing its conclusion.
When the Mueller Report is submitted to the Department of Justice, that doesn't necessarily mean it will be published.
It's up to the new Attorney General, William Barr, to decide how much, if any, of the report will be made public.
What has been very public over the last year-and-a -half are the series of arrests, indictments, jail sentences and court filings linked to the Russia Investigation.
On 17 May 2017, Special Counsel Robert Mueller was appointed to investigate possible collusion between the Trump campaign and Russia.
US intelligence agencies had already concluded that Russia had meddled in the 2016 US Presidential Election with a view to helping Donald Trump and harming Hillary Clinton.
The big question was whether or not the Trump campaign was working with the Russians.
Among the many things being investigated by Mueller and his team are the sacking of FBI Director James Comey; the so-called Steele Dossier, paid for by the Democrats, which alleged links between Donald Trump and Russia; the releasing of hacked Democratic emails by Wikileaks and a meeting with a Russian lawyer at Trump Tower where Donald Trump Jnr and Jared Kushner were promised dirt on Hillary Clinton.
Also present at that meeting, Donald Trump's campaign chairman Paul Manafort.
His court case would become the first trial to stem from the Mueller investigation and it didn't end well for him.
He's facing the prospect of spending the rest of his life behind bars.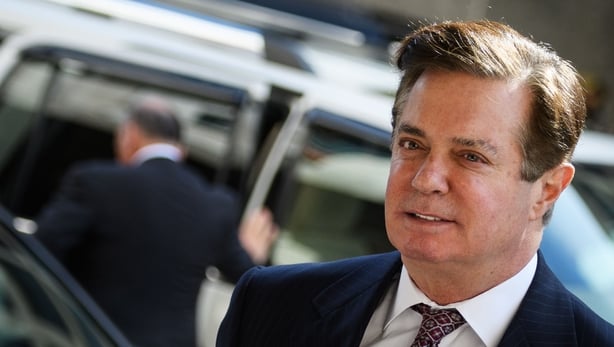 Donald Trump has always been quick to point out that Paul Manafort only worked with him for a short time and that the crimes he's charged with predate his time with the Trump campaign.
Last September, another member of the Trump team appeared in court. Former campaign advisor George Papadopoulos was sentenced to 14 days in jail for lying to the FBI.
President Trump's former National Security Advisor Michael Flynn also admitted lying to the FBI about his contacts with Russia and is due to be sentenced in the coming weeks.
And then there was Michael Cohen. Donald Trump's former personal lawyer, fixer and a man who once said he'd take a bullet for the president.
He was sentenced to three years in prison for crimes including arranging hush-money payments to women who claimed to have had affairs with Donald Trump.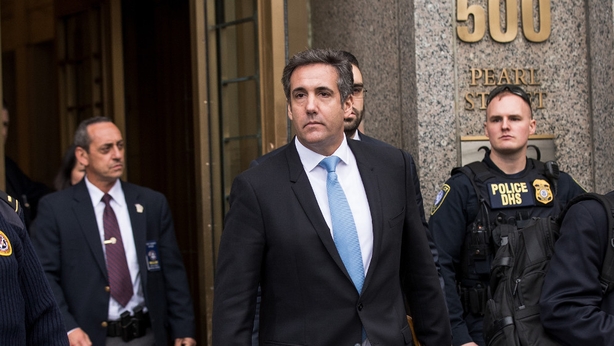 He also admitted lying about a Trump property deal in Russia.
Michael Cohen is due to testify before Congress in the coming days.
Another close Trump ally was the next person to be arrested. Former political advisor Roger Stone was accused of being involved in the leaking of hacked Democratic emails.
In all, the Special Counsel's investigation has resulted in criminal counts against more than 30 people and three Russian entities.
Robert Mueller now has his own action figure and among opponents of Donald Trump is seen as somewhat of a hero.
But in the eyes of the US President, he's very much the villain in this story.
Mr Trump has repeatedly branded the Russia Investigation as a "witch-hunt" and has always insisted that there was no collusion.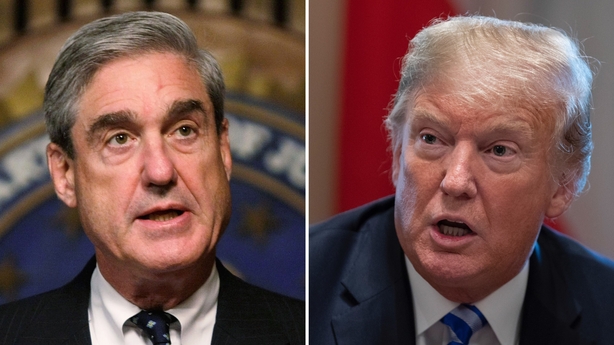 Robert Mueller has uncovered evidence of contacts between Russia and people close to Donald Trump but will his report contain a 'smoking gun'?
Will there be a 'gotcha' moment that directly links the US President with crimes such as obstruction of justice or collusion?
Democrats are waiting with bated breath to see what the report contains and haven't ruled out possible impeachment proceedings.
Robert Mueller may be getting ready to hand in his final report but that won't be the end of the matter.
The follow-up investigations and criminal cases linked to the probe are likely to continue for months to come.