Foreign ministers from the Group of Seven leading industrialised nations have expressed their "utmost concern" about Russia's seizure of three Ukrainian naval ships and their crews near Crimea.
In a statement, the G7 ministers called for restraint and said there was no justification for the move. They also urged Russia to release the ships and crew.
Last weekend, Russian ships fired at Ukrainian ones on the Sea of Azov, and then seized the boats and its sailors.
Russia has transported 24 captured Ukrainian sailors to prison facilities in Moscow, it was reported in Russian media today.
Twenty-one of them are reportedly being held in the Lefortovo remand prison in Moscow and three who were wounded during their capture are in a hospital wing of a jail.
Following last weekend's actions the European Union is expected to extend its existing economic sanctions on Russia next month.
European Council President Donald Tusk will chair a summit of EU leaders on 13 and 14 December, which is due to roll over, for another year, the bloc's measures against Russia's defence, energy and banking sectors - punishment for Moscow's role in the turmoil in Ukraine.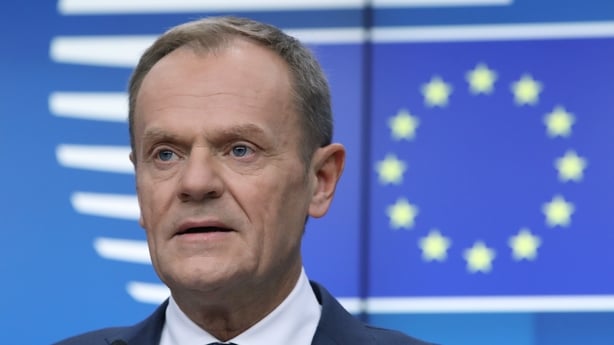 "Europe is united in its support to Ukraine's sovereignty and territorial integrity. This is why I am sure that the EU will roll over the sanctions against Russia in December," Mr Tusk told a news conference in Argentina, where the leaders of the world's 20 biggest economies were meeting.
Mr Tusk said Russia's use of force against the Ukrainian navy vessels was "totally unacceptable".
Earlier today, Ukraine announced a ban on Russian adult men aged 16 to 60 from entering the country.
"Today, the entry of foreigners is limited - primarily citizens of the Russian Federation - non-admission of citizens of the Russian Federation aged from 16 to 60, male," Petro Tsygykal, head of the Ukrainian border service, said.
Ukraine imposed martial law this week, citing fears that Russia was planning a full scale invasion after last weekend's events.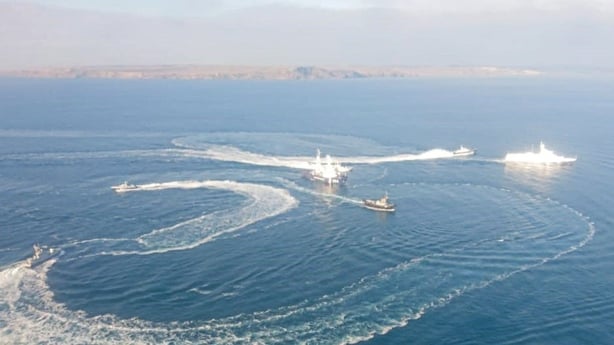 Russian lawmaker Frants Klintsevich was reported as saying today that Russia does not plan to ban Ukrainian men from entering Russia in a tit-for-tat response.
A state security official from Ukraine also said that the country is considering "mirror actions" in response the the Russian capture of Ukrainian ships.
The EU first slapped sanctions on Russia after it annexed the Black Sea peninsula of Crimea from Kiev in 2014. The bloc has since stepped them up, as Moscow went on to back rebels fighting government troops in east Ukraine.
---
Read more:
Russia seizes Ukrainian ships near Crimea after firing on them
Ukraine introduces martial law citing threat of Russian invasion
Troubled waters: What's behind the Russia, Ukraine naval standoff?
---
Ukraine receives €500 million in EU assistance
Ukraine has received €500m in assistance from the European Commission, President Petro Poroshenko has said in a statement on Facebook.
The European Union, United States and the International Monetary Fund have supported Ukraine's economy since the annexation of Crimea in 2014.
Mr Poroshenko said the disbursal of the money was a "very important signal of the unwavering assistance of the European Union against the recent challenges from the Russian aggressor".