Will Tuesday's summit between Donald Trump and Kim Jong-un be a 'red-letter' day? Or will it result in a 'Dear John' letter ending the relationship between the two leaders?
Last week, we had a 'big-letter' day when President Donald Trump received an oversized envelope from North Korea. Inside was a message from the country's leader.
Mystery surrounded what was contained in the letter. President Trump joked with the journalists: "Oh, wouldn't you like to know what he wrote!" At first, he said it was a nice letter, but minutes later revealed that he hadn't read it yet.
The president was asked again on Thursday what was in the letter and this time he said it was mainly a greeting with words like: "We look forward to seeing you and we look forward to the summit". He went on to say that: "It was a very warm, very nice letter and I appreciated it very much."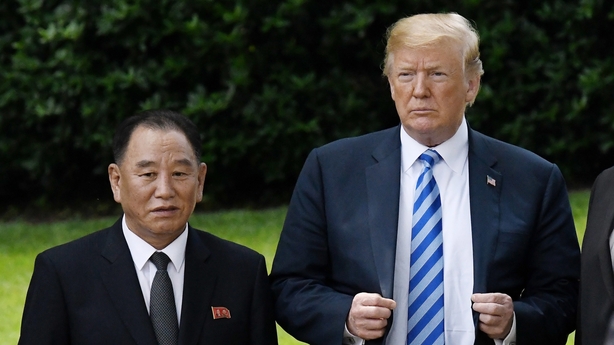 But will Tuesday's negotiations in Singapore be very warm and very nice? There was another letter sent just two weeks ago. A break-up letter written by President Trump calling off the summit and he's warned that he'll cancel it again if things aren't going well.
Donald Trump still speaks optimistically about the upcoming meeting, saying he thinks it will be a success and something that will benefit the entire world, but in recent days there has been a change of tone.
When he looks ahead to the talks he adds the caveat that he is prepared to walk away if things don't go well. He's also tempering expectations in terms of results, saying it'll take more than one meeting to achieve success and that Tuesday's summit on the island of Sentosa will just be the first step.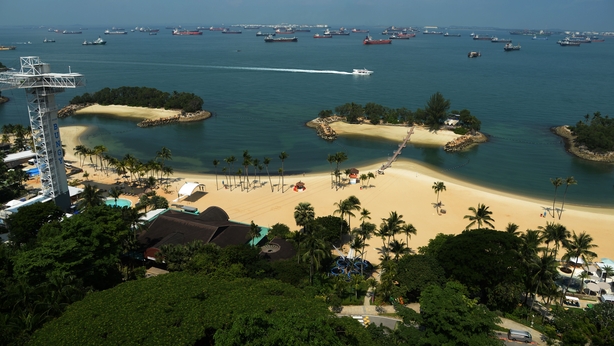 North Korea wants the lifting of sanctions and help with its broken economy but to get that Kim Jong-un will have to commit to total denuclearisation. It could be too high a price to pay for Pyongyang.
Having nuclear weapons is the only reason that Kim Jong-un is getting an invitation to the top table. He also sees it as the best way to secure his regime. If he gives up his bargaining chip, what's he left with?
North Korea has reacted angrily to suggestions that it could be another Libya. There, we saw the country's leader Muammar Gaddafi agreeing to give up his nuclear programme in 2003. He was later killed by Western-backed rebels.
North Korea's definition of 'denuclearisation' could also be very different to that of the US. Kim Jong-un may offer to give up his weapons, but only if America agrees to withdraw troops and protections from South Korea.
There have been talks between the US and North Korea in the past and promises to give up weapons but those deals have all collapsed.
US Secretary of State Mike Pompeo insisted in recent days that this time it's different. He said the diplomatic negotiations between the two countries have reached a point that has not been achieved in the past.
We need your consent to load this rte-player contentWe use rte-player to manage extra content that can set cookies on your device and collect data about your activity. Please review their details and accept them to load the content.Manage Preferences

Donald Trump has said he'd consider inviting North Korean leader Kim Jong-un to the White House if next week's summit goes well pic.twitter.com/xwDqQLWI0c

— RTÉ News (@rtenews) June 8, 2018
President Trump said on Thursday that if the talks with North Korea go well, he would consider asking Kim Jong-un to visit the US.
In the coming days, we may learn if the next big envelope to be exchanged between the two leaders will be an invitation to the White House.