When Aung San Suu Kyi received her Freedom of Dublin award during a special ceremony in Grand Canal Square in 2012 she received gifts from children of the Rohingya community in Ireland.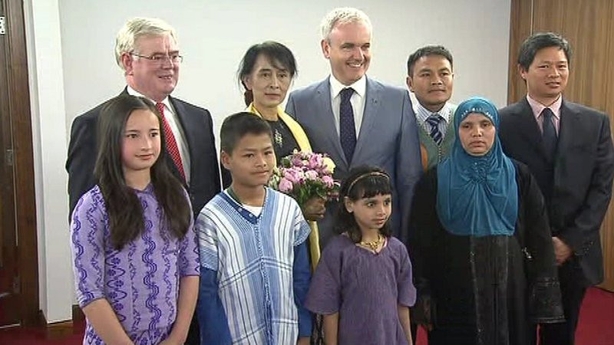 Bono, who had championed her pro-democracy struggle, spoke from the stage before an Electric Burma concert, which featured Bob Geldof, as well as U2.
Ms Suu Kyi had already been to Áras An Uachtaráin where she met President Michael D Higgins and was on her way back from Norway where she had received the Nobel Peace Prize.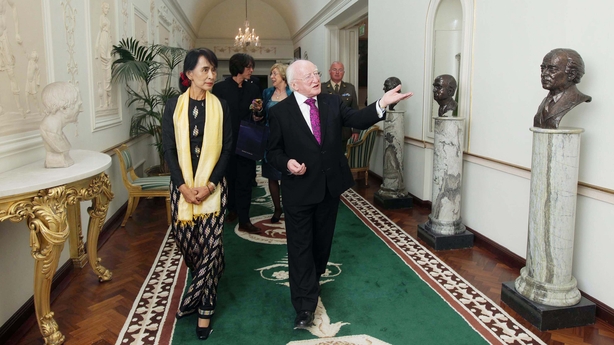 The image of the now 73-year-old Myanmar leader has changed completely from those emotional days when she was compared to Ireland's Daniel O'Connell.
When Bob Geldof wrote to Dublin city councillors last week urging them to revoke Ms Suu Kyi's Freedom of Dublin award he described in extremely graphic detail some of the atrocities reported against the Rohingya people.
---
U2 call for council to revoke Suu Kyi's Dublin award
RTÉ News Special: Crisis in Myanmar
---
The UN has described the actions against the Muslim minority as ethnic cleansing with 600,000 now reported to have fled the country.
Aung San Suu Kyi holds a position similar to Prime Minister in Myanmar (formerly Burma) but the military still controls the country.   
She spent 24 years unable to leave her country while it was under military rule and 15 years of this was under house arrest for her pro-democracy activities.
Ms Suu Kyi is the daughter of Burmese independence leader Aung San, who was assassinated in 1947.
She was under house arrest when Dublin city councillors voted to give her the Freedom of the City in 1999 and her son collected it on her behalf the following year - the same year as U2.
The fact that she was able to leave Myanmar in 2012 was seen as a sign of confidence in the government which was on a reform course following its first elections in 20 years.
Although she is not seen as being responsible for the actions against the Rohingya people, her refusal to condemn the human rights abuses has led to international outrage.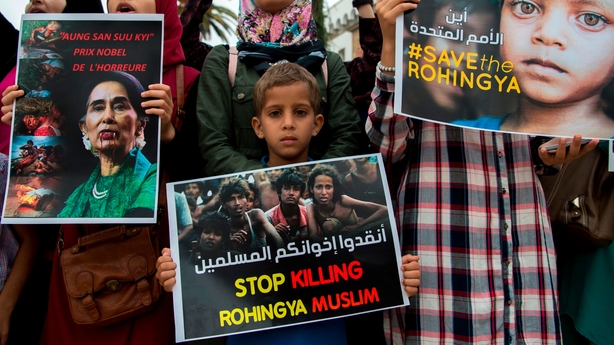 In their statement, U2 said Dublin City Council had sent a very strong message in defence of human rights by awarding her the honour in 1999, but that it is important now to send the same very strong message in defence of human rights by revoking it.
This evening, councillors voted by 59 to two, with one objection, to strip Ms Suu Kyi of the honour.