The death toll from the weekend's devastating 7.3 magnitude earthquake in Iran has risen to more than 530 people.
The latest figure comes after officials called off rescue operations, saying that there was little chance of finding more survivors.
Many survivors have been left homeless by the quake, which struck villages and towns in a mountainous area bordering Iraq.
Thousands battled overnight temperatures just above freezing and faced another bleak day today in need of food and water.
The death toll made it Iran's deadliest earthquake in more than a decade. Thousands of people were injured and 30,000 homes damaged. Two whole villages were destroyed.
The quake struck on the Iran-Iraq border, causing most of its damage in Iran despite an epicentre on the Iraqi side of the frontier.
Iraqi officials said seven people were killed and 325 injured in the country, all in the northern Kurdish provinces.
Iran's President Hassan Rouhani visited a stricken area in Kermanshah province and promised that the government would "use all its power to resolve the problems in the shortest time".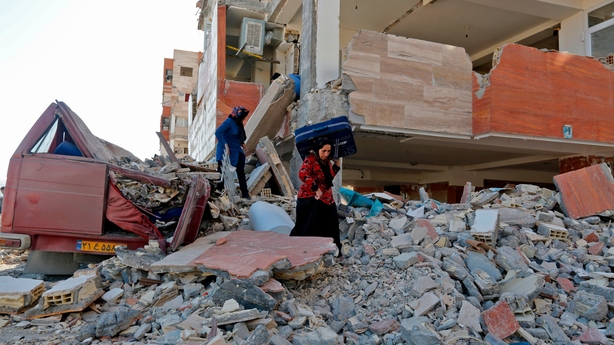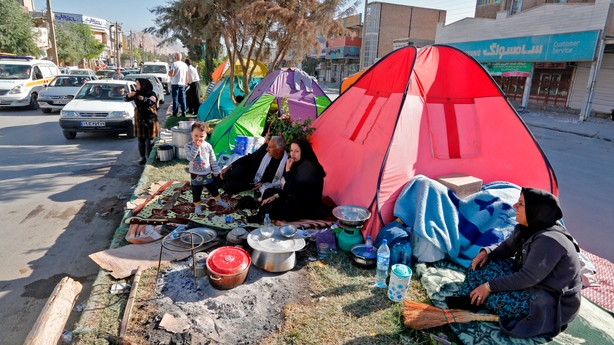 Television stations showed rescue workers combing through the rubble of dozens of villages immediately after the quake.
But by this morning, Iranian officials said there was no longer any likelihood of finding survivors and called off the rescue.
"The rescue operations in Kermanshah province have ended," the head of Iran's Emergency Medical Services, said.
Iran's top authority, Supreme Leader Ayatollah Ali Khamenei, offered his condolences to the victims and called on government agencies to do all they could to help.
The Iranian army, the elite Revolutionary Guards and forces of its affiliated Basij militia, were dispatched to affected areas on Sunday night.
Hospitals in nearby provinces took in many of the injured, state television said, airing footage of survivors waiting to be treated. Hundreds of critically injured were dispatched to hospitals in Tehran.
Iran's Red Crescent said emergency shelter had been provided for thousands of homeless people, but a lack of water and electricity, as well as blocked roads in some areas, hindered aid supply efforts.