Millions of Iranians have voted in high-stake elections that could shift the balance of power within the hardline-controlled Islamic elite by ushering in a reformist comeback or help conservatives tighten their grip on power.
The contest is seen by some analysts as a make-or-break moment that could shape the future for the next generation, in a country where nearly 60% of the 80 million population is under 30.
There were early signs of enthusiastic participation in the first polls since a nuclear deal last year led to a lifting of sanctions and deeper diplomatic engagement abroad.
Siamak Rahpeik, spokesman for the Central Elections Supervisory Body, said that 28 million people had voted by 5pm, more than half of the 54.9 million-strong electorate.
Voting was extended five times for a total of almost six hours due to a rush of people wanting to cast ballots. First partial results are not expected until tomorrow and a clear outcome may take days to emerge.
"Whoever likes Iran and its dignity, greatness and glory should vote," Supreme Leader Ayatollah Ali Khamenei said after casting his ballot, in a reference to Western powers.
"Iran has enemies. They are eyeing us greedily.
"Turnout in the elections should be so high to disappoint our enemies ... People should be observant and vote with open eyes and should vote wisely."
At stake is control of the 290-seat parliament and the 88-member Assembly of Experts, the body that has the power to appoint and dismiss the supreme leader, Iran's most powerful figure.
Both are currently in the hands of hardliners.
During its next eight-year term it could name the successor to Mr Khamenei, who is 76 and has been in power since 1989.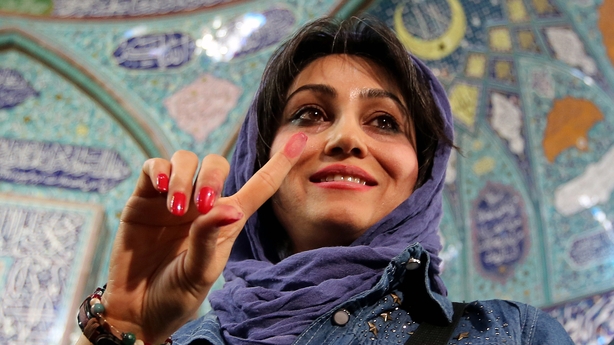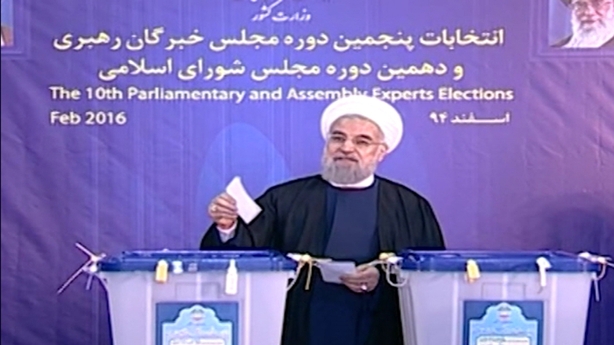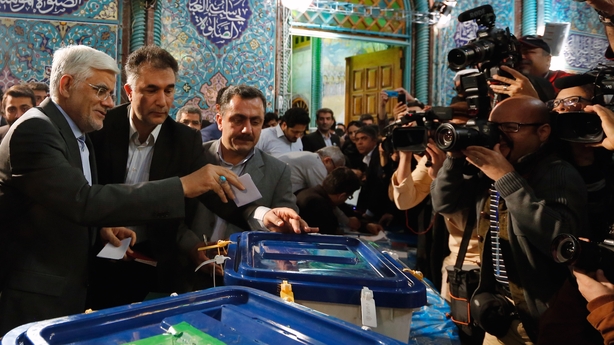 Control of parliament will influence the ability of moderate President Hassan Rouhani, constrained so far, to deliver on his promises of greater freedoms and economic reforms - as well as his own chances of re-election next year.
Supporters of Mr Rouhani, who championed the nuclear deal and is likely to seek a second presidential term, are pitted against hardliners deeply opposed to detente with the West.
Mr Rouhani said the government would spare no effort to protect people's votes and ensure healthy and legitimate elections, the official IRNA news agency reported.
The opposition website Kaleme said without elaborating that turnout was higher than in previous elections.
While reformists saw a high turnout as an opportunity for change, conservatives said it showed widespread popular support for the Islamic Republic's political system - and perhaps by extension the status quo.
Influential former president Ayatollah Akbar Hashemi Rafsanjani, allied to Mr Rouhani, said Iranians knew this was a day of destiny, comparing it to "Laylat al-Qadr", the "night of destiny" in which Muslims believe the first verses of the Koran were revealed to the Prophet Muhammad.
Asked what would happen if reformists did not win, he said: "It will be a major loss for the Iranian nation."
Mr Rafsanjani called on election authorities to protect people's votes, saying "you should show our people that their votes will be preserved and are in safe hands."