A man has killed three people at a manufacturing plant in central Kansas, in the US, where he worked.
Police said 14 other people were wounded in a series of attacks that ended when police shot the suspect.
The suspect, identified as Cedric Ford, was armed with an assault-style rifle and a pistol as he fired randomly at coworkers over 26 minutes yesterday.
While many of his victims were co-workers, overall the attacker appears to have opened fire at random, said Harvey County Sheriff T Walton.
The attacks occurred in Hesston and the town's major employer, a lawnmower manufacturing company.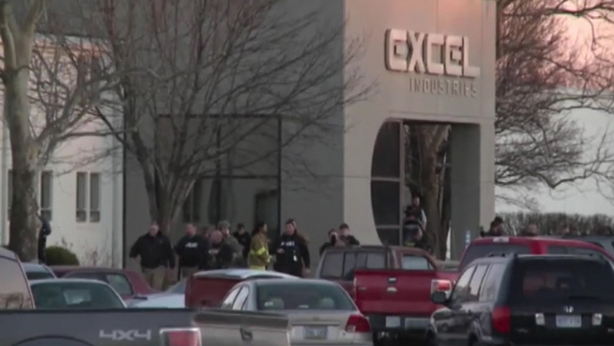 The gunman was served a protection from abuse order about 90 minutes before the shooting, and this could have triggered the incident, local media reported, citing Mr Walton.
"This is a horrible situation my friends, just terrible," Mr Walton said, adding at least five of the 14 wounded were in critical condition.
Law enforcement in Hesston, a town of about 3,800 people, has said the shootings was not terror-related.
"There were some things that triggered this particular individual", Mr Walton told the press conference, without elaborating.
The Kansas shootings come after a Michigan man who worked as a driver for car-hailing service Uber was charged with killing six people on Saturday.
The Kansas attacker, who was armed with a .223-caliber assault-style rifle and a pistol, fired out of his vehicle as he drove through two cities, Mr Walton said.
He then stole the car of one victim and drove to Excel Industries, where he worked, and shot a person in the parking lot.
The gunman entered the plant, where he had been scheduled to work and where over 100 employees were beginning the day's second shift, and opened fire on his co-workers, killing three, the sheriff said. Other employees fled in panic.
The first police officer on the scene exchanged fire with the gunman near the building's paint room, killing him, Mr Walton said.