A newborn baby has been found buried alive by police in California.
Police responded to a calls that people heard cries coming from a riverbed in the city of Compton
After a brief search, police discovered a newborn baby girl buried under pieces of asphalt and rubble inside a crevice located along a bike path.
Deputies removed the pieces of asphalt and debris and rescued the baby from the hole.
The baby was wrapped in a blanket and cold to touch. Police then checked her vital signs and called for paramedics.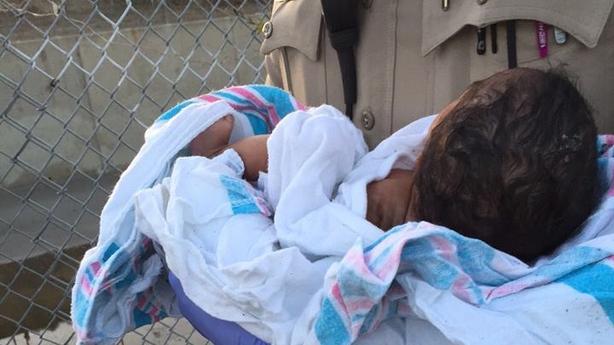 The baby was medically treated at the scene by the Compton Fire Department.
She was then brought to a local hospital where she is in a stable condition and will remain at the hospital for observation.
She is believed to have been born within the last 48-72 hours.
The girl's parents are not known.