Nine of the UK's 12 hottest days on record since 1884 have occurred within the last two decades.
Today's provisional record high of 40.3C at Coningsby in Lincolnshire means that four of the top five hottest days have taken place between 2019 and 2022.
Only one of top 12 hottest days took place before 1990.
Parts of the UK experienced warmer weather than Jamaica, the Maldives and parts of the Sahara Desert.
Met Office figures show that spikes in the UK's daily maximum temperature are becoming both more frequent and more recent.
A similar trend is evident in figures showing the UK's annual average maximum temperature.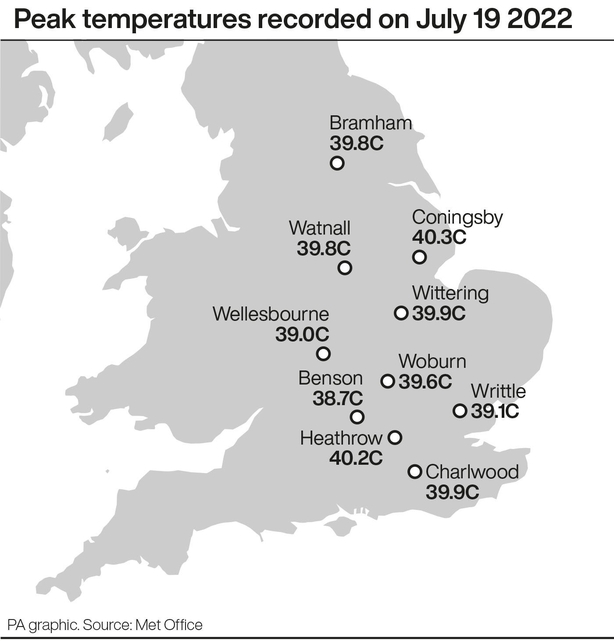 Seven of top ten annual average maximum temperatures since 1884 have occurred since the start of this century, with 2020 ranking in fourth place and 2018 seventh.
Thirty-four places in England recorded higher temperatures than the old record set in 2019.
In July of that year, a new record for a maximum temperature recorded in the UK was set at the Botanic Garden in Cambridge.
The 38.7C outstripped the 38.5C seen in Faversham, Kent, in August 2003. The Cambridge University-run Garden was the only place to beat the Kent record.
But today Cambridge's record was smashed at Coningsby in Lincolnshire which recorded a temperature of 40.3C.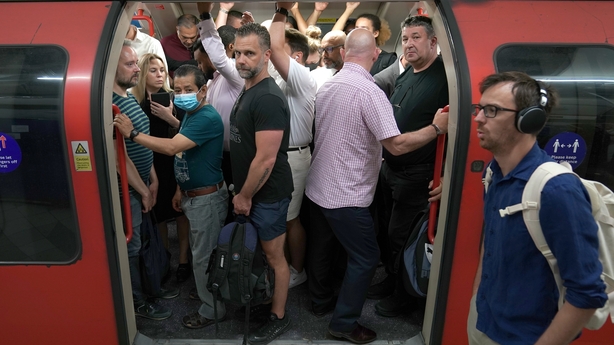 The year 2014 currently holds the record for the highest average maximum temperature, while 1976, often recalled for its long summer heatwave, ranks 42nd.
Here is a list of the top 12 hottest UK days on record according to the Met Office, including today's provisional figure.
1 July 19 2022, Coningsby in Lincolnshire: 40.3C (provisional)
2 July 25 2019, Cambridge Botanic Gardens: 38.7C
3 August 10 2003, Faversham in Kent: 38.5C
4 July 18 2022, Santon Downham in Suffolk: 38.1C
5 July 31 2020, Heathrow Airport in London: 37.8C
6 August 3 1990, Cheltenham in Gloucestershire: 37.1C
7 July 1 2015, Heathrow Airport in London: 36.7C
8 August 9 1911, Raunds in Northamptonshire: 36.7C
9 August 2 1990, Worcester in Worcestershire: 36.6C
10 July 19 2006, Wisley in Surrey: 36.5C
=11 August 7 2020, Kew Gardens & Heathrow Airport in London: 36.4C
=11 August 6 2003, Gravesend in Kent, 36.4C
How is temperature measured?
Since the 1960s, the Met Office has been using data collected from observatories across the country, which must meet certain criteria to measure the temperature.
Within each observatory is a Stevenson screen - a white box with slats that allow air to flow and a thermometer inside.
The screens face north, which makes the air temperature reading more reliable by shielding the thermometers from direct sunlight.
How are readings standardised across observatories?
Stevenson screens at every observatory should be located at least 20m from man-made materials such as concrete or hard standing, which can have an impact on results through heat retention.
Only half the area within 100m radius of each station should be formed of man-made surfaces to prevent readings becoming skewed by environmental factors.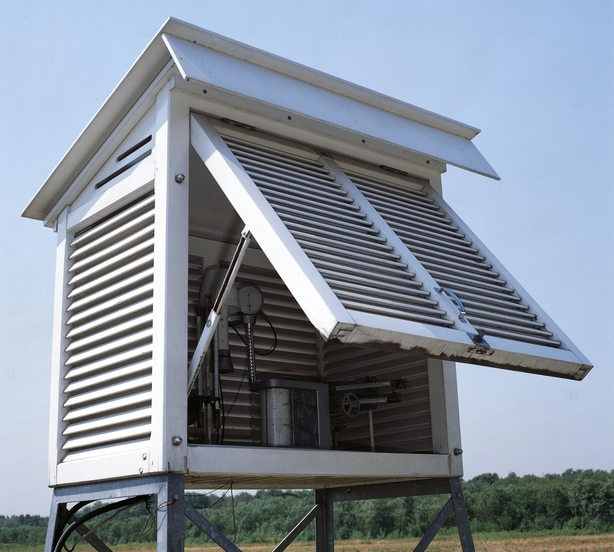 Measurements are taken provisionally at first to allow for the instruments and surroundings to be checked, and some observatories do not report as frequently as others.
For example, Cambridge Botanic Garden only take readings once a day at 10am – so today's peak for this station will be confirmed at 10am tomorrow.
How are readings made comparable with previous records?
The Met Office first officially accepted responsibility for custodianship of public weather records in 1914.
This is when observatories became more consistent in the way they collected data.
For records to become official, the Met Office carries out physical inspections by a team of engineers who can check equipment is working as it should with no anomalies.
Figures from specific observatories are also cross-checked with other stations for any inconsistencies - so the daily data from today make up a provisional record that will go through a verification process to become official.