A section of Clancy Strand along the River Shannon quayside in Limerick city flooded at high tide this evening.
The roadway located at the city's famous Treaty Stone remains closed off after the city fire brigade attended the scene earlier.
Five private residents are located along the vulnerable section of the quayside, and the waters were up to their front doors at one stage.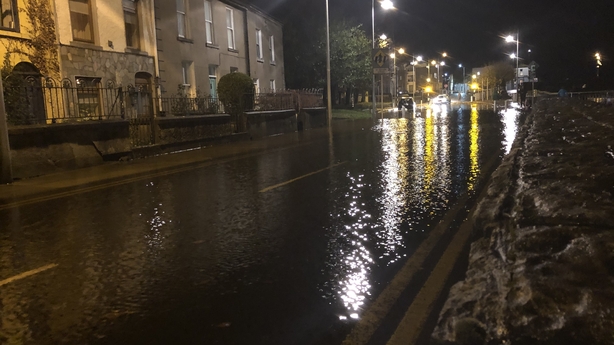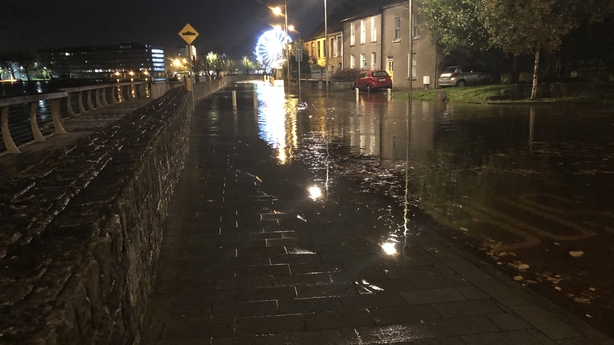 The flooding resulted from high tides accompanied by strong winds this afternoon with the river waters breaching the quayside shortly after 5pm.
A section of O'Callaghan Strand was also flooded for a short time at the same time, but that has now receded and the road is open.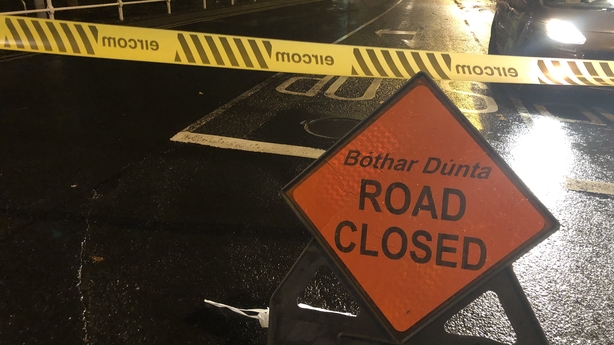 Cork City Council advised there was a risk of flooding due to a period of high spring tides today and tomorrow.
This afternoon, high tide passed in Cork city centre with some spot flooding along low-lying quays, as predicted. Gardaí said there were no reports of any major incidents so far.
The at-risk areas in Cork included Morrison's Quay, Fr Matthew Quay, Trinity Bridge, South Terrace, Union Quay, Sharman Crawford St, Wandesford Quay, Frenche's Quay, Proby's Quay, Crosses Green, Lavitt's Quay and Kyrl's Quay.
Forecasters earlier said southerly winds would strengthen with severe and possibly damaging gusts.
Strong and gusty southwest to west winds were expected in Munster, Leinster and Connacht, with gusts in excess of 90km/h.
The Munster alert was valid from 11am to 3pm, the Leinster warning from 12pm to 6pm and the Connacht alert from 3pm to 6pm.
There is also a warning of strong and gusty south to southwest winds in Cavan, Monaghan and Donegal today, with gusts in excess of 90km/h.
That alert will be in effect from 4pm to 9pm.
Heavy showers are also forecast for the weekend.