At least ten people, including two Britons, were killed as heavy rain and flash floods hit the Spanish island of Mallorca last night, authorities have said.
Torrents of brown water swept cars along narrow streets in the eastern town of Sant Llorenc des Cardassar.
Rivers burst their banks and swamped roads and homes - forcing some people to take shelter in a sports centre in the nearby town of Manacor.
A child is still missing, emergency services on the island reported.
Two of the victims were British, a senior official from the San Llorenc mayor's office, Antonia Bauza, told radio station Cadena Ser.
"It's been a huge storm. In just two hours, some 180 litres of rain fell and we realised that we could not control the water," Ms Bauza said.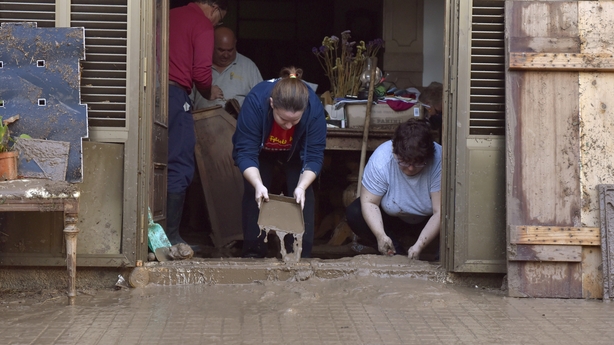 "The situation is a disaster and we're trying to locate survivors and help people but everything is flooded and people cannot leave their homes," she added.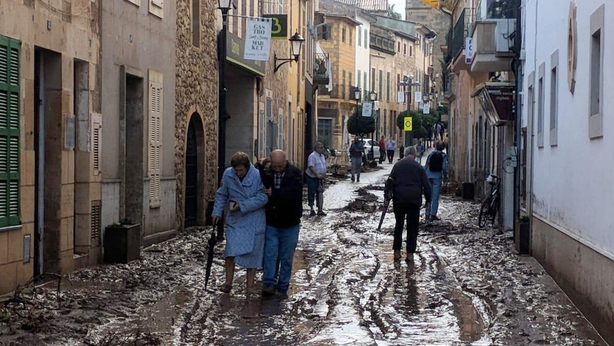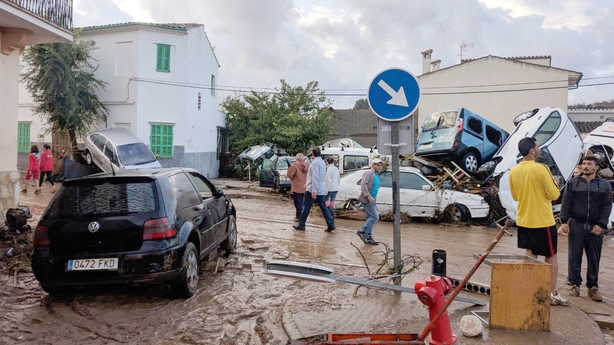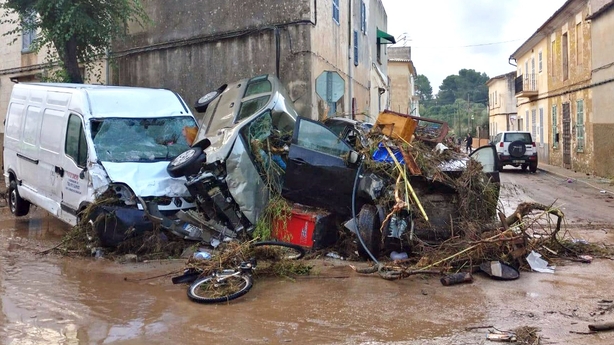 Residents swept water and mud out of those houses as the floods subsided early this morning, leaving roadsides strewn with wrecked vehicles and beaches covered in debris.
The regional government called an emergency meeting and authorities said rescue workers and military units had been sent to the area to help.
"My solidarity and support goes out to the families and friends of victims and all those affected by these tragic floods," Prime Minister Pedro Sanchez said on Twitter.
Mr Sanchez's office said the prime minister was travelling to the area.
MPs held a minute's silence before the weekly prime minister's question time this morning.