Looming clouds, imminent rain or the cheery prospect of a warm sunny day - the weather forecast is the most important information on the planet.
Whatever the weather, it good to know well in advance what lies ahead, as illustrated by the recent Storm Ophelia and Storm Brian.
RTÉ.ie in collaboration with Met Éireann, now has a brand new, responsive weather site. Offering a whole new range of features, RTÉ.ie/weather provides the most up-to-date weather forecast across mobile, desktop and tablet.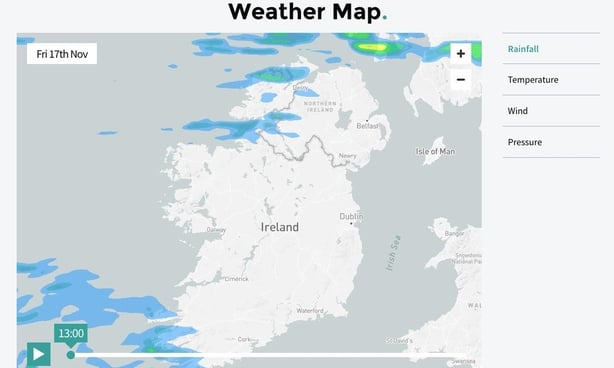 By simply scrolling across with your cursor on desktop, or with your finger on smartphone, you can enjoy hour-by-hour forecasts, including a 7-day forecast for any location around Ireland with national, coastal and sea area forecasts.
A feed of video forecasts is also available with tailored forecasts for major events. Go to rte.ie/weather for yellow, orange and red weather warnings, together with live weather maps for temperature, rainfall, wind and pressure.
The re-design means that RTÉ.ie/weather is now a responsive website that seamlessly works across desktop, tablet and mobile browsers. The simplified design allows for ease of navigation, shareability and discoverability.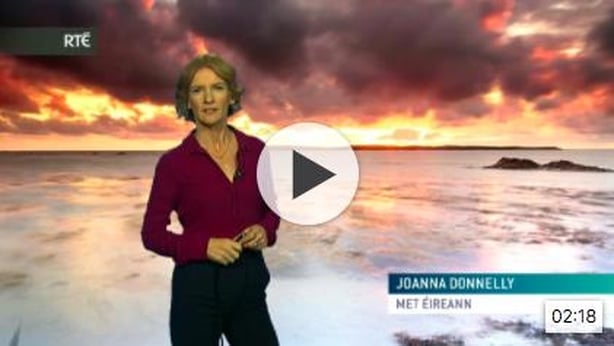 The launch coincides with Weather Live, a brand new landmark show broadcasting from a live studio hub in the National Botanic Gardens, Dublin, across three nights with the final instalment tonight at 7pm on RTÉ One. With live interviews, weather balloon launches, celebrity weather challenges, a mind-expanding science corner and insightful snapshots of Irish life, Weather Live is the first national TV event of its kind.
Go to rte.ie/weather and see what the weather has in store for you today.