"Nothing has been fixed after the US-led invasion. Actually, it has become worse and they have made a mess. The civilian good city of Baghdad has become like Kandahar. All the girls have been covered and there's no music. It is extreme Islam. I'm Muslim and I come from a religious family, but I wasn't covering my hair until the sectarian violence started."
Zaynab Salman is from the Iraqi capital, Baghdad. Following the 2003 US-led invasion, the toppling of Saddam Hussein and the looting and sectarian violence that ensued, Zaynab became involved in the formation of a democratic local government. She was active in promoting the inclusion of women in governance.
Ultimately, however, she had to flee the country in 2006 after receiving death threats.
The political landscape had changed dramatically after the former dictator was overthrown. Sunni and Shia Muslims were competing for political power. While Iraq certainly had ethnic tensions prior to the invasion, Saddam's secular, but Sunni dominated regime did not allow overt sectarianism to develop. Zaynab says Saddam held a very tight hold over religion:
"If you wanted to practice Islam, either Shia or Sunni, even though Saddam was Sunni, you had to practice at home. You couldn't practice in a mosque. If you practiced in a mosque, someone could see you and report you, and that could have led to imprisonment."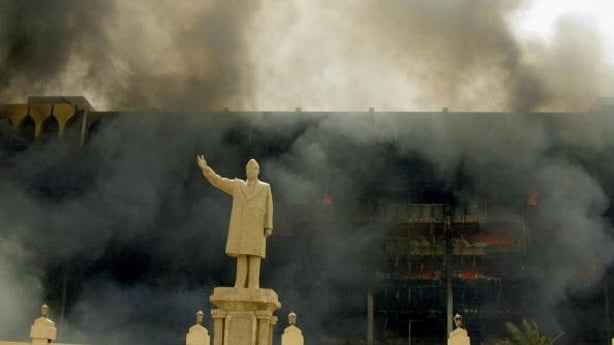 After the 2003 invasion, the international community made efforts to rebuild Iraq. American aid agencies flooded into the country. Although Zaynab had studied computer science in college, she was recruited by one of the agencies to head up a programme to train the women of Baghdad to be more effective in public life:
"The first thing I was asked to put on my ID was whether I was Shia or Sunni. I said, 'Oh my god, I'm Muslim! That's maybe enough'. Like, how dare they ask! I felt that this wasn't a good sign."
By 2005, tensions between factions in the two religious communities had escalated; sectarian violence was commonplace, looting started and anarchy began to break out. At the time, Zaynab was training women to be part of local councils and she became totally immersed in what she and her colleagues were trying to achieve. Zaynab says she never thought about the consequences of her actions until, one day, she received devastating news:
"A woman who I had encouraged to be involved in local governance was kidnapped and killed, and I felt very guilty. And I decided to quit my job."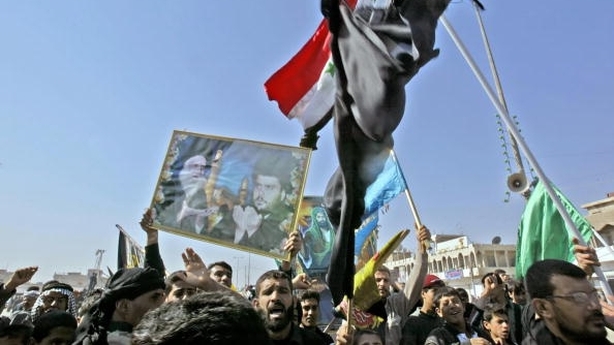 Zaynab took a break for a number of months, but returned to work when she was offered a role with a US non-profit company supporting the development of a civil society, America's Development Foundation (ADF). Zaynab was responsible for ADF's Women's Programme for Iraq:
"I was motivated by the goodwill to see my country on its good feet again, but that didn't happen."
The first free elections after the invasion resulted in a government dominated by Shia political parties. For the first time in decades, the balance of power had changed. However, the post-Saddam Iraq was not what people imagined. In June of 2006, the United Nations estimated that more than 100 civilians were killed in sectarian violence every day. Zaynab remembers that time:
"It was horrible. I saw people killed in the street. I saw dead bodies. People were walking with two identities in their pockets; one with a Shia name, the other a Sunni name. And it was no life."
Unfortunately, tragedy struck Zaynab's life again:
"One of my closest friends was killed in front of my eyes. He was shot and we were sharing the same office. And that was it for me. I thought that was enough."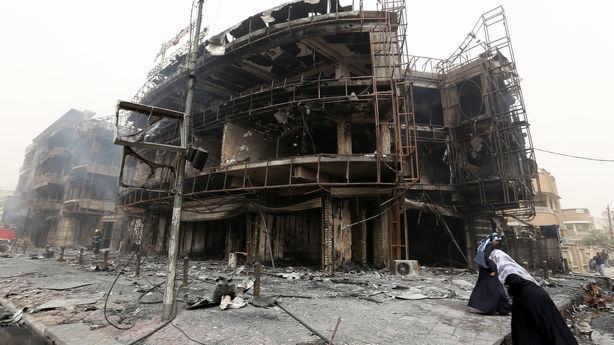 Politically motivated assassinations were on the rise. Zaynab's life was at risk. Not long after her colleague was killed, she received death threats and was left with no option but to leave the country:
"The people who threatened me are very serious because they immediately killed others. And, for me, I had a full life in Iraq working with all of these big organisations; making a little change in the society, but at least it was a change. And, then, I had to leave everything."
In October of 2006, Zaynab arrived in Ireland, where she was granted refugee status. She swore to herself she wouldn't return to Iraq until the time came that her parents died. When Zaynab's mother passed away in 2013, Zaynab returned to Baghdad to bury her. Walking the streets, she was shocked by the extreme religious attitudes:
"The people were staring at me because I was not covering my hair. It was very religious. Children of about ten years of age were saying, 'Cover your hair; cover your hair!' Like, oh my god, I won't! Like, children could dominate another woman's life because of religious thoughts and domination."
Now, looking back, Zaynab thinks that the former dictator, Saddam Hussein may have been right to have silenced religious views, and she is bitter about US efforts to reconstruct her home country...
Listen to Zaynab's story, in her own words, by clicking the play button at the top of the page, or subscribe to Voices on iTunes.