"The people are abandoned and have to accept a life that is not living – they are forced to live like animals. It's better to die than to accept that humiliation. I can't call it living because it's inhumane life."
Hamalis was forced to flee the volatile Democratic Republic of Congo in 2009 because of the conflict in his native country. He now lives in Ireland with two of his daughters. Hamalis worked as a social worker for a non-governmental organisation in the South Kivu province. He educated the local population on issues such as schooling and health, but he became a target for rebel forces. He describes the reality for him at that time:
"The work wasn't easy because of the violence that was going on. My life was under threat and so, too, the lives of everyone else. The rebels would tell me that I had to use my influence (as a local community leader) to convince the people to join the rebel movement. I would say that I couldn't. Then they'd tell me to open my mouth and they'd spit in it. They'd force me to swallow it and I wouldn't have a choice if I wanted to save my life. It was terrible."

It's estimated that about a total of six million people were killed in two wars in the DRC – one war from 1996 – '97 and the other from 1998 – 2003. While the latest war there officially ended in 2003, in reality, it continues to the present day, characterized by civil war, rape, executions and other atrocities which are being committed by rebel and government troops. Hamalis says he witnessed horrific scenes:
"The rebels would rape the women. For you to live, you'd have to keep quiet and accept it to happen, in front of your eyes."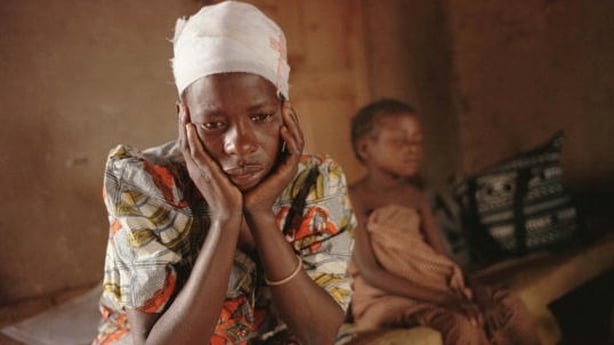 The DRC is the largest country in Sub-Saharan Africa; rich in natural resources, including diamonds, but the population has not benefited from this wealth. Those who have benefited, however, include corrupt governments, big corporations and warlords. This has divided the population between competing ethnic rebel groups. Violence is endemic and Hamalis says there is little of a functioning justice system.
He says he was powerless to do anything about the atrocities, and speaks emotionally about the recruitment by rebel forces of child soldiers, describing it as "capturing":
"They go to the secondary schools because they know there are teenagers there and they capture them, daily. They give them drugs, so that they forget. The children go for months without having a bath and eat only once a day, or once every two days. They are brainwashed and think like wild animals."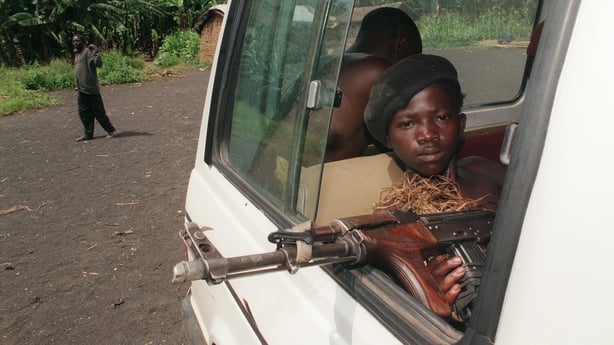 Hamalis says the President of the DRC, Joseph Kabila, has abandoned the population and he believes his regime is corrupt. He says protests by the population in a desperate cry for the government to take action can be dangerous and life-threatening.
Hamalis says with rebel groups on the one hand and a corrupt government regime on the other, people are rendered helpless and hopeless. In 2009, Hamalis was forced to leave the DRC. He didn't have an option; he had to run for his life...
Listen to Hamalis' story, in his own words, by clicking the play button at the top of the page, or subscribe to Voices on iTunes.
* Listeners are advised that they may find some of the account descriptions disturbing *