"For me to be arrested, that was never something that crossed my mind. Ever! Until I was arrested. It all felt that I was in a dream and that I'm bound to wake up; I have to wake up!"
25-year-old Fatima Halawa grew up in Ireland to Egyptian parents. In August of 2013, while on summer holidays in Cairo, she was arrested, along with two of her sisters - Somaia and Omaima, and their brother, Ibrahim. They were detained during unrest after the military removed from power Egypt's first democratically elected President, Mohamed Morsi of the Muslim Brotherhood. Fatima and her sisters spent three months in prison. Ibrahim is still in prison.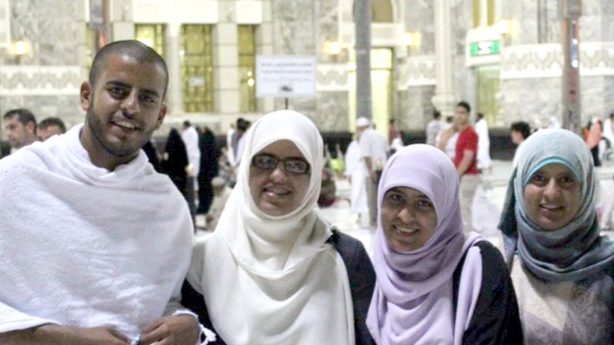 The Halawas arrived in Eygpt at a time of serious political unrest - pro-Morsi supporters clashing with his opponents, those accusing him of allowing Islamists to monopolise the political scene and failing to deal with calls for rights and social justice. Fatima says she doesn't disagree that Morsi was performing poorly, but believes it did not warrant overthrowing the President:
"What really upset us was that if people elected this person, then he needed to stay his term and by the end of his term, people will re-elect. But, when a military takes over, that's the end of it. You can't expect for democracy to come back, or freedom."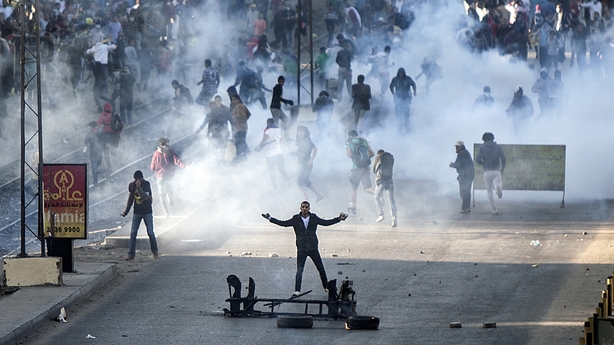 The Halawas decided to take part in a sit-in in Cairo's Rabaa al-Adaqiya Square - a protest camp for supporters of ousted Morsi:
"It was just amazing to see that kind of spirit; to see people so committed – I've never felt it; I've never seen it. At the end of the day, my siblings and I were on a summer holiday so, to us, we were just like 'OK, we're just participating'."
"A lot of the time, people asked us to go up on stage and give motivation for people and we did that. If I was in any country and this was to happen, I'd probably do the same thing."
Fatima denies any links with the Brotherhood which the military-backed government, in December 2013, declared a terrorist group. Fatima says she believes in democracy and that people of all beliefs were protesting at Rabba:
"There were Christians, Copts and liberal people. I call it a protest for the people of Egypt for freedom."
On August 14th 2013, over 800 people were killed at Rabaa, when security forces demolished the encampment. The raids were described by Human Rights Watch as "one of the world's largest killings of demonstrators in a single day in recent history".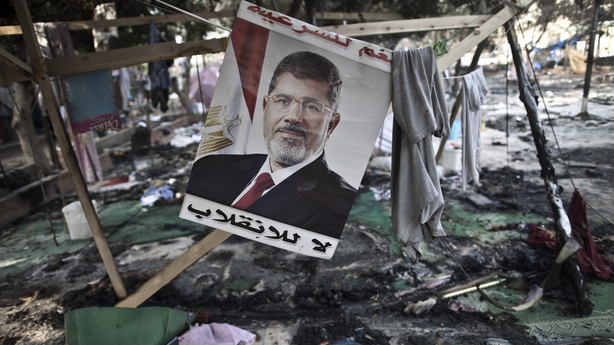 Fatima says it was to mourn for those who died that she and her siblings went to join what they believed was a peaceful protest a few days later. As they neared, they could hear the sound of gun shots and became exposed to tear gas:
"The tear gas feels like every part of your body is burning, but not only that, you're suffocating and you can't breathe. All of a sudden, we felt like we were in a war zone. We could hear the guns and people were just falling. We're like 'OK, I have to...' It was almost as though you were running for your life."
The Halawas sought shelter in the nearby Al-Fateh mosque, which had become an interim field hospital during the violence. Hundreds of people, including Muslim Brotherhood loyalists, gathered inside as security forces and the army surrounded the building.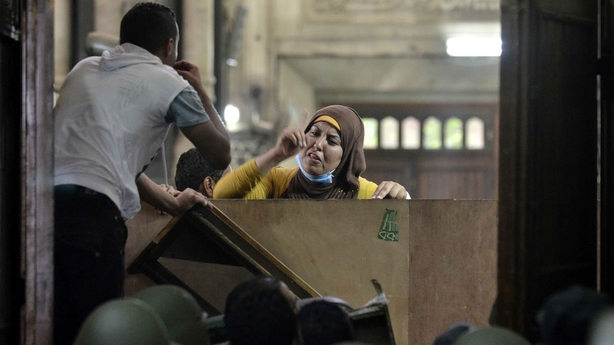 Fatima describes the atmosphere inside the mosque as intense:
"People were like: 'We're all going to be killed; there's no way out for us. They're probably going to burn the mosque.' People were scared. They were scared to death."
"When they shot the first tear gas (inside the mosque), I felt, we were either going to die, or... we were going to die."
Now frantic, Fatima and her siblings began to call home, explaining their situation and pleading for help:
"The news got out really quickly. We got phone calls from the embassy. We also received calls from a lot of newsagents. Luckily enough, one of the girls had a tablet with the internet and we had live broadcasts."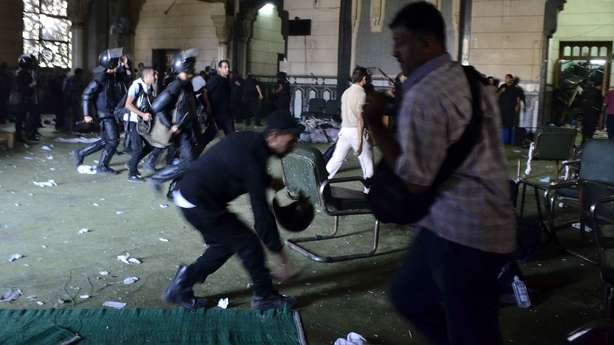 Irish officials say a safe exit passage was guaranteed to the Halawa family, but Fatima says this was not an option:
"We were like, 'It's not safe; there isn't a safe passage way'. And we were like, 'OK, fine. If there is a safe passage way, can someone from the embassy come and provide this because people are taking only dead bodies out of this mosque."
The Halawas remained inside the mosque. The unfolding chaotic events led to their arrest and detention in Egypt's prison system.
"That was the most terrifying thing I've ever had to experience..."
Listen to Fatima's story, in her own words, by clicking the play button at the top of the page, or subscribe to Voices on iTunes.