Days after five Memphis police officers were fired and charged with murder in the fatal beating of Tyre Nichols, a sixth officer was suspended pending an investigation into his role in the case, the department said.
The suspended officer - identified as Preston Hemphill - was relieved of duty with pay pending a hearing, a Memphis Police Department spokesperson said, noting that an investigation was under way. He declined to comment on Hemphill's specific involvement in the case.
No criminal charges have been announced against Hemphill, who has worked for the department since 2018.
The Memphis Fire Department has said that it fired two emergency medical technicians dispatched to the scene of the incident, after finding that the paramedics failed to render adequate medical care to him.
A third member of the Memphis Fire Department, a lieutenant who drove the two paramedics to the scene and remained in her vehicle after arriving, was also dismissed, the department said in a statement.
The five dismissed officers, who are all black, have been charged with second-degree murder, assault, kidnapping, official misconduct and oppression in the death of Mr Nichols, a 29-year-old who was beaten by police after a traffic stop. Mr Hemphill is white.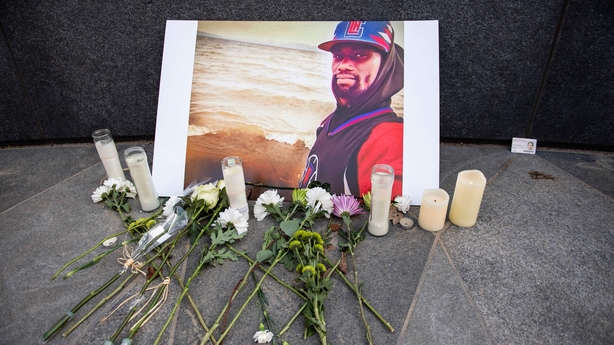 One of four videos of the arrest released to the public included footage from Mr Hemphill's body camera, the New York Times reported, citing a statement from his attorney, Lee Gerald. Reuters could not immediately reach Mr Gerald for comment.
Mr Gerald told the Times that Mr Hemphill was present for the traffic stop but not the beating of Mr Nichols, which took place in a second location after Mr Nichols ran away.
"He was never present at the second scene," Mr Gerald said, adding that Mr Hemphill was cooperating with the investigation.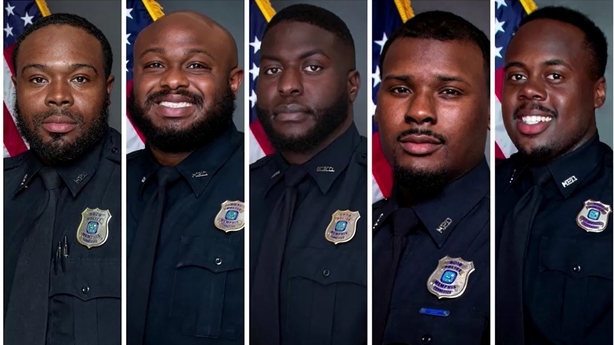 On Friday, the department released footage from body-worn cameras and a camera mounted on a utility pole showing officers kicking, punching and striking Mr Nichols with a baton in his mother's neighbourhood after the traffic stop on 7 January. He was hospitalised and died of his injuries three days later.
After the release of the videos, protesters over the weekend gathered and called for policing reforms in Memphis and other cities throughout the nation, from New York City to Sacramento, California, where Mr Nichols once lived.
The peaceful demonstrations have been a stark contrast to scenes of civil unrest after bystander video of the 2020 police murder of George Floyd in Minneapolis shocked the nation.
The Memphis branch of the NAACP yesterday called for all officers and first responders involved in the violent incident to be held accountable.
Some of the officers involved in the beating were a part of SCORPION, the specialised police unit that the department disbanded over the weekend.
Since the incident, protesters in Memphis have demanded that the department identify all officers on the scene of the beating and release their personnel files, the Commercial Appeal newspaper reported.