Claire Cronin, the woman nominated to be the next US Ambassador to Ireland, has expressed hope that the Irish Government will sign up to a global minimum corporation tax.
Ms Cronin was speaking at her Senate confirmation hearing and was asked what she would do to encourage Ireland to agree to the deal.
"I would work and try to facilitate discussions with tax experts from the US to meet with Irish Government officials. I would work with the OECD to hopefully, overtime, promote this minimum tax and hope that, in not too much longer, they would join with 130 other countries who have agreed to do so," she said.
Ms Cronin said she recognised Ireland's desire for tax sovereignty and that the 12.5% corporate tax rate may have been attractive for businesses seeking to invest. But she added that Ireland had a lot of other advantages to offer, including a well-educated workforce, proximity to both the US and the EU, and good transportation links.
"It's important to note that the minimum global tax is a floor, not a ceiling. It does still allow good competition and a level playing field," Ms Cronin said.
She was also asked about concerns over the Northern Ireland Protocol and what she would do, as Ambassador, to protect the gains of the Good Friday Agreement.
"I would work with the embassy in London, the Consul General in Belfast and the Irish Government to make sure that everyone will still come to the table and do everything possible to engage in constructive dialogue in order to preserve the hard-fought gains of the Good Friday Agreement," she said.
Claire Cronin was appearing before a virtual hearing of the Senate Foreign Relations Committee as part of her nomination process.
She said that if she is confirmed as Ambassador, she would work closely with the US Congress and the Biden Administration to advance US priorities and reinforce shared values in Ireland.
"When my grandfather left Donegal for the promise that America held, I can't help but wonder what he would have thought if he knew his granddaughter would one day be testifying before this esteemed committee as the nominee to be the US Ambassador to Ireland," she said.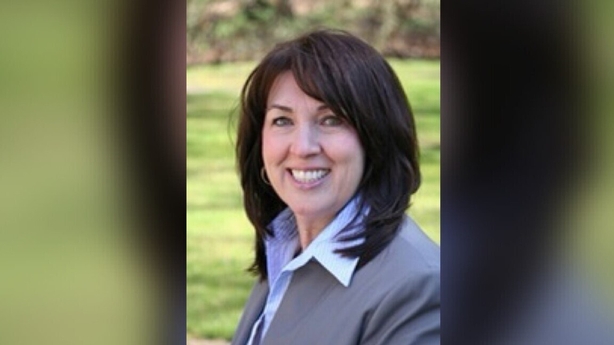 Claire Cronin currently serves as a Representative and as a Majority Leader in the state legislature of Massachusetts.
She is also a lawyer and campaigned for Joe Biden in Massachusetts ahead of the 2020 presidential election.
She was nominated for the role of Ambassador by Mr Biden in June.
If members of the Foreign Relations Committee approve her appointment, Ms Cronin's nomination will then be voted on by the full Senate at a future date.