Loudspeakers outside the Capitol Building crackled into life to announce that the lockdown had concluded.
Just 90 minutes earlier, a car had been rammed into a security barrier. The driver striking two police officers as he carried out his deadly attack.
The area remained on high alert with heavily armed police and National Guard troops patrolling the perimeter.
Sirens flashed atop emergency vehicles while camera crews and photographers crowded along the security cordon to get the best view of the scene.
It was a sunny Friday. Cool for April in Washington but still a pleasant afternoon.
Congress had not been in session which meant the Senators and House Representatives were far away in their districts.
The offices on Capitol Hill would still have been busy however, filled with staff members getting ready to leave for the weekend when the attacker struck.
At around 1pm ET, 6pm Irish time, police told those inside to remain indoors and stay away from entrances and windows. People outside were told to "seek cover" because of an "external security threat".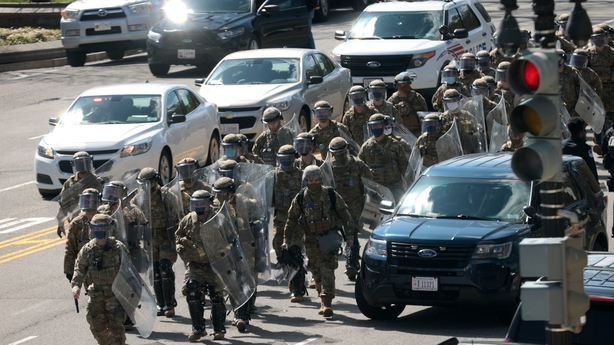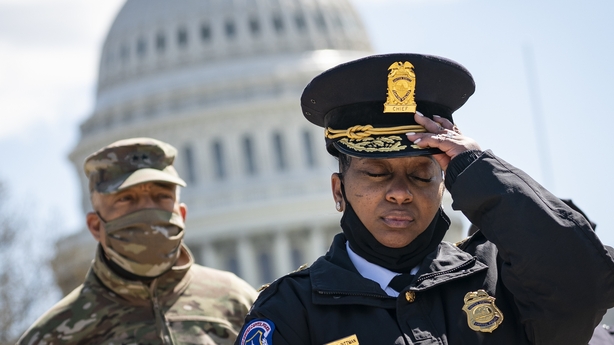 It must have been a terrifying time for staff members, many of whom would have vivid memories of the last attack on the Capitol which happened just three months ago.
After the 6 January riot, a massive security operation had been put in place with barbed wire fences and thousands of armed National Guard troops on duty.
There had been complaints from some in recent weeks that the measures were excessive and needed to be scaled back.
Just last week, an outer perimeter fence was removed and some of the streets that had been closed to traffic were reopened.
It was also announced that the number of National Guard troops deployed to Capitol Hill would be reduced.
After this attack, such decisions may well be reassessed.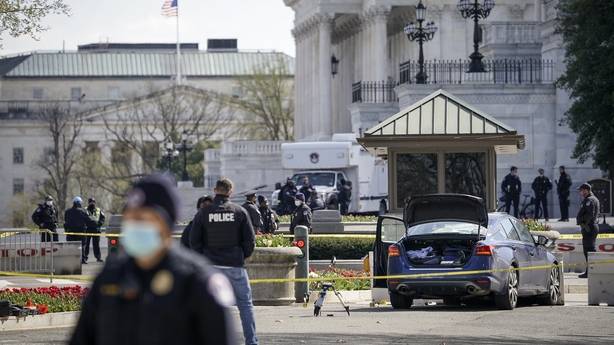 The police officers patrolling the scene of the attack squinted in the bright sunlight as the flags over the Capitol Building were lowered to half-mast in honour of their fallen colleague.
The loudspeakers may have declared the incident over after just 90 minutes but, in the wake of another attack on the heart of US democracy, the search for answers is only just beginning.