Counting in the US election is still under way and while there is no definitive winner, Joe Biden says he believes he is "on track" to win, while Donald Trump has declared a "big WIN".
Here are three takeaways from the election so far:
Florida
The sunshine state was guaranteed to have results on election night as officials can process early voting ballots ahead of Election Day.
Attention was therefore on Florida to see what voting trends would emerge from the state.
It was always going to be neck-and-neck between the two candidates there.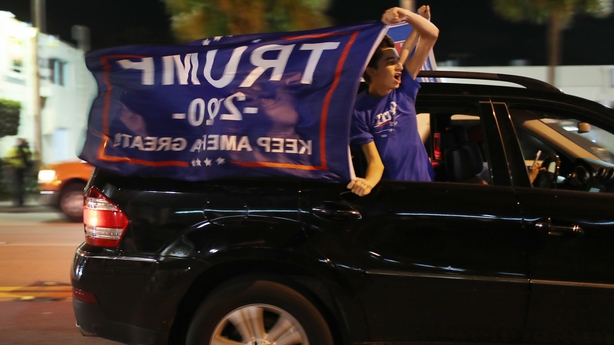 As Tuesday turned into Wednesday, with around 80% of the votes counted, Joe Biden was on 49.6% and Donald Trump on 49.5%. This dance between both men continued for a while.
But red flags started to appear for the Biden campaign when results started to come in from Miami Dade County.
Mr Biden led here by a smaller margin than Democrats hoped he would and those figures show that the former vice president did not get enough Latino support to carry the state over the line.
Mr Trump also cleared a significant hurdle in his path to re-election by winning Florida because if Mr Biden had won Florida, it would have likely sealed the president's fate.
Flipping Blue
Eyes were on Republican strongholds like Georgia and Texas to see if they would turn blue as both states appeared to becoming increasingly competitive in recent weeks.
That appears not to have happened with Mr Trump looking set to win both states.
However, President Trump looks set to win Texas by a small margin. This opens up new possibilities for Democrats in future elections since 'The Lone Star State' has lost its ruby sheen.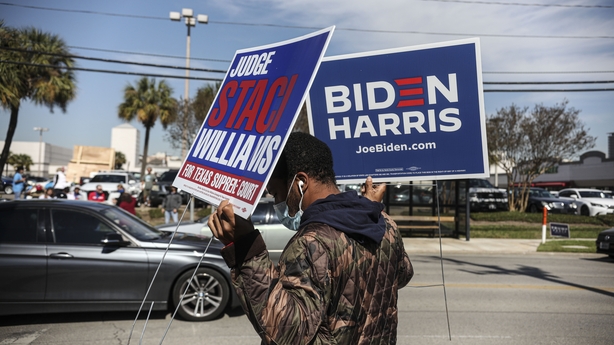 It looks like one Republican state, Arizona, will shift blue. The state is a key battleground in the race to the White House - it has voted Republican in every election bar one since 1952.
However, opinion polls had indicated that Mr Biden could be in line to pick up the 11 Electoral College votes on offer.
If this turns out to be the case, this electoral win for Mr Biden will take the pressure off him rebuilding the blue wall.
Rebuilding the Blue Wall
It looks like the presidential election will be back to where things were in 2016.
Democrats have been looking to rebuild a blue wall that came crumbling down in the 2016 election. Mr Trump won Pennsylvania, Wisconsin and Michigan by small margins four years ago.
Mr Biden is relying on the Midwest states to come through for him. If he wins Arizona, the former vice president only needs Wisconsin and Michigan to bolster his chances of reaching the magic 270 Electoral College number.
Mr Trump won Ohio and it could increase hopes for Team Trump to win the crucial state of Pennsylvania.
It may take some time for those results to come through as the counting of ballots continue.
---