A large bird sanctuary in Northern Ireland has been closed to the public after a suspected outbreak of bird flu.
It comes the day after Stormont's Department of Agriculture lifted mandatory biosecurity measures for the poultry industry and a ban on poultry gatherings.
The measures had been introduced last October.
The Royal Society for the Protection of Birds (RSPB) said it was closing its 'Window on the Wildlife' facility in Belfast's docks to the public to allow for an investigation into the death of several sea birds.
It is understood at least 40 black-headed gulls have been found dead in the sanctuary.
Black-headed gulls are listed as a species of concern in Ireland.
"Testing is currently under way to ascertain the exact cause of death," a spokesperson said.
"We are monitoring the situation very carefully and taking all the appropriate actions by following current scientific advice.
"Our concerns lie with both the birds and the wellbeing of our staff and the public."
The RSPB urged the public not to touch sick or dead birds and to report any sightings to the department.
The virus strain associated with this outbreak is believed to have originated with domestic geese in east Asia.
It spread through the poultry industry there and into wild birds.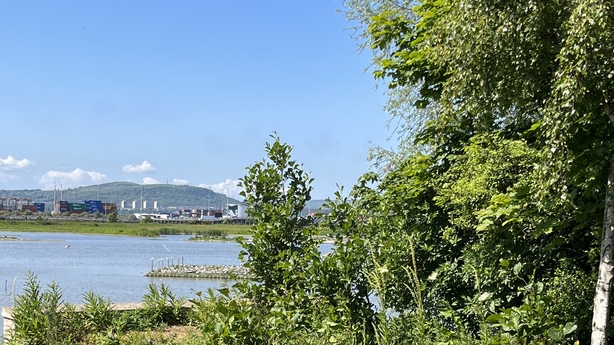 There have been a number of confirmed cases of bird flu in poultry flocks in both Northern Ireland and the border counties in the past 12 months.
Poultry is big business in Northern Ireland. The poultry flock is put at around 24 million birds across more than 600 businesses.
It contributes around £450m annually to the Northern Ireland economy.
Humans can catch bird flu but the risk is said to be very low. Almost all reported cases have been linked to very close contact with infected domestic poultry.