Inquests have begun into two double murders in Northern Ireland in the 1990s, which were blamed on the same loyalist gang.
Charlie Fox, 65, and his 53-year-old wife Tess were shot dead in their home near the Moy, Co Tyrone, in September 1992.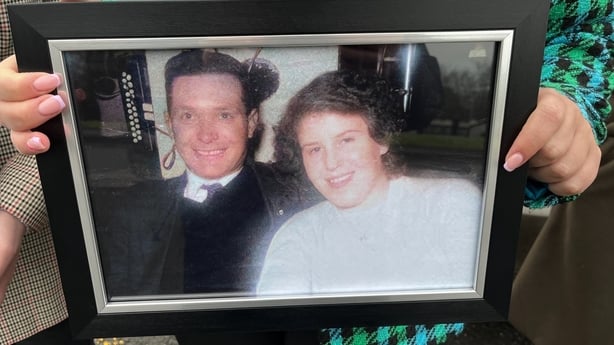 The previous January, Kevin McKearney and his uncle John were shot in the family butcher shop in the village.
Kevin was 32 and died at the scene.
His uncle was 69 and died in hospital some months later from his injuries.
Kevin was married to one of the Fox's daughters.
The killings were blamed on a mid-Ulster UVF gang led by loyalist Billy Wright.
He was shot dead inside the Maze Prison by the INLA in December 1997.
The killings were investigated by the Historical Enquiry Team, a unit set up to look into legacy killings.
It found that members of the same gang had been involved in both double murders.
Several men were convicted of charges linked to the murders of Charlie and Tess Fox.
One man was convicted of conspiracy to commit murders following an investigation into the murders of Kevin McKearney and John McKearney, but no-one has ever been charged directly with those killings.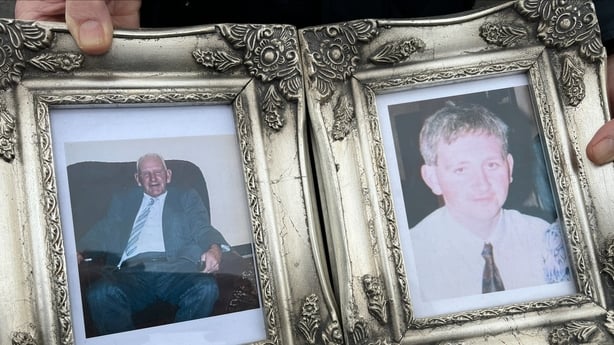 A large group of family members were outside Craigavon Courthouse for the start of the inquests, carrying pictures of their loved ones.
The families have alleged security force collusion in both cases and claim the security forces could have done more to prevent the murders.
The inquests are expected to last two weeks.
They are part of a group of 53 cases relating to almost 100 deaths between the 1970s and the 2000s in which there was either no inquest or a fresh one was ordered by the attorney general.