The European Ploughing Championships has come to a close - with a Co Wexford man retaining his title.
More than 30 competitors from 10 countries have been competing over the weekend at Ballykelly, Co Derry.
Dan Donnelly from Co Wexford was the reigning Irish and European Champion and had been tipped to win the reversible class again.
"So far so good," he said when asked how it was going.
"We've been up here since last Sunday and we haven't had a bad moment yet.
"We're waiting for the results now though so it'll be tense."
Later, at an awards dinner, Mr Donnelly was confirmed as the European Reversible Ploughing Champion 2022.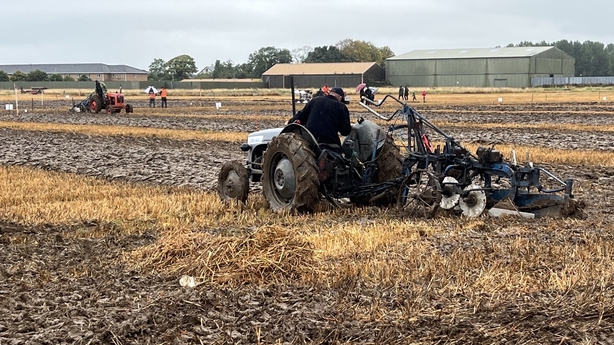 Today was the first time competitors had come together since 2019 due to the pandemic.
They travelled from countries such as France, Belgium and Switzerland.
Organisers acknowledged it was not easy for them with the cost of transport rocketing.
Ronnie Coulter from the Northern Ireland Ploughing Association Field Committee praised those who had made a journey to the competition.
"It's been extremely challenging to get back up and running again with the price of fuel and transport and ferries.
"We're very appreciative to the folk who travelled from mainland Europe to make this a worthy European championship."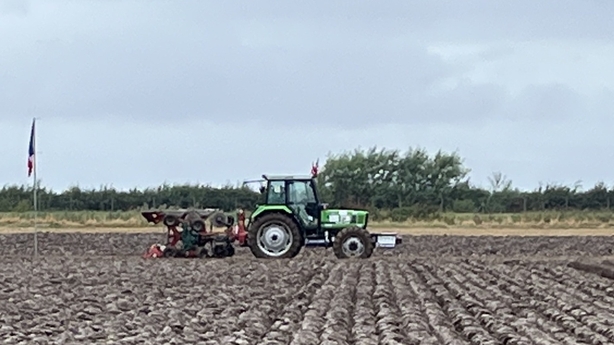 As well as the World Reversible and Conventional classes there were competitions for vintage vehicles and shire horses.
Declan Ferris was working the horses, carrying on a family tradition.
"My granda did it, he brought me up with it so I'm keeping the tradition going for him."