The brother of a man who was in and out of Muckamore Hospital over a period of 50 years has said he feels guilty that he did not pick up on problems there.
A public inquiry is investigating allegations of systemic abuse of patients by staff.
It has begun taking evidence in recent days from relatives of patients and the patients themselves.
Muckamore, outside Antrim, is the regional centre for people with severe learning difficulties and complex mental health problems.
Eighty-three staff have been suspended and 38 have been charged to court as part of a huge police inquiry.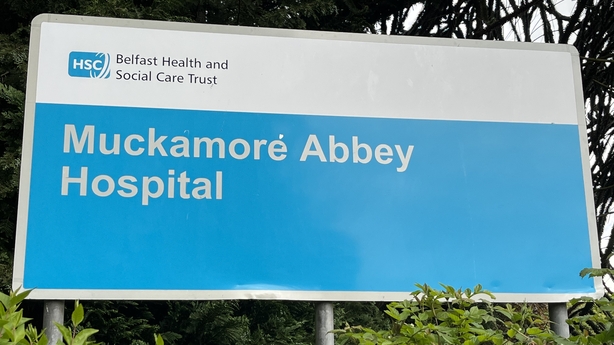 Witnesses to the inquiry are granted anonymity and this morning Robert testified about the experience of his brother Joe.
Joe had been sent to Muckamore at the age of 20 after getting into trouble and trying to take his own life in prison.
He was assessed as having learning difficulties and schizophrenia.
He remained in Muckamore on and off over the next 50 years and aged 73, now lives in a nursing home.
Robert said Joe had complained about being pushed around in Muckamore.
When asked why he did not raise it, he said patients there "didn't speak" about such things.
Robert said he had worked in a "mental hospital" himself and had seen how people were sometimes treated.
"I should have known," he said. "I should have picked up on it."
Robert said his family had not been close.
All six siblings had ended up in care and their father had been an alcoholic.
He said he and Joe had fallen out from time to time but he had visited him regularly over the years.
Robert became emotional as he described their chaotic childhood.
He said he had supplied pictures of his brother to the inquiry because he wanted to let people "see the person" not just the patient.
We need your consent to load this rte-player contentWe use rte-player to manage extra content that can set cookies on your device and collect data about your activity. Please review their details and accept them to load the content.Manage Preferences
A former patient at Muckamore also gave evidence in person at the inquiry this afternoon.
Given the cipher 'P7' to protect his anonymity, the panel was told he was an adult with special educational needs.
He had been placed in the hospital at the age of 46 and remained there for ten years.
His experience had mostly been a good one. He received excellent care from staff, but had sometimes been bullied by other patients.
He said that in his ten years there, he had never seen staff abusing patients, although they sometimes had to use restraint techniques.
The inquiry continues.