They are a unique piece of natural engineering but sand dunes are under threat and World Sand Dunes Day aims to highlight their importance and the need to protect them.
Sand dunes are often the first line of defence against storm surges and high winds, but recreational activity and climate change are combining to erode them.
The Clean Coasts Campaign is supporting World Sand Dunes Day with various events around the coast of Ireland - giving people an insight into the importance of coastal dunes and how best to protect them.
Clean Coasts is part of An Taisce and works with communities around the country to help protect Ireland's waterways, coastline, seas, ocean and marine life.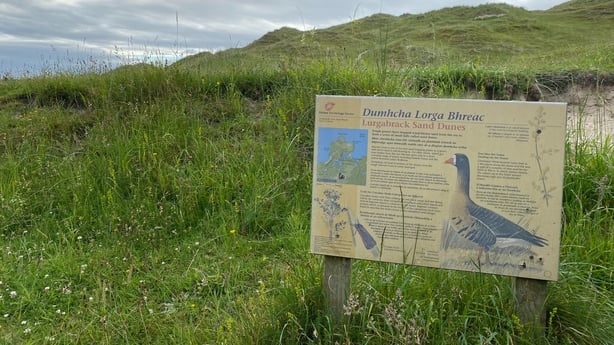 At a walk and talk at Lurgabrack dunes near Dunfanaghy in Donegal, Olivia Jones of Clean Coasts North West explained that human activity like walking, running, wild camping, campfires and sports teams training can damage the grass within it and erode the fragile dunes.
Climate change is also adding to the problem, she said, with rising sea levels and storms increasing in intensity leading to further erosion.
Conservation Ranger with the National Parks and Wildlife Service, David McNamara, told the walkers that the dunes contain unique habitats - and a lot of work is being done to bring those habitats back into good condition through EU funded programmes.
Working with farmers and local landowners, he hopes their efforts will benefit the special flora and fauna in our dunes including many different species of birds.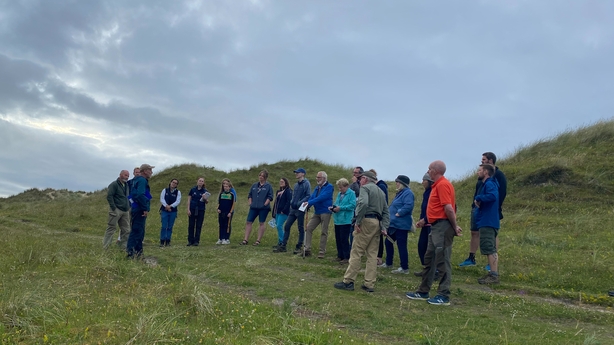 The message from Clean Coasts on World Sand Dunes Day is that dunes protect us so we should protect them.
Olivia Jones said it was "great to see people out and about enjoying our coastline".
But she warned that every person who goes onto dunes has an impact and she appealed to people to stick to designated paths and beaches to ensure dunes remain to protect future generations.