A street in Derry is in the running to be the most Christmassy in the country.
Around 30 houses on Racecourse Drive have clubbed together to put on a spectacular festive light show.
They are festooned with lights, inflatable snowmen, reindeer and santas.
It is attracting huge interest in the area after posts on social media.
Every evening there is a cavalcade of cars up and down the street taking pictures and video.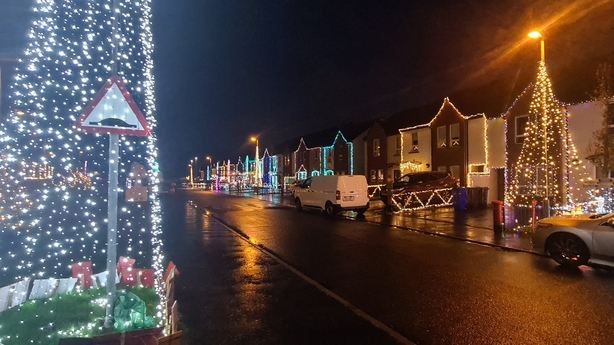 The residents are encouraging voluntary contributions to two local charities, one working to help people with addictions, the other the local hospice.
Laura Meehan owns one of the houses and explains that it started during the lockdown last year when a couple of homes kicked things off.
"When we saw them decorated we wanted decorated. My two neighbours did it at the same time as me.
"This year we wanted it bigger and better to spread a wee bit of Christmas cheer and to help the charities."
The residents got together and now virtually every house in the row is done up.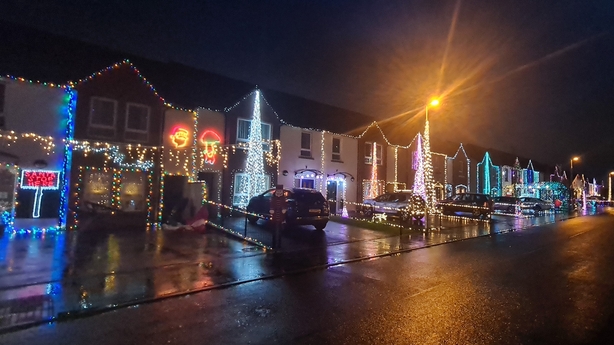 Sisters Laura and Amanda Doherty brought three-year-old Rian who was excited to visit.
"His wee face when we came down the street - he was shouting can we go in, can we go in, he loves it," Lauren said.
"I've just come home from Manchester, and you'd never see anything like that over there, nobody really makes an effort."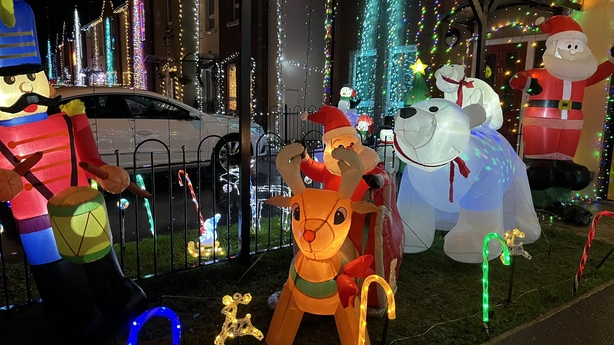 Donall Henderson is chief executive of Foyle Hospice, one of the two charities to benefit from donations.
"Aside from the wonderful opportunity to raise funds, the essence of this is about community spirit.
"All too often we hear stories about neighbours not getting on with each other.
"But within a neighbourhood like this it's fabulous to see them come together, create something wonderful and help people in need at this time of the year."