The Taoiseach has said the Government is looking at drawing up a comprehensive mica redress scheme.
However, he said the Government was also looking at accountability in terms of what legal mechanisms might be available.
It had been expected that a new redress scheme for people whose homes are damaged by mica would be presented to the Cabinet today, but it has been delayed again.
The Department of Housing has confirmed that currently no date has been set to present it.
In Donegal, the Mica Action Group say this is the seventh delay.
PRO Michael Doherty said he believes there are a number of crucial issues holding up a final scheme including their demands for 100% redress, a State guarantee and the inclusion of owners of second homes including landlords.
Donegal Mica Action estimates there are 3,000 plus houses occupied by tenants, including those on the Housing Assistance Payment (HAP) scheme. and social housing tenants, whose homes will need remediation or will have to be demolished and rebuilt.
However, many landlords say they cannot afford to repair or rebuild their houses.
In the Cill Ard estate in Carndonagh, approximately ten homes are rented out.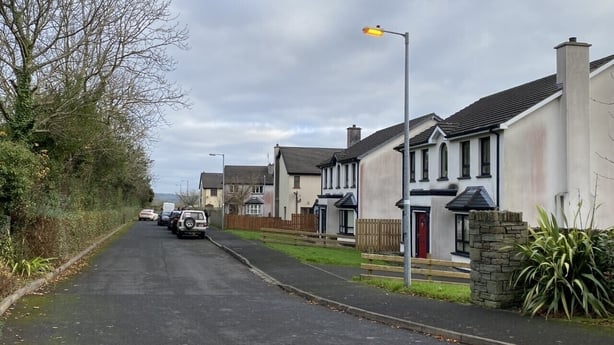 Landlord John Harkin owns one of them. He bought it to help put his children through college but now he says mica cracks are appearing and will get worse but he cannot afford to fix it and without a 100% redress scheme he fears it will ultimately end up with the bank. His own family home is also mica-damaged.
Joanne and Denis Taitt have been renting their home in the estate for 12 years and the first signs of mica was a big crack in the kitchen floor. The couple say the house will likely be condemned and they don't know where they will go or what help will be available to them.
Danielle Doherty is renting in the same estate and had planned to buy the house from her landlord until a survey uncovered a high level of mica. Now she doesn't know what is going to happen.
Landlord Danny Diver describes mica as a demon and it has affected his own home as well. He says mica doesn't pick and chose between owner-occupied, rented and holiday homes, so why should the Government?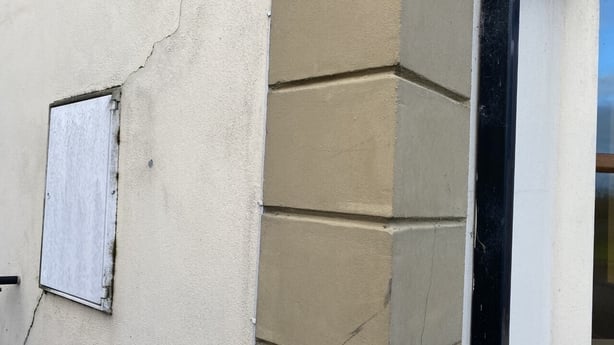 Mary McLaughlin, whose home in Malin, and a second house she bought for her pension, are both ruined by mica but she is currently not entitled to any help with the second property.
"I'm not a property developer looking for a handout for nothing" she says, "I've done everything right, paid all my taxes and the Government needs to step up and do the right thing".
Donegal-based Minister for Agriculture Charlie McConalogue met with mica campaigners again yesterday. He reiterated his support for 100% redress for home owners and said "we need to have a pathway to ensure that every home can be remediated" .
The minister said the Government has a very strong understanding of the plight of homeowners and the need to support them and it's crucial that the scheme stands the test of time.
Campaigner Paddy Diver, however, said his message to Government was that they cannot expect people to say yes to anything they present, they won't say yes to a bad scheme.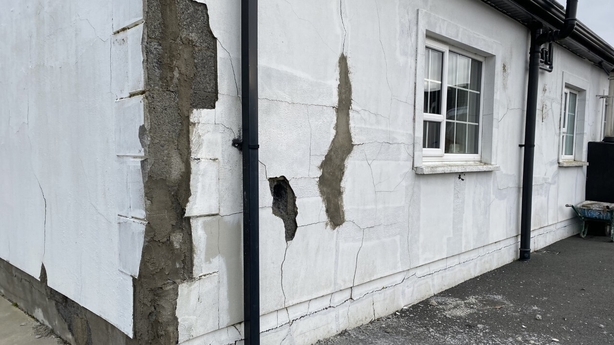 We "will not sign off on a farce of a scheme" Mr Diver said.
"People are in despair at the delays" he said "and you can't play with peoples mental health".
"We are now coming into Christmas and from day one we told them it was all about urgency but a house could fall down this Christmas" he said "and the Government have still not sorted emergency accommodation or got it across the line and it's not good enough"
We need your consent to load this rte-player contentWe use rte-player to manage extra content that can set cookies on your device and collect data about your activity. Please review their details and accept them to load the content.Manage Preferences
Additional reporting Micheál Lehane