A Co Armagh swimmer has completed the first ever circuit of Ireland's largest lake.
Francie McAlinden, from Craigavon, swam 100km around Lough Neagh in five days.
He did it for charity in memory of his six-year-old grandson Orán Creaney, who died of a heart condition in 2014.
Mr McAlinden said his young grandson had "been on my back the whole way".
He spent up to eight hours at a time in the water.
A large crowd gathered on the shores of Lough Neagh to welcome the long-distance swimmer home.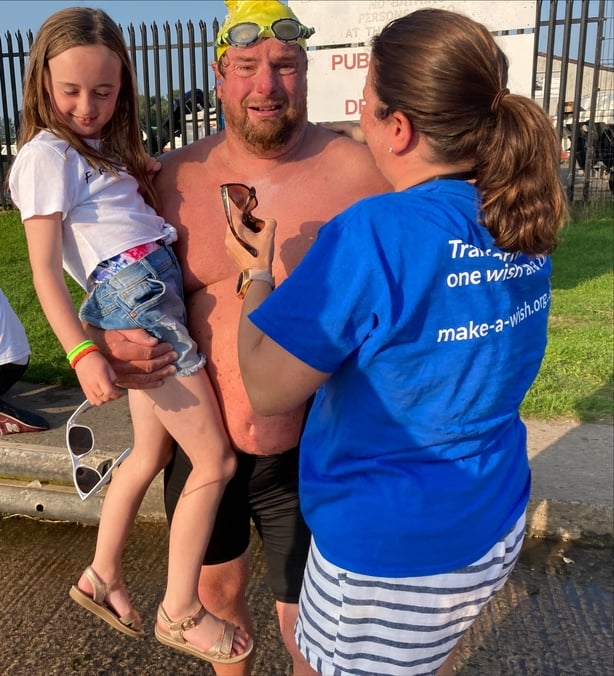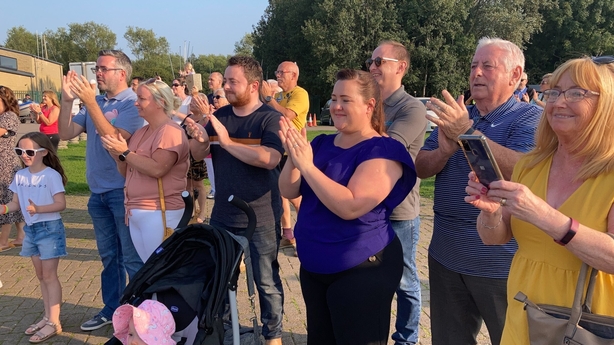 Mr McAlinden said he felt physically drained but he praised the support team who helped him complete the challenge.
At 392 sq km, Lough Neagh is the largest freshwater lake in Ireland and Britain and supplies 40% of Northern Ireland's drinking water.
Orán's parents Aisling and Barry Creaney were on the shore as Mr McAlinden emerged from the lough.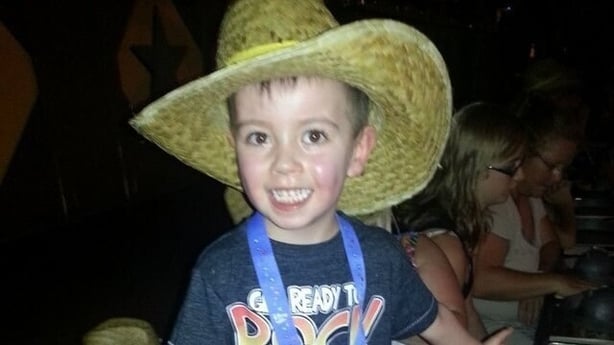 Aisling said the long-distance swim had helped to keep her son's memory alive.
"I always say if we get through one day and Orán's name comes into somebody's head it would mean the world to me that he's not forgotten about."
Mr McAlinden was raising money for the Make a Wish Foundation, which provided his grandson with a dream trip to Disneyworld before he died.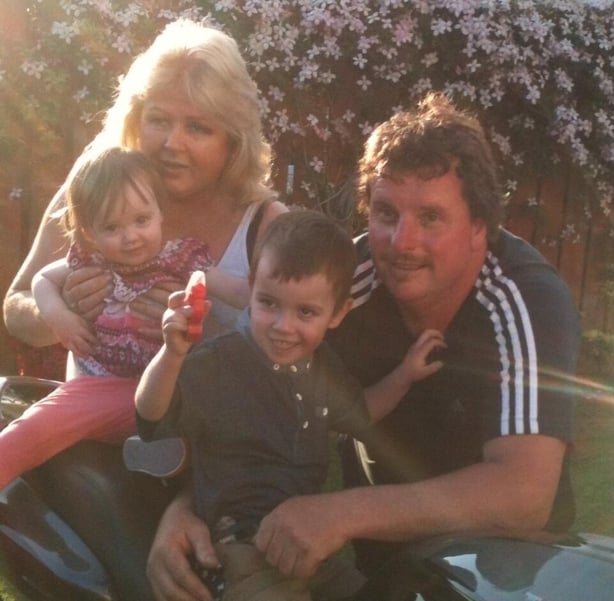 In order to complete the challenge, no-one was allowed to physically assist him while he was in the water.
Food and water had to be thrown to him from the support boat accompanying him.
His training regime took a year and a half and was disrupted several times when pools closed during the pandemic.
Mr McAlinden said it was as much a psychological as a physical challenge.
"You just switch off, I've forgotten a whole load of it because you just switch off. My body feels like it has been hit by a train, I gave everything I had."