A major drive to vaccinate more people is under way this weekend, as the Delta variant "takes its toll" on Northern Ireland.
The "Big Jab Weekend" will be the last chance for people to avail of their first dose at several regional mass vaccination centres.
Yesterday, 2,397 new cases of the virus were reported, along with a further nine deaths.
This is the highest ever daily figure for new Covid-19 cases in Northern Ireland since the pandemic began.
Stormont's Minister for Health said the latest figures were "deeply concerning" and that the Delta variant of the virus is "taking its toll on Northern Ireland".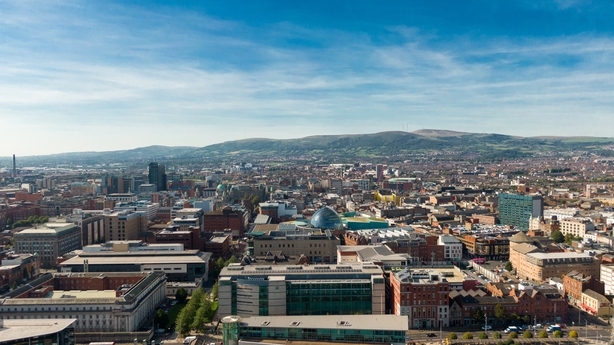 Robin Swann said it is vital that as many citizens as possible are vaccinated, and that the "Big Jab Weekend" is about providing more opportunities to get the jab.
The #BigJabWeekend is this SATURDAY & SUNDAY!

Mass vaccination centres will offer walk-in first jabs for all adults.

That's on top of ongoing vaccinations at mobile clinics and participating community pharmacies.

Find out more ? https://t.co/fp2p7gvTMI pic.twitter.com/GNG3hRLNoJ

— NI Executive (@niexecutive) August 20, 2021
"If you're not yet vaccinated, the best and right time to get your jab is right now," he said.
So far, 85% of the eligible adult population in Northern Ireland has received at least one jab.
The mass vaccination centres stopped giving first doses to the general population in July, but are returning for one weekend only.
There will be further opportunities for people to get vaccinated at local walk-in clinics, some pharmacies and mobile clinics.
However, authorities say those opportunities will become more limited as the focus of the vaccination programme shifts to booster jabs in the autumn.
---
Read more:
At a glance: The walk-in clinics open for first and second jabs this weekend
---
Among the mass vaccination centres operating is the SSE Arena in Belfast. Over the last five months, more than 360,000 people have been fully vaccinated there.
Lead nurse at the SSE Maggie McGowan said there will be a fun atmosphere over the weekend with DJs and spot prizes to "celebrate the end of this programme".
"The amount of people who have already come forward is incredible. We are opening up the doors for the very last time on Saturday and Sunday. We really encourage anyone over 18 to come down and receive this life-saving vaccine," she said.
Adults from all age groups can come forward for vaccination this weekend, but there is a particular focus on encouraging younger people to get it.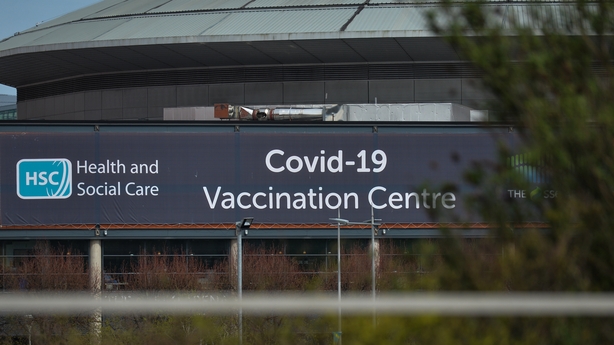 "The reality is our hospitals are full of people with Covid and who are not vaccinated. Our hospitals are struggling and they're full of young people. The message is clear, Covid effects anybody. This younger cohort is no different," she said.
"People think it's only similar to a cold for a few days, that's not the case. You can end up in hospital or in ICU very quickly, or get 'long covid' if you're not vaccinated."
Public Health consultant at Northern Ireland's Public Health Agency Dr Jillian Johnston says that only 65% of the under-40s have had their first jab, and around 60% for the 18-29 year olds.
She said there can be a belief among younger people that the vaccine is not important, that Covid-19 is not serious, and there may be concerns about vaccine safety.
She said that the vaccines on offer are highly effective and safe.
Really busy here this morning, queues are getting longer and the rain doesn't seem to be putting people off @rtenews https://t.co/7L07FHeVZS pic.twitter.com/HMuml1N2HT

— Laura Hogan (@LauraHoganTV) August 21, 2021
Cases of Covid-19 have increased since society started to reopen again.
Dr Johnston said the majority of these cases are in people aged under 40 and many unvaccinated people are ending up in hospital.
"When you really drill down and look at people who are in hospital, we know that about 80% of them haven't been vaccinated and that is young age groups, as well as some older people who end up in hospital as well," she said.
Venues
After the last dose is administered in the SSE tomorrow evening, it and the other venues, will be wound down and returned to their usual activities by the end of the month.
While delighted to have been able to play their part in the vaccination effort, the operator of the SSE is also glad to see this phase come to an end.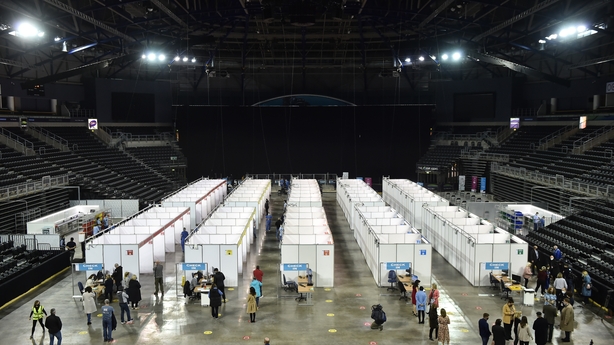 "I'll be glad to see the back of it and be glad to see this place return to normality in some shape or form," Robert Fitzpatrick, Chief Executive of the Odyessy Trust Robert Fitzpatrick said.
He said that as soon as the arena is returned to them next week, the process to reinstall an ice rink will begin as they prepare to welcome the Belfast Giants back.
Their opening match of the season is scheduled for 1 October, while a small number of events are planned for the end of September.
"The Executive are meeting at the start of September. If they give us the guidance we require that removes social distancing, then we will be all guns blazing," said Robert.
He said that the capacity for a Giants match is about 6,500 but that would be cut in half is social distancing is still required.
The mass vaccination centres offering first doses this weekend are:
SSE Arena, Belfast - Saturday and Sunday, 8.00am to 6.00pm
Royal Victoria Hospital, Belfast - Saturday and Sunday, 8.30am to 7.00pm
Seven Towers Leisure Centre, Ballymena - Saturday and Sunday, 9.00am to 5.30pm
South Lake Leisure Centre, Craigavon - Saturday and Sunday, 8.30am to 5.00pm
The Foyle Arena, Derry - Saturday and Sunday, 9.00am to 7.00pm
Omagh Leisure Centre, - Saturday, 9.00am to 5.00pm and closed Sunday
Lakeland Forum, Enniskillen - Saturday and Sunday, 9.00am to 7.00pm