The opening of Northern Ireland's first parliament 100 years ago today has been celebrated in a special event at Belfast City Hall.
A historic speech by Britain's King George V, which was credited with helping to end the War of Independence, was read in the council chamber tonight, where the original was delivered on 22 June 1921.
Tens of thousands of people lined the streets to greet King George V and his wife Queen Mary as they arrived at City Hall, which was the site for the first parliament as Stormont had not yet been built.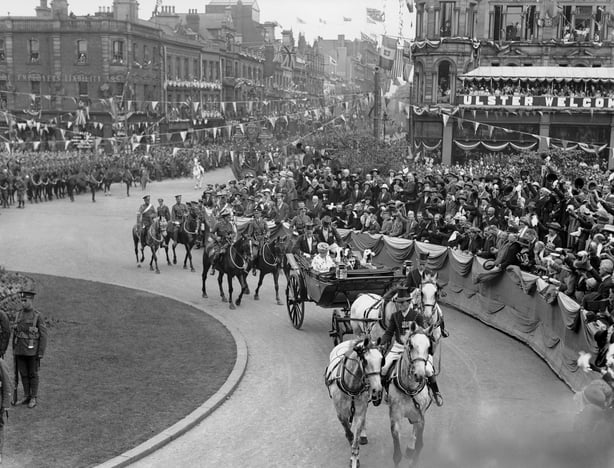 The king's speech was used to call for reconciliation on the recently partitioned island of Ireland.
"I appeal to all Irishmen to pause, to stretch out the hand of forbearance and conciliation, to forgive and forget, and to join in making - for the land which they love - a new era of peace, contentment and goodwill," the king said.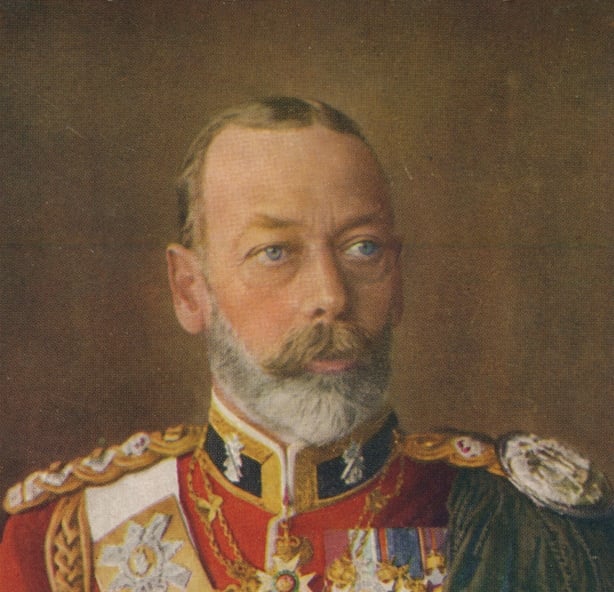 The speech was read again tonight as part of a special event to mark the centenary.
Two chairs used by the royal couple, which have been fully refurbished, were also unveiled.
There was also the premiere of a specially commissioned play centred on the speech and at 10.30pm a lighting animation featuring images of the event was projected onto the facade of City Hall.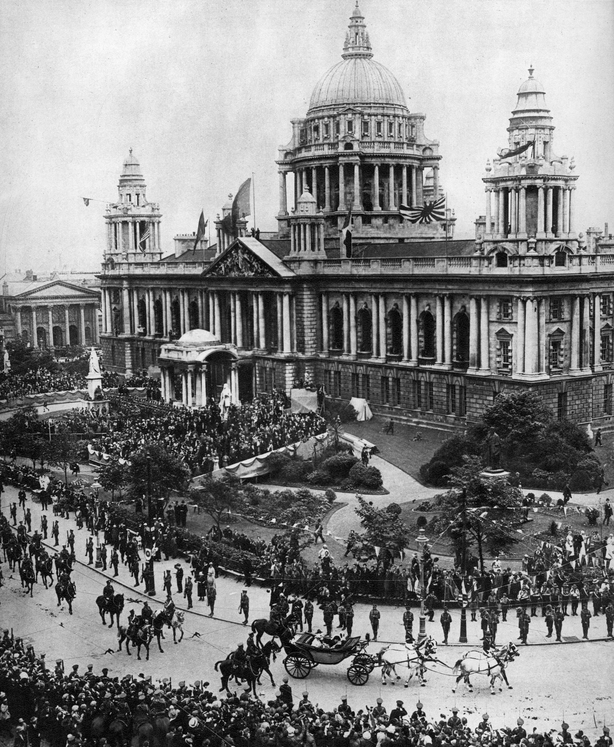 Parliament Buildings at Stormont were also be lit up.
A series of events including lectures, an inter-denominational church service and an investment conference are being held throughout the year.
But there are no official parades or gatherings planned, due to a mixture of Covid-19 restrictions and political sensitivities.
While unionists wanted to celebrate the centenary, nationalists said partition of the island was nothing to celebrate.
In a statement, Sinn Féin vice president and Northern Ireland Deputy First Minister Michelle O'Neill said partition "divided our island, our people and our economy."