A small island community off the coast of Donegal, delighted that almost half of its residents have been vaccinated against Covid-19, is now doing its best to ensure other less fortunate communities get the chance to receive the jab - and they are encouraging others to do likewise.
The people of Árainn Mhór have come together to support the UNICEF appeal to "Get a Vaccine, Give a Vaccine" which aims to deliver 2 billion Covid-19 vaccines to the most vulnerable families, health workers and high-risk people in the world.
Just over 200 people out of the 450 or so population on Árainn Mhór have been vaccinated, mostly older and medically vulnerable people.
When one of the GPs administering the vaccines, Dr Victoria Bradley, told them about the UNICEF programme to help reach the world's most vulnerable and at-risk populations, the islanders were quick to respond.
Elaine Barney said people on Árainn Mhór felt lucky to be getting the vaccine and wanted to give back and help others who were less fortunate.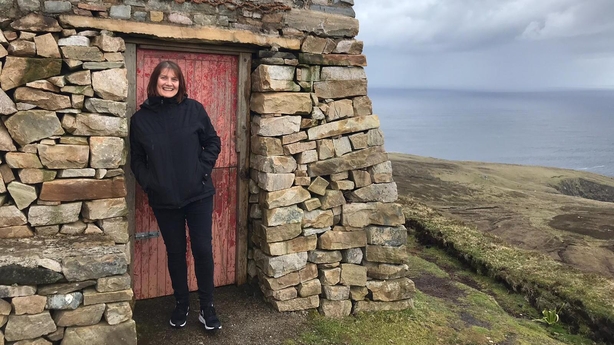 They put collection boxes in the local shops, health centre and post office to collect donations.
A local charity, the Walk of Remembrance Group, which organises a fundraising walk every Easter in memory of islanders who have passed on, also got involved and to date a total of around €2,000 has been raised.
Elaine said that €75 will allow UNICEF to transport 4,205 vaccines safely to those in need and the money will also go towards training vaccinators and supplying PPE.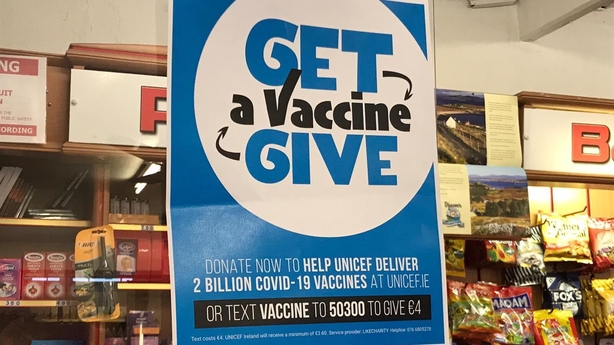 She has been in touch with a representative of the organisation in Ireland who, she said, was "blown away" by the generosity of their small community in supporting what is the biggest vaccination programme in the history of the organisation.
95-year-old Bridget Ward said she was very glad to get the vaccine, and through the UNICEF campaign she said it is great to be able to give back to people who are "less fortunate than ourselves".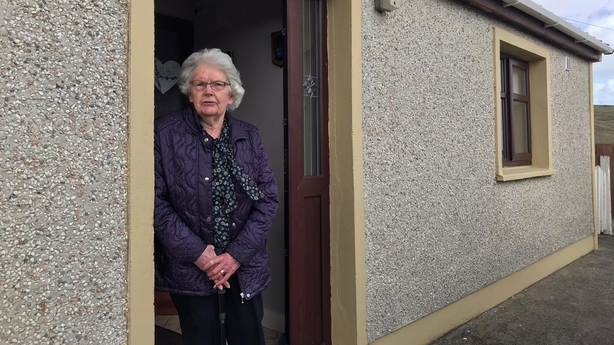 For Suzanne Boyle, getting the vaccine was better than winning the lotto, and she hopes other people will support the UNICEF campaign. For less than a fiver, she said, you can help two people get vaccinated and every euro will help spread the vaccination programme so the world can "get back to normal".
Dr Kevin Quinn said the vaccination programme on the island has been going very well and there was such a sense of positivity around it that people were more than willing to donate to the UNICEF campaign.
If other communities could replicate this, he said, it would make a huge difference to the campaign, because he said it is not about the rich countries getting the vaccine first - we are not safe until everyone is safe.